And with this news all graphics card partners and companies have entered in two key strokes on their keyboards, colon and capital O.
Futuremark announced today that 3DMark 11, the upcoming DirectX 11 benchmark, will be bundled with MSI's line of GTX 580 series NVIDIA graphics cards at launch and upcoming enthusiast level graphics cards for select, model, stock and country. The bundle will be available while stocks last in specially-designed collector's edition packaging inspired by the Deep Sea scene in 3DMark 11. MSI is the official launch and bundle partner for 3DMark 11. https://www.3dmark.com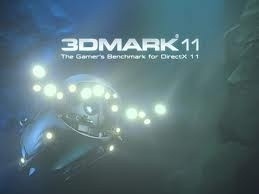 "We are proud to partner with MSI on this unique promotion," said Oliver Baltuch, President of Futuremark Inc. "Together MSI's high performance graphics cards and 3DMark 11, the industry standard for DirectX 11 performance measurement, make a great package for discerning PC users."
Continue reading: 3DMark 11 to be bundled with MSI graphics cards at launch (full post)