The original PlayStation VR announcement was a bit confusing and slightly disappointing if only for the fact that the actual VR headset purchase price didn't quite include all of the accessories you needed to get started and actually play VR games. It was missing something.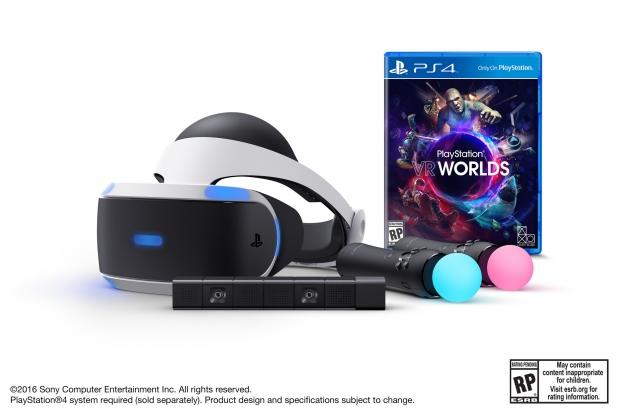 The new $499 bundle fixes that earlier confusion by adding in two move controllers, the PS Camera and a copy of PlayStation VR World's into the bundle. VR World's is one of their top PS VR launch games, they're saying in the blog post, and is a showcase of a number of different top-tier VR projects for the PlayStation 4.
Unlike the Core version of the PlayStation VR, you can pre-order this more complete bundle starting on March 22nd. And if you happen to miss the wave of pre-orders initially, they'll have more on the way this summer to satiate the VR hungry. The core version, for those that already own the camera and move controllers, is still not planned to be available for pre-order.
The new $499 PlayStation VR bundle includes:
PS VR headset

PS VR cables

Stereo Headphones

PlayStation VR Demo Disc

PlayStation Camera

2 PlayStation Move motion controllers

PlayStation VR World's (disc)