Total War finally gets a proper mobile game with Battles: Kingdom
Total War Battles: Kingdom brings a proper Total War game to the mobile space coming up at the end of the month, letting you play across multiple devices.
Published Fri, Mar 18 2016 8:01 AM CDT
|
Updated Tue, Nov 3 2020 12:00 PM CST
Total War Battles: Kingdom finally has a release date. And on March 24th you'll get the chance to play, across Steam and mobile mind you, against your friends in some delightfully light-hearted combat.
The whole massive battle aspect is all there, as well as the hexagon city-building and actually looks very close to just about any Total War game you've played on PC. The idea is to let you pick up where you left off on any device you want. Start a game on your PC, and continue planning your city and raising your army while anywhere else in the world on whatever device is at hand.
This is a definite far cry from Total War Battles: Shogun, which took on a strangely different aspect that, while good in it's own right, wasn't quite a proper Total War game. You'll be able to find this one on sale on the 24th on iOS and Android as well as through Steam.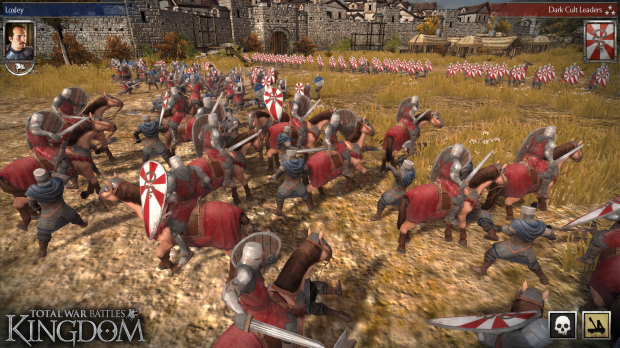 Related Tags