Nintendo NX controller to include virtual buttons on touchscreen
Nintendo NX controller to have physical sticks and touchscreen buttons, according to US patent.
Published Mon, Dec 14 2015 12:15 AM CST
|
Updated Tue, Nov 3 2020 12:02 PM CST
Due to the uncovering of some recent patents, more plans for the Nintendo NX have been revealed. This time around it's about the controller, revealing that a patent from June secured the rights for this technology giant to create a controller featuring virtual buttons on a touchscreen.
The image above makes the controller look something similar to a smartphone-emulated Nintendo title, with the NX controller being published on the US Patent and Trademark office website in the last 48 hours. The image above isn't an official release from Nintendo as it's a mock up of the patents laid down by Nintendo, but you could very well be looking at Nintendo's new poster child console controller as it stands in prototype form.
The official patent mentions holes for real control sticks, but will utilize touchscreen technology for the actual buttons. If you're wanting to look at the 'nitty-gritty' of the whole patent, head here.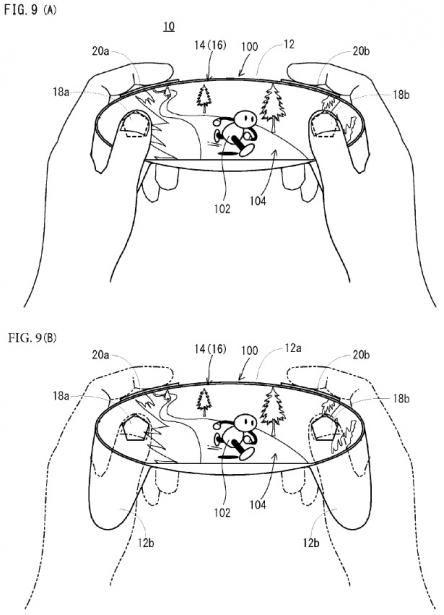 Related Tags