NVIDIA powers the Star Wars: Trials on Tatooine VR experience at GDC
Star Wars: Trials on Tatooine was freakin' incredible, powered by GeForce and made by ILMxLab.

Published Fri, Mar 18 2016 10:16 AM CDT
|
Updated Tue, Nov 3 2020 12:00 PM CST
GDC 2016 - If you're a Star Wars fan, I apologize in advance: the Star Wars: Trials on Tatooine is as close as you can get to actually being there, and it was powered by NVIDIA's GeForce GTX 980 Ti and the HTC Vive.
Industrial Light and Magic's ILMxLab created the VR 'experience', which makes perfect use of the HTC Vive headset and included Lighthouse controllers. It starts off with the iconic Star Wars text crawl and then drops you on Tatooine.
From there, you're on the surface of Tatooine and then the Millenium Falcon flies over and lands right next to you, and out pops R2D2. A voice over from Han Solo is provided, saying that you need to help Artoo fix something on the ship, so you use the controller to press some buttons and then TIE fighters fly over and begin attacking. Solo fires back and takes them out, and after you've pressed some more buttons, it takes off and leaves R2D2 behind.
But what do you protect R2D2 with? That's where the lightsaber comes into play, with the Lighthouse controller being a perfect fit for the lightsaber. You can use the lightsaber to defend R2D2, and reflect some of the incoming fire back at the stormtroopers, taking them out. After you've taken them all out, the demo is over - and your Star Wars loving heart is crushed, but the memory you have, is with you forever.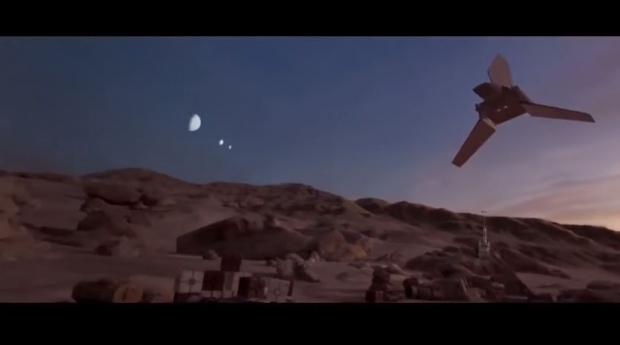 Related Tags