Remember that strange patent that hinted the Nintendo NX's controllers would have an awkward ovular touchscreen in lieu of buttons? According to a "leaked" photo, that design is actually real, and will be used by Nintendo's upcoming console.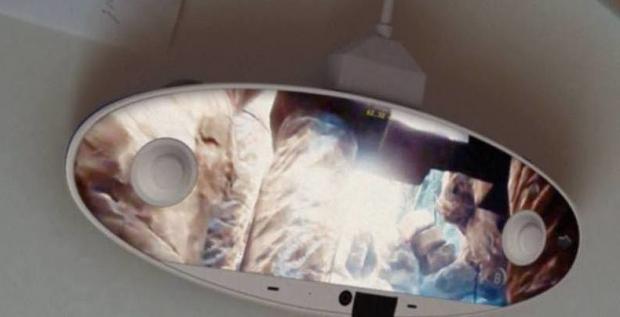 The leaked photo was originally leaked onto Reddit by user Idriss2Dev, and shows a possible proof-of-concept of the infamous Nintendo NX patent. As you can see, there's no actual buttons on the controller's ovular touchpad face, and a set of twin knobbly analog sticks that look rather odd. Notice the trigger button in the upper lefthand corner, and if you look closely, you can see a hint of a trigger on the right-hand side, too.
All in all the controller looks extremely non-ergonomic, leading many to believe it's a fake. Destructoid passed the image through a photo-checker and says it wasn't Photoshopped, so it may be genuine. Or it may be a fake prototype made to look like the patent. Assuming it is real, however, we're not sure if this controller belongs to the console or if it's the mobile on-the-go 3DS-like controller--based on its shape and form, I'd say it's the latter.
If this is the design Nintendo is going for, gamers don't like it one bit. Almost every comment I've seen about the picture is negative, with just about everyone saying how uncomfortable and unwieldy it looks. I personally have a theory that the controller isn't so uncomfortable, especially given there's only analog sticks and bumpers at the top.
Stop right now and imagine you're holding a games controller, and look at your hands. Now imagine that controller only has analog stocks and two bumpers at the tops, while acting like you're playing a game.
See that natural cleft formed in the centers of your palms? That's where the controller's ovular sides would fit, snugly into that valley. Sure the touchscreen would be awkward beyond measure, but the controller might be pretty snug. If it's real, of course.