Sony Buying Remedy Doesn't Make Sense
Rumors say Sony could buy Remedy Entertainment, but... why?

Published
4 minute read time
Introduction & Sony Already Has Lots of Developers
Rumors are circulating that Sony might start buying up studios to bolster its PlayStation 5 lineup, and that Remedy Entertainment could be one of them. But Sony already has a huge stable of developers working on big projects.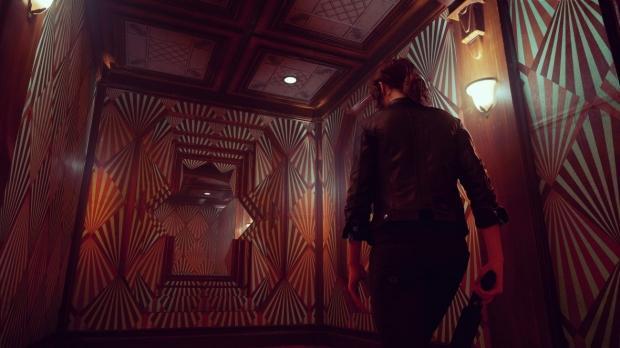 Sony could buy Remedy, or at least that's what recent reports would have you believe.
The rumors are no-doubt incensed by The Wall Street Journal's recent coverage of Sony's future business plans, which states the games titan is pushing strongly for more first-party exclusives and third-party AAA partnerships. Well of course they are; the PS4 era's business decisions were extremely profitable, and Sony isn't going to just change course now. The thinking is the PS5 will be accompanied by a more aggressive AAA focus to ensure games released on the machine push the boundaries even further, and again this is an obvious move.
Sony already has lots of developers
What's not so obvious is why Sony would buy Remedy Entertainment.
The company currently has 15 studios in its Worldwide Studios banner, including huge players like Naughty Dog, Guerrilla Games, Sucker Punch, Sony Santa Monica, Bend Studio, and its Japan Studio. That's a lot of teams to wrangle, and a lot of projects to fund. Examples of current big-budget exclusives include The Last of Us Part II, Ghosts of Tsushima, and the Horizon: Zero Dawn sequel.
Sony arguably doesn't need to buy up any more studios. It can afford to release 2-3 exclusives a year for the PlayStation brand. There's no need to over saturate the platform with too many diluted projects. Sony sees its first-party games as huge marquee affairs that squeeze out raw console power and open up new horizons. In many ways, its exclusives are kind of like huge sprawling films and take tremendous funding.
Sony isn't in Microsoft's position; the company has put emphasis on making high-quality console exclusives for years now, whereas Microsoft has pivoted strongly towards cross-platform releases and services. If anything, Sony will embrace both aspects and double down on its services before it buys out another big studio.
Buying up another studio like Remedy, who does fairly well every year, would undoubtedly be costly and require some serious finesse and negotiations.
Why Remedy Isn't Worth Buying... Right Now
This acquisition would also be further mired by Remedy's existing contracts with other publishers. As a result, Remedy's current value prospects drop considerably.
To get projects like Quantum Break, Alan Wake, and its new game Control made, Remedy has to surrender publishing rights to outside companies. Right now Remedy doesn't have much control over the projects it's created. It only just now got the publishing rights to Alan Wake back from Microsoft after a nine-year period.
This is another big reason why acquiring Remedy now isn't a good idea.
To get Control funded, marketed, published, and distributed worldwide, Remedy signed a deal giving 505 Games 20 years publishing exclusivity. That means Remedy can't make another Control game unless 505 Games signs off on it. And if Control doesn't sell well, 505 Games will probably just sit on the rights the same way Microsoft sat on Alan Wake (and is now sitting on Quantum Break).
If anything, someone should've bought Remedy back when they hadn't sold the rights to Control. Why buy a company who just sold publishing rights to its new IP?
Third-Party Is PlayStation's Biggest Earner
Third-party is PlayStation's biggest earner
Last but not least, Sony's PlayStation platform isn't viable without third-party games. The PlayStation Store wouldn't be what it is today without games like FIFA, GTA V, NBA 2K, and Call of Duty. Sony makes a 30% cut off of all games sold digitally and physically on its platform.
The company can't afford to go all-in with exclusives and acquisitions. Instead it has to balance first-party, third-party, and optional studio buyouts, but the first two are far more important. There has to be a strong emphasis on third-party relations considering third-party AAA games make by far and large the most money on the platform.
This means Sony will continue pursuing timed-exclusivity and marketing deals with the biggest franchises well into the PS5 era. Case in point: Final Fantasy VII: Remake is a timed-exclusive release on the PlayStation 4.
Since PS5 will likely have its own SKU versions, Sony stands to make even more cash across the two forked platforms, especially since the PS5 will also play PS4 games.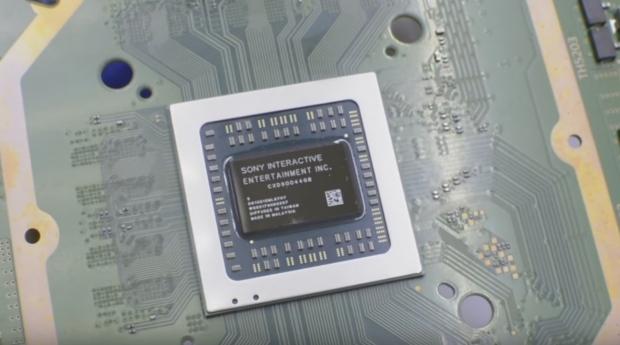 Sony's next-gen PlayStation 5 isn't finished yet.
From the sound of it, the PS5 will be quite expensive to consumers and Sony is likely spending a pretty penny getting its specs optimized.
The system's SoC, which hasn't yet been finalized, is based on AMD's new Zen 2 CPU and Navi GPU technology. Both Microsoft and Sony are still busily working alongside AMD to get the silicon locked in. Sony says its next-gen PS5 will push 8K graphics with 120Hz output alongside a super-fast SSD (likely built on PCIe 4.0).
Sony is also spending on R&D to ensure the PS5 is backward compatible with all existing PS4 games.
One of the biggest points I haven't seen talked about much is services. Services like PlayStation Plus and games sold on the PlayStation Store are the big money-makers for consoles.
Sony is doubling-down on its PlayStation services to ensure its next-gen PS5 has a strong bedrock of games, subscriptions, and content that can be monetized. Sony is getting handily beaten by Microsoft's Xbox Game Pass subscription model and needs to find a way to make up for lost ground.
Former Sony Interactive Entertainment President John Kodera stepped down to lead PlayStation services development. We should see a dramatic evolution of PlayStation Plus, its retinue of entertainment services like PS Vue and PS Music, and PlayStation Now. As SIE President, Kodera made big changes to PS services like adding offline play and downloads to PlayStation Now and instituting cross-play with competing platforms.
This is just the beginning. But it'll be costly, and Sony is probably spending big on its future service roadmap.
All in all, I'd be very surprised to see Sony buy Remedy Entertainment at this point in time.
Remedy is working on a new project outside of Control (of course it is, that's how indie studios stay afloat) and perhaps negotiations could begin following Control's shipments, but Sony should really spend its money elsewhere like console R&D, game development, and a much-needed overhaul of its PlayStation services.
We openly invite the companies who provide us with review samples / who are mentioned or discussed to express their opinion. If any company representative wishes to respond, we will publish the response here. Please contact us if you wish to respond.