Remedy now owns Alan Wake publishing rights
Remedy is now in full control of Alan Wake, but they might have to give it up again to make Alan Wake 2.
Published Jul 1, 2019 12:04 PM CDT
|
Updated Tue, Nov 3 2020 11:48 AM CST
1 minute & 37 seconds read time
Remedy now controls Alan Wake's IP and publishing rights, giving the studio free reign to make a sequel. But it's not that simple. They still have to find funding.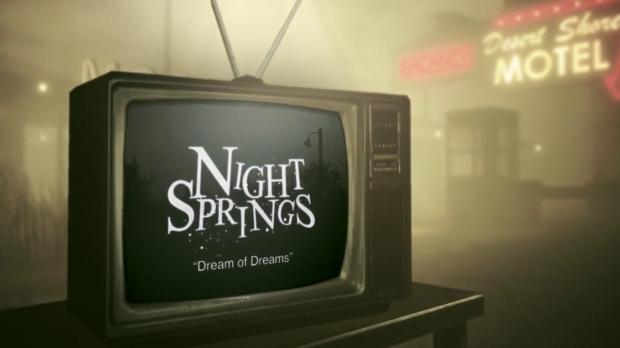 Today Remedy Entertainment announced it's retained control over Alan Wake's publishing rights and got a nifty 2.5 million euro in royalties to boot. Fans might think this instantly opens the door to Alan Wake 2...but the situation is much more complicated than that. Unless Remedy self-publishes its future games like Bungie is with Destiny, Remedy has to sell the rights back as a kind of line of credit to get the project made.
As an independent studio, Remedy has to sign contracts to get specific games made. To get Alan Wake published and distributed, the studio signed a big multi-year contract giving Microsoft publishing exclusivity over the franchise. Remedy still owned the IP, but couldn't release a sequel without Microsoft's approval. These rights can last a long, long time and developers simply have to wait them out or buy back the rights (like Bungie did with Destiny).
Remedy didn't buy the rights back for Alan Wake. It waited until Microsoft had to give the publishing rights back as stipulated in the contract. "The publishing rights of Alan Wake games are reverted to Remedy," reads a press release.
Today's announcement confirms Remedy's contract gave nine-year publishing exclusivity to Microsoft. Once the contract period ended, Microsoft doled out a 2.5 million euro royalty to the company.
To make Alan Wake 2, Remedy should have to repeat history and promise exclusive publishing rights to another company. This time could be even longer, too.
To get its new game Control published, marketed, and distributed worldwide, Remedy gave 505 Games 20 years exclusivity rights. So that means Remedy couldn't make a Control sequel for the next TWENTY YEARS unless 505 Games approved.
Essentially it'll have to trade one master for another to get Alan Wake 2 published.
The old The Who lyric "meet the new boss, same as the old boss" rings true here.
Related Tags