PS4 cross-play is happening starting with Fortnite
Sony breaks down the cross-play wall, signalling big changes for the closed-ended PS4 ecosystem.

Published Wed, Sep 26 2018 12:39 PM CDT
|
Updated Tue, Nov 3 2020 11:50 AM CST
Sony bends to massive community criticism and pressure by opening the PS4 ecosystem to cross-play support.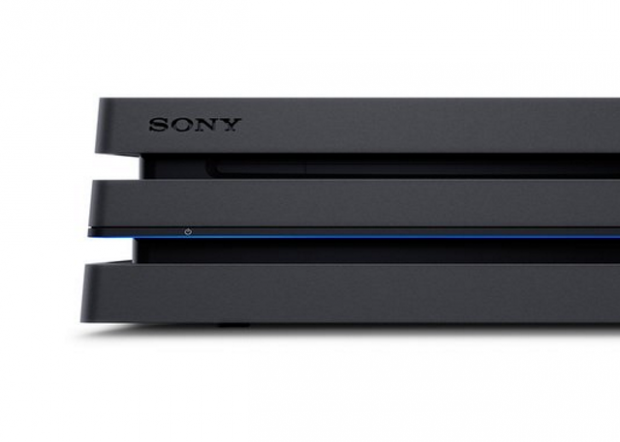 In a surprising move that propels Sony towards a more open-ended and forward-thinking game plan, PS4 gamers will soon be able to play games with friends across other consoles and platforms. This enhanced cross-play strategy will manifest first with Fortnite, and the PS4 will be cross-playable with every platform the game is available on, even iOS and Android. Sony will also reverse its draconian decision to lock progression and content with a PSN account, effectively shedding the chains that bound and frustrated millions of console gamers.
"Following a comprehensive evaluation process, SIE has identified a path toward supporting cross-platform features for select third party content," Sony Interactive Entertainment President John Kodera said today.
"The first step will be an open beta beginning today for Fortnite that will allow for cross platform gameplay, progression and commerce across PlayStation 4, Android, iOS, Nintendo Switch, Xbox One, Microsoft Windows, and Mac operating systems. We see the beta as an opportunity to conduct thorough testing that ensures cross-platform play is best on PlayStation, while being mindful about the user experience from both a technical and social perspective."
This decision is well-timed and sees Sony becoming more adaptive and competitive. The ability to change and cater to an evolving market is yet another weapon in Sony's arsenal. Armed with the highest console install base with over 80 million PS4s shipped worldwide, Sony currently holds lots of clout...and this matured strategy should see its power grow further.
The industry is pivoting towards a more online service-based market with subscriptions and streaming options opening up, and previously Sony was backed into a corner with its closed-ended PS4-centered console ecosystem. Cross-play is a means of not only getting more players back onto PS4 playing the world's biggest sensation (Fortnite), thus increasing engagement opportunities, but also appeases fans and lays the foundations for a more robust service.
Sony has also made radical transformations with its PlayStation Now service. The service previously only streamed PS2, PS3 and PS4 games across the internet, but now subscribers can download specific games for offline play.
The games-maker is currently developing its next-gen PlayStation 5 console with upgraded AMD-driven hardware, which should accompany new PSN features and additions to help amplify the system's capabilities.
Not so long ago I argued that Sony could afford to ignore wider cross-play capabilities, but its decision to heavily invest in the feature speaks volumes about its current and future roadmaps.
Related Tags