Remedy Entertainment today announced a partnership with 505 Games to publish "P7", the developer's brand new action game.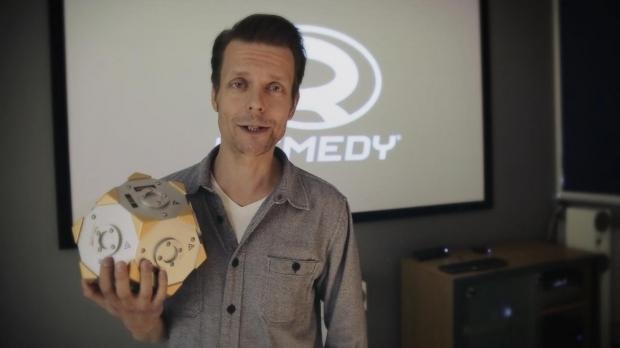 Last month we reported that the Max Payne, Alan Wake and Quantum Break devs at Remedy Entertainment are working on a fresh new game codenamed P7. Now the devs reveal new info about the project, confirming P7 is a cinematic third-person action game set in a new Remedy-created universe.
So that means no Alan Wake or Max Payne sequel. P7 will be developed using Remedy's powerful Northlight games engine tech, and will release on all platforms--PS4, Xbox One and PC.
"Featuring an intriguing story and a game structure offering a long-lasting experience, P7 contains the deepest game mechanics yet in a Remedy game," the devs revealed in a press release.
505 Games, who published games like Payday 2, ADR1FT and Virginia, has secured the publishing rights for the game.
Remedy signed a partnership with 505 Games that gives the publisher 20-year publisher rights to its new P7 game while Remedy retains the IP rights. 505 Games also gave Remedy an extra 7.75 million Euros in development funding, and will pay for marketing and publishing for P7's digital and retail versions across the globe. 505 Games will also receive payment of 45% royalties of all net sales of P7.
"It is a sign of how far 505 Games has come that we are now in a position to partner with such a talented development studio as Remedy Entertainment," Commented Raffaele Galante, CEO of Digital Bros.
"Our mutual life-stages, ambitions and business objectives are actually very well-aligned and we are excited to enter into what feels like a very natural partnership. The agreement fits perfectly with our strategy of continuous improvement of the quality and the potential returns of our portfolio."
CEO of Remedy Entertainment, Tero Virtala, said:
"We have a strong vision of what P7 should be. 505 Games brings into this partnership experience and competences that help us successfully make this vision become reality together. Remedy is also investing in P7 and is deeply committed to creating an unique gaming experience that will keep the players engaged and playing for a long time to come. We are really excited to embark on this journey with 505 Games."