Yoshi-P is making a new game, and it's far into development
Could it be Final Fantasy XVI?

Published Mon, Apr 1 2019 6:30 PM CDT
|
Updated Tue, Nov 3 2020 11:49 AM CST
Square Enix isn't doing too hot right now. The publisher's revenue has dropped consistently and outside of Kingdom Hearts III, it hasn't had a big winner for a bit now. But this lapse in game releases signals some big surprises behind the scenes as the company readies new exciting next-gen projects--one of which will be helmed by one of the most talented devs in the industry.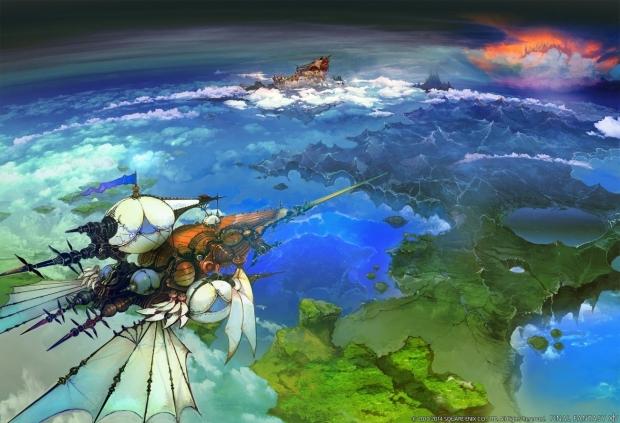 Naoki Yoshida, known as Yoshi-P to the Final Fantasy faithful, is working on a new project outside of the Final Fantasy XIV MMORPG. Square Enix's recruitment page confirms Yoshi-P is leading the a team of developers on a new unannounced HD game for next-gen consoles.
Yoshi-P is now general manager of Square Enix's new consolidated 3rd Business Division development team, who is making the new game. Following revenue losses, the publisher recently merged its 11 teams into 4 operational units in an effort to streamline games and services development.
The project, which may very well be Final Fantasy XVI, is currently in deep development phases and may use the incredibly potent Luminous Engine tech found in FFXV. The team is currently hiring and ramping up its numbers to help build the game, likely so it releases in time for Sony's next-gen PlayStation 5 and Microsoft's upcoming Xbox Scarlett family of hardware.
Interestingly enough, Yoshi-P recently made comments that he'd like to see Final Fantasy XVI return to "straightfoward fantasy." Maybe that could be the focus of this new game?
"Based on the former 5th Business Division, the newly launched 3rd Development Headquarters has launched a new core project following FINAL FANTASY XIV, and has begun to challenge the next generation. This project has already finished its initial development--we have finished the game's environment--and is now shifting to a full-scale large-scale development phase," Yoshi-P said on the new recruitment page.
Yoshida-san goes on to encourage applicants to jump into the project, which aims to bring surprise and fun to the gaming world.
"The new project is looking for developers who will give the world fun and surprise together. We are looking forward to your application for the challenge to the world market!"
Square Enix probably won't announce this new project any time soon. The publisher has been quite coy about game reveals lately. It's been a loooong time since we had any sort of news on Final Fantasy VII: Remake, and there's still that mysterious Avengers project that's in the works.
Other projects include an Octopath Traveler sequel and Eidos Montreal's new Guardians of the Galaxy title.
I expect we'll see some info on FFVII: Remake and the Avengers game at E3, but Final Fantasy XVI (or whatever the project may be) probably won't be there.
Related Tags