Final Fantasy VII Remake was always an action game
Square Enix was clear from the start that Final Fantasy VII Remake will be action-based.
Published Aug 6, 2018 5:42 PM CDT
|
Updated Tue, Nov 3 2020 11:51 AM CST
3 minutes & 22 seconds read time
Multiple outlets are reporting that the Final Fantasy VII Remake is "switching genres" from RPG to action, but this shouldn't come as a surprise to anyone. It's actually old news.
Readers who have paid attention to our dearth of Final Fantasy VII Remake articles will know that the massively anticipated project isn't an HD remaster, but a revamping of the classic 1997 RPG. And that means changes--lots of changes. Big changes include swapping out turn-based combat for a more open action-oriented system akin to Final Fantasy XV (more on that later).
Right from the start key players at Square Enix were clear that FFVII Remake will have heavy emphasis on action elements, and early footage from 2015 clearly showed as much (see above). "Battles are not command-based, they're action-based," game director Tetsuya Nomura said three years ago. Nomura and his team are focusing more on "flashy battles" and enthralling combat versus the kind of tactical, turn-based strategy found in Final Fantasy VII's original Active Time Battle system.
While Square Enix has been mum on specific details of the game's development progress, the publisher did hint the Remake could be as far off as 2020 or beyond.
And that's only for the first chapter: Final Fantasy VII Remake will be sold as an episodic trilogy instead of a one-off purchase, and each chapter will have around 30 hours of content.
It's also possible each part could span different console generations, essentially being inconsistent insofar as how each slice leverages the then-current console gen's power.
Ultimately the purpose of this article was to remind gamers and readers that the Final Fantasy VII Remake will be radically different than the beloved RPG classic. While we'll see iconic characters like Cloud, Aerith, Barret, Tifa and Sephiroth in the mix, the general mechanics will be switched up quite a bit.
One of the main reasons for this is Square Enix's incredible investment into Final Fantasy XV. The core FFXV team went through enormous lengths not only to solidify a narrative, but also to solve massive technical hurdles.
Through many, many months of toil and optimization, the team not only created a future-proof new engine out of necessity--the Luminous Engine--to power Noctis' adventure, but also to power future Final Fantasy games. Square Enix was so impressed with the breadth of the team's work that it opened the Luminous Productions studio, a new branch that will develop games, toolsets, and even CGI films.
It's extremely likely that Final Fantasy VII Remake will use the Luminous Engine, thus the emphasis on action, higher-end visuals, and a more robust experience for a new age of gamers. We should see more open-ended zones and areas as well as seamless combat straight out of Eos, but I expect that the Remake will push the Luminous Engine to its very limits...and that's probably why it's taking so long to develop.
Now this focus on action doesn't mean there won't be RPG elements. It just means action typically comes first, and the RPG mechanics will likely blend fluidly in such a way that's reminiscent of FFXV. Make no mistake: Square Enix has put tons of effort, time, and money into this project and they're not about to muck it completely up by scrapping RPG content altogether.
In any case, we may get more details on the Remake once Square Enix announces its Q1 earnings, but until then just remember this: Final Fantasy VII is a-changing.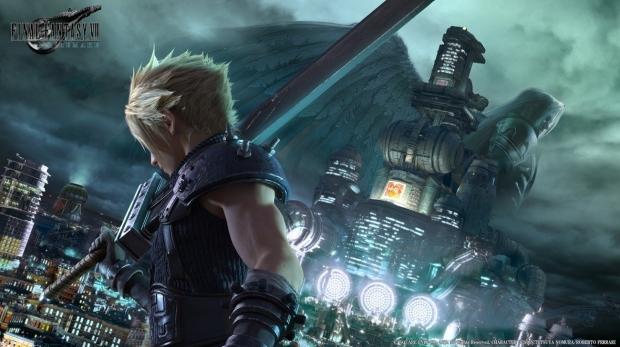 Related Tags