Final Fantasy XV Review
We take a look at Final Fantasy XV, lets see what the title from Square Enix has achieved!

Published
7 minute read time
TweakTown's Rating: 88%
The Bottom Line
Final Fantasy XV is a great entry point for new gamers and old fans alike, and offers high-quality PC perf with great combat and story...but things do get rote and repetitive.
Introduction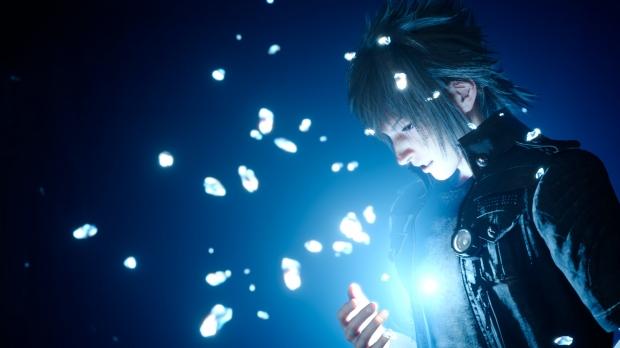 Developer: Square Enix
Publisher: Square Enix
Release Date: March 6, 2018
Platform: PC (Reviewed), PS4, Xbox One
Genre: RPG
MSRP: $49.99
With Final Fantasy XV on PC, Square Enix shows the world how to do a PC port right. The PC rendition shines with effort and grace and clearly exhibits months and months of hard work--countless weeks of crunching, iteration, tweaking and building to create an optimized and stunning port that runs great even on older hardware.
The core Final Fantasy XV experience is still intact and tells of a unique, almost-modern timeframe infused with crystals, magic-powered machines, and massive god-like summons all wrapped in a traditional fairy-tale style story with its own sprawling lore.
Insofar as story it seems Square Enix's wellspring of ideas never runs dry. One of the main allures of the Final Fantasy games is just how similar each title is to the other, and I've heard each chapter in the series is meant to be "different reflections of the same crystal".
Longtime players will recognize many familiar motifs, themes, and even characters, but are, as always, invited to a world that's brand new (if not made familiar by years of fantasy).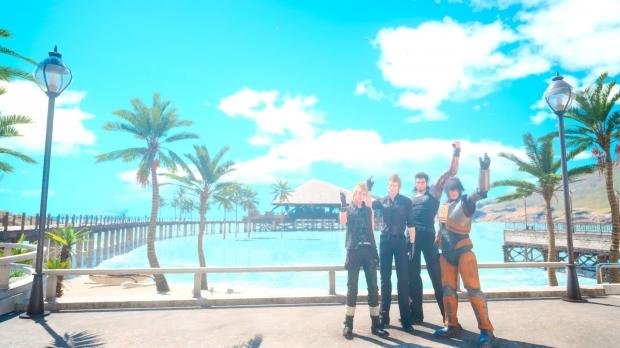 The story focuses on Noctis and his band of companions--Prompto, Gladiolus, and Ignis--as he journeys across Eos to find his beloved Luna. Being of royal blood Noctis is infused with ancient mystical powers and as Oracle, it's Luna's responsibility to light his way to his destiny.
While it may sound like a grand fantasy epic, the game does a great job in showing a human side to each of the characters and genuinely makes you care about Noctis and his band of bros.
There's actual camaraderie here and as the player, you're in the driver seat to the entire experience: you can take Noct's band of brothers headlong into an Archeon fight or spend a few days romping around on chocobos and hunting baddies for EXP. Or you could even just go fishing on the shores of Galdin Quay--it's all up to you.
Speaking of sprawling, the PC version reminds us just how big the in-game world is. Even if it's not as dynamic as, say, Breath of the Wild, the game's seamless drop-in combat sequences add a spice to the homey-slash-fantasy charm of Eos and it's varying webwork of cities and cultures.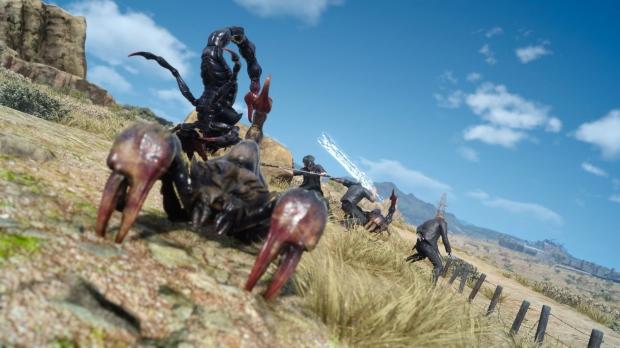 Thanks to the power of PC gamers are treated to the most beautiful version of Final Fantasy XV--one that's not held back by the restrictions of outdated graphics or unified system memory.
Even on an NVIDIA GeForce GTX 980 at High settings the game shines resplendently and completely obliterates console-level visuals and perf, showing how well the game has been scaled and optimized.
The city of Altissia, for example, is eye-poppingly gorgeous. The entire world seems like a playground for Square Enix to show off its latest and greatest dev technology and impressive new techniques.
Final Fantasy XV has surely come a long way in its storied development, and thanks to the expansive hardware capabilities of the PC platform, gamers will be able to experience the same game in different ways.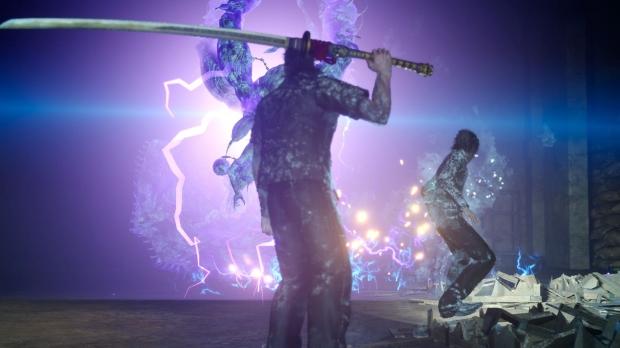 There's many reasons to be drawn to Final Fantasy XV. The combat is full of fluid action and strategic chaos and remains one of the biggest strong points for the game.
Playing at full 60FPS and above adds a new dimension to everything you do in the game--not only does everything look better, you react more adeptly in combat and while exploring. Noct's strikes feel more electric at higher frame rates, and combat is more altogether fierce and not held back.
In short, Final Fantasy XV Windows Edition is the game fully realized--an evolution of the console version that can push today's highest-end PC hardware to its limit.
At 60FPS (or even 120FPS) the game is smooth in terms of gameplay, but there remains some stuttering issues with the camera at times that can interrupt the flow.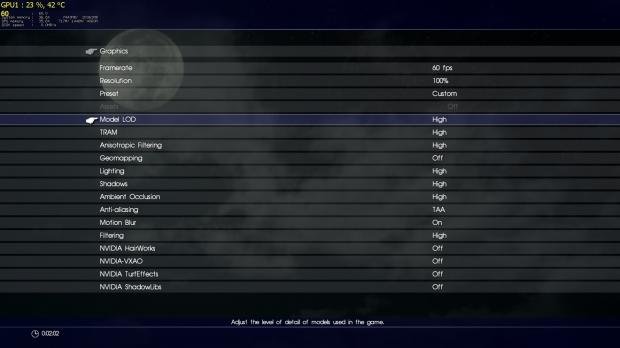 The PC port also features a nice array of graphics options for gamers to play with. You can go with the general presets or mix and match settings like ambient occlusion, lighting quality, anti-aliasing, anisotropic filtering and LOD to ensure you get the most bang for your graphics card's buck.
I myself enjoyed better consistent frame rates with NVIDIA's graphics effects turned off, although the in-game hair does look a bit jaggy-ish without Hairworks.
I also played without the high-definition asset pack installed as I don't have a 4K monitor, and it's great that Square Enix lets 1080p gamers avoid a huge additional download that they can't necessarily use it.
Outside of performance graphics there are a few other reasons why the PC port is the best and most definitive version of Final Fantasy XV.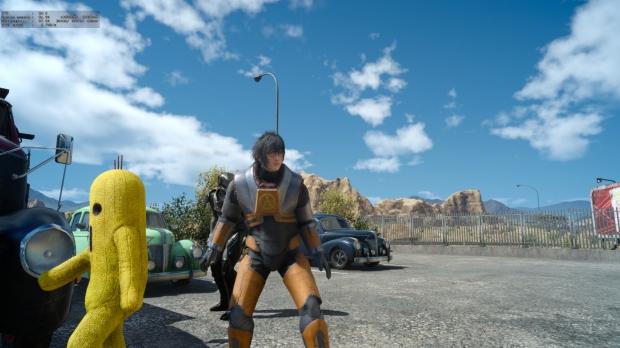 Mod support will breathe new life into the game over its lifespan just as mods did the same for games like Oblivion, Skyrim, and Fallout 4--depending, of course, how in-depth the modding tools are.
Right now it's slim pickings with a few Steam Workshop features like Gordon Freeman's HEV suit (which is kind of hilarious when you think about it) and some goofy cactaur outfits for NPCs.
This feature has the potential to carry Final Fantasy XV a few years after release and ensure a longer tail.
These mods could vary widely in the future and considerably spice up gameplay...but let's just hope things aren't limited to cosmetics. I'd like to see some real game-changing mods added to the mix, along with new quests and storylines.
If there's one thing I've learned about mods is that gamers will find a way to do magical things with powerful tools, and all Square Enix has to do is set things up. Modders will do the rest.
As far as game mechanics, Final Fantasy XV is more of an action RPG than the traditional turn-based RPG that built the franchise. That is, there are no actual encounter sequences that lock players in a specific battleground: the entire world is your battleground. Combat is seamlessly blended with exploration--you could be running around trying to find tomatoes or potatoes for Ignis' fancy new recipe and be attacked by a random squadron of imperial soldiers who swoop down from the skies.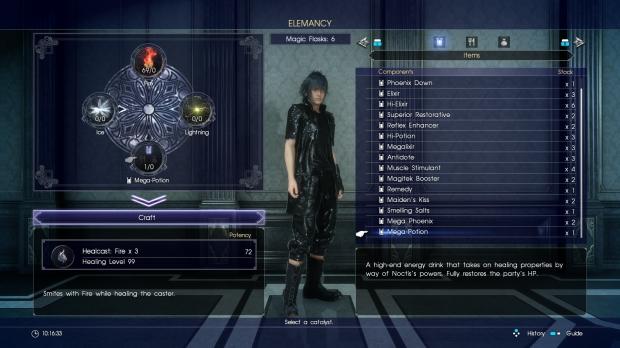 Players can equip Noctis, Prompto, Gladiolus and Ignis with a variety of weapons and accessories to boost their battle effectiveness, and the magical Elemancy is also an interesting part of combat strategy.
Gamers can absorb three different elements--Fire, Lightning and Ice--across draw points in the game. This energy caps out and is used to craft magical spells, some of which can be outright insane.
What's even more interesting is that you can mix the elements together in a volatile cocktail of chaos while also adding in a single reactive agent from your battle trophies or rare food ingredients. This considerably changes things up and can be the difference between life and death in harder boss battles.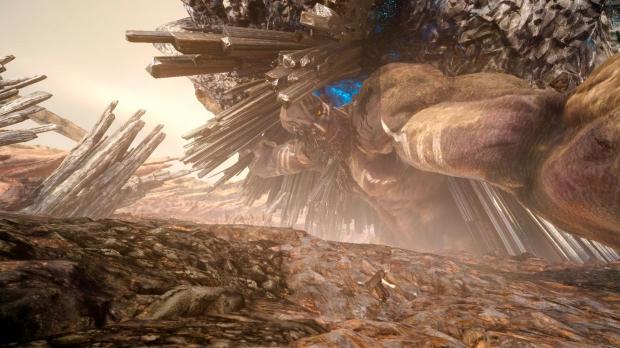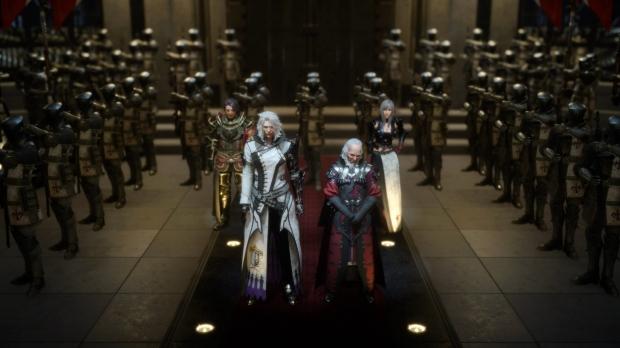 Speaking of the boss battles: they're absolutely epic. Taking on thousand-foot Titan the Archaeon, for example, was enthralling and felt like an actual event. Fighting Leviathan the Hydraeon in Altissia was a similar experience, punctuating the somewhat uneventful exploration of the Venice-like city in an explosion of unexpected fun.
In previous games boss battles were multi-stage sequences that were still bound by the turn-based, locked-to-this-area ruleset. In Final Fantasy XV the boss battles are heart-pounding thrillrides that not only keep you on your feet, but make you want to keep playing just to experience more.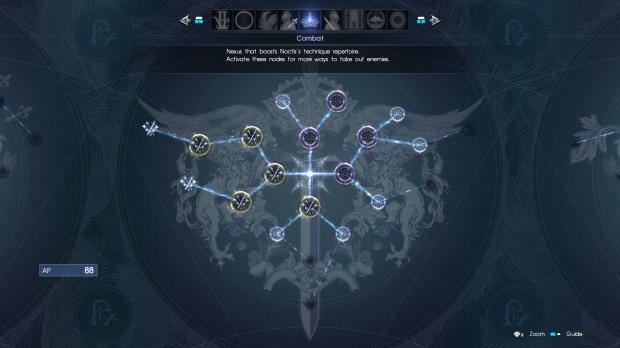 As far as skills and powerups the game has a grid-based upgrade screen that's filled out with AP, which is earned at varying degrees at the end of battles. Skills are broken up into tiers that can boost everything from Noctis' prowess in combat to Ignis' recipe effectiveness and everything in between, so players will have a long playthrough ahead of them if they want to fill everything out.
That's really the main underlining point with Final Fantasy XV: a long, sprawling epic that will carry you for hundreds of hours if you let it.
In an age where singleplayer RPGs are being overshadowed by online based battle royale shooters and live-service powered affairs, it's great to know we can always count on Square Enix to craft an offline Final Fantasy that has enough content to keep us busy for months on end.
And there's no better way to play it than on PC, so if you're interested in this fantasy-driven adventure that takes you to a unique world filled with camaraderie, chaos, and traditional goofiness, definitely pick up the Windows Edition over the PS4 or Xbox One flavor.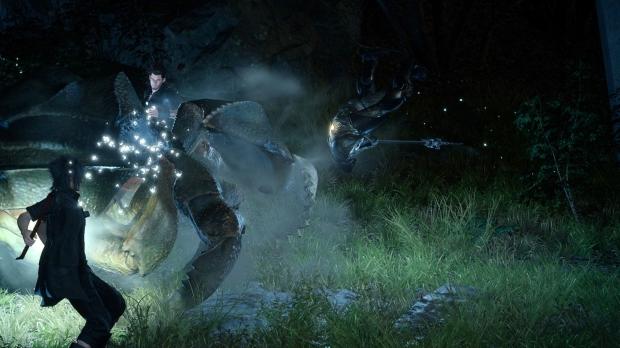 Final Thoughts
Although the game has a great story, blazing-fast combat, and a ton of content to chew on, it does get repetitive and monotonous at times. The open world isn't exactly dynamic or very interactive outside of boss battles, side quests or combat sequences, and feels kind of stale at times--even if it's beautiful.
Honestly, it reminds me of GTA V's Los Santos: it's insanely detailed, beautiful, and dazzling, but there's not always a lot of meaningful or unique things to do inside of it.
As a result, Final Fantasy XV both excels above and falls short below its peers. It's absolutely a spectacle of technological prowess and represents a huge leap forward in terms of development skill and optimization, but it lacks that unique charm that old-shool Final Fantasy RPGs instilled over time.
Final Fantasy XV PC Performance At-A-Glance
Video card: NVIDIA GeForce GTX 980 (4GB of VRAM)
High Settings Preset (1080p)
FPS: Solid 60 FPS even during battles
Hairworks, VXAO, Turf Effects, Shadowlibs: OFF
~95% VRAM Usage
~78% GPU Usage
~50% RAM Usage (~10GB out of 20GB)
Temp: ~77C
Highest Settings Preset (1080p)
Slight stutters when turning camera quickly
~48 FPS to ~60 FPS during battles, environment scenes, etc (drops as low as 38FPS in some areas)
NVIDIA Hairworks, VXAO, Turf Effects, Shadowlibs: OFF
~99% VRAM Usage
~55% RAM Usage
~80% to 85% GPU Usage
Temp: 80C to 84C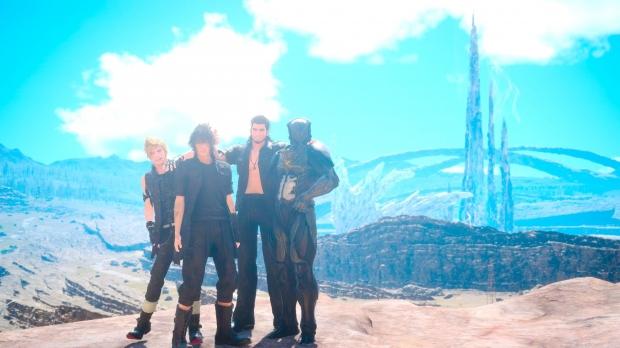 What's Hot
+ Great optimization for PC hardware
+ Playing at 60FPS+ is a game-changer
+ Mod support could extend lifespan of the game
+ Free season pass DLC content
+ Combat is fun and enthralling
+ Creative story arc
What's Not
- First-person mode is wonky
- Outside of combat, game content can get rote and mundane after a while
- Minor issues (camera stuttering, etc)
| | |
| --- | --- |
| PC Performance | 90% |
| Story | 95% |
| Game Mechanics & Combat | 90% |
| Long-Term Fun Factor | 75% |
The Bottom Line: Final Fantasy XV is a great entry point for new gamers and old fans alike, and offers high-quality PC perf with great combat and story...but things do get rote and repetitive.
PRICING: You can find products similar to this one for sale below.

United States: Find other tech and computer products like this over at Amazon.com

United Kingdom: Find other tech and computer products like this over at Amazon.co.uk

Australia: Find other tech and computer products like this over at Amazon.com.au

Canada: Find other tech and computer products like this over at Amazon.ca

Deutschland: Finde andere Technik- und Computerprodukte wie dieses auf Amazon.de
We openly invite the companies who provide us with review samples / who are mentioned or discussed to express their opinion. If any company representative wishes to respond, we will publish the response here. Please contact us if you wish to respond.