Square Enix isn't doing too well right now
Square Enix isn't doing too well in nine-month revenues, but Q4 should spike thanks to Kingdom Hearts III.

Published Mon, Feb 25 2019 6:32 PM CST
|
Updated Tue, Nov 3 2020 11:49 AM CST
Final Fantasy publisher Square Enix isn't doing so great right now financially, and key franchises aren't meeting expectations.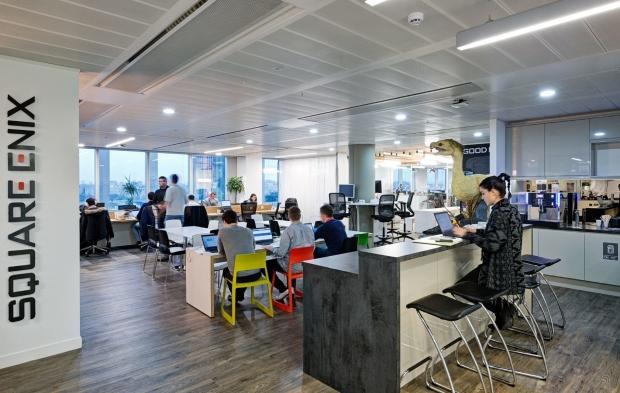 Square Enix's nine-month earnings show a company in decline. Luckily it has the massive success of Kingdom Hearts III to surge Q4 earnings, but for the first three quarters the publisher didn't fare as well as it wanted to.
The company saw multiple drops in revenue across the board. Operating profit for the first nine months was down by a whopping 65% to 11.7 billion yen, total income was down by 54% to 15.9 billion yen, and total profits Square Enix raked in were down a big 60% to 8.9 billion yen. This is comparitive performance, of course, and Square Enix's FY2018 was stronger with multiple MMO expansions, strong smartphone game earnings, and great sales of games like NieR: Automata, various Kingdom Hearts re-releases, and Dragon Quest titles. So this decline is natural given the publisher's leaner release slate and decline in smartphone revenues, but the games it did manage to ship missed expectations.
Square Enix President Yosuke Matsuda recently confirmed both Just Cause 4 and Rise of the Tomb Raider raised game sales, but they didn't hit their respective targets.
"Our 3Q plan was premised on the HD Games sub‐segment offsetting sluggishness in the Games for Smart Devices/PC Browsers sub‐segment, but results were disappointing as we sold fewer copies of the HD game "JUST CAUSE 4" on launch than we had expected. Both net sales and operating income declined YoY at the Digital Entertainment segment," Mr. Matsuda said in the earnings brief.
"3Q at the HD Games sub‐segment was marked by growth in the holiday season of digital sales, especially of "SHADOW OF THE TOMB RAIDER," and by the launch of "DRAGON QUEST BUILDERS 2."
"Meanwhile, while we released "JUST CAUSE 4," we sold fewer units on launch than we had anticipated and were therefore unable to offset charges such as the amortization of development costs."
The company says Kingdom Hearts III's huge sales will propel it to strong Q4 earnings and help prep next year's business model. Speaking of which, the publisher plans to consolidate its development teams and streamline its current 11 dev teams into 4 cohesive and synergized branches.
It's highly unlikely this restructuring will negatively affect big projects like the Final Fantasy VII: Remake and the massive new Avengers game that Square Enix is making for Marvel.
With these and other projects in tow, Square Enix's future roadmap is far from bleak. But for right now it's not doing too well and I hope the Final Fantasy-maker can find its chocobo legs quite soon.
Related Tags