Square Enix to combine dev teams amid losses
Square Enix's current 11 development teams will be shrunken and combined into 4 teams following restructuring.
Published
5 minute read time
Square Enix will shake up and combine its myriad of dev teams to help optimize and organize games development, the company today announced.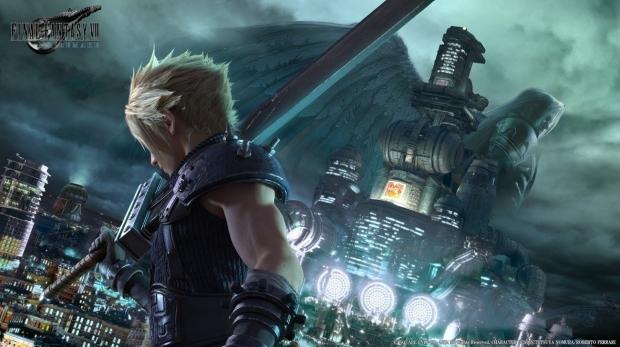 Square Enix hasn't been doing too well lately. Sales of Just Cause 4 didn't meet launch targets, and its Q3 smartphone games didn't take off, resulting in lower than expected earnings. Now the company plans to restructure its business divisions to help streamline how it makes games.
The publisher currently operates with 11 different business departments that all handle development of various games, from big-budget Final Fantasy titles at BD1 to smaller-scale mobile games. CEO Yosuke Matsuda says this number shrink dramatically down to just 4 teams during Square Enix's next fiscal year.
"As of FY2020/3, we plan on reorganizing and consolidate the 11 existing business divisions at SQUARE ENIX CO., LTD. into four business units in order to increase the efficiency of our workflows, make more effective use of our resources, and consolidate our expertise with the aim of improving profitability," Mr. Matsuda said in a recent Square Enix Q&A earnings report.
It'll be interesting to see how this consolidation affects the developers themselves (layoffs may happen) as well as the projects they're working on.
Square Enix is currently developing a big-budget Avengers game for Marvel alongside the hotly-anticipated Final Fantasy VII: Remake, but other projects like Dragon Quest and Final Fantasy XIV are massively important for long-term success.
Mr. Matsuda was coy about Square Enix's 2020 slate, but said more information will be announced in the months leading up to E3. We should get more info on the Avengers project then, and maybe even a FFVII Remaster tease or two. The publisher will recoup its losses and generate lots of revenue from Kingdom Hearts III, Mr. Matsuda said in the report.
Here's a list of each of Square Enix's business divisions and the games they're responsible for (via ResetEra). No information on how the teams would be combined has been revealed thus far.
BD1
Executive: Yoshinori Kitase
Staffs: Motomu Toriyama, Naoki Hamaguchi, Daisuke Watanabe, Shintaro Takai, Toshitaka Matsuda, Yuji Abe
FINAL FANTASY XIII - PC (2014)
FINAL FANTASY XIII-2 - PC (2014)
LIGHTNING RETURNS: FINAL FANTASY XIII - PC (2015)
MOBIUS FINAL FANTASY (2015-present)
FINAL FANTASY VII REMAKE (TBA)
BD2
Executive: Hajime Tabata
Final Fantasy Type-0 HD (2015) - co-developed by HexaDrive
Kingsglaive Final Fantasy XV (2016)
Final Fantasy XV (2016-2018)
Final Fantasy Type-0 Online (2016-present) - developed by Perfect World
Final Fantasy XV: A New Empire (2017-present) - developed by Epic Action
Monster of the Deep: Final Fantasy XV (2017)
Final Fantasy XV Pocket Edition (2018) - developed by SummerTimeStudio and XPEC
BD3
Executive: Shinji Hashimoto
Final Fantasy III - PC (2014) - developed by DotEmu
The World Ends with You: Solo Remix - Android (2014) - developed by h.a.n.d
Final Fantasy IV - PC (2014) - developed by DotEmu
Kingdom Hearts HD 2.5 ReMIX (2014)
Final Fantasy Explorers (2014) - developed by Racjin
Final Fantasy IV: The After Years - PC (2015) - developed by DotEmu
Final Fantasy X/X-2 HD Remaster - PS4 (2015) - developed by Virtuos
Final Fantasy VII - iOS (2015) - developed by D4 Enterprise
Kingdom Hearts Union χ (2015-present) - co-developed by BitGroove
Final Fantasy V - PC (2015) - developed by *unknown*
Final Fantasy VII - PS4 (2015) - developed by DotEmu
Final Fantasy VI - PC (2015) - developed by DotEmu
Final Fantasy IX - remaster (2016) - developed by Silicon Studio Thailand
Star Ocean: Integrity and Faithlessness (2016) - developed by tri-Ace
Final Fantasy X/X-2 HD Remaster - PC (2016) - developed by Virtuos
Final Fantasy VII - Android (2016) - developed by D4 Enterprise
World of Final Fantasy (2016) - developed by Tose
Star Ocean anamnesis (2016-present) - developed by tri-Ace
SaGa Scarlet Grace (2016) - co-developed by studio R.E.E.L
Kingdom Hearts HD 2.8 Final Chapter Prologue (2017)
Kingdom Hearts HD 1.5 + 2.5 ReMIX (2017)
Final Fantasy XII The Zodiac Age (2017) - developed by Virtuos
Final Fantasy IX - PS4 (2017) - developed by Guild Studio
Star Ocean: The Last Hope - 4K & Full HD Remaster (2017) - developed by tri-Ace
World of Final Fantasy Meli-Melo (2017-present) - developed by Drecom and ForwardWorks
Final Fantasy Explorers-Force (2018) - developed by *unknown*
Kingdom Hearts III (2018)
Left Alive (2018) - developed by *unknown*
BD4
Executive: Ichiro Hazama
Pictlogica Final Fantasy (2013-present) - developed by Jupiter
Theatrhythm Final Fantasy Curtain Call (2014) - developed by indieszero
Final Fantasy Record Keeper (2014-present) - developed by DeNA
Theatrhythm Dragon Quest (2015) - developed by indieszero
Dissidia Final Fantasy (2015-present) - developed by Team Ninja
Theatrhythm Final Fantasy All-Star Carnival (2016-present) - developed by indieszero
Dissidia Final Fantasy Opera Omnia (2017-present) - developed by Team Ninja
BD5
Executive: Naoki Yoshida
Final Fantasy XIV (2013-present)
Final Fantasy Grandmasters (2015-present) - developed by Crooz
Dragon Quest Builders (2016)
Final Fantasy XI Mobile (TBA) - developed by Nexon
Dragon Quest Builders II (TBA)
BD6
Executive: Yu Miyake
Dragon Quest X (2012-present) - co-developed by Orca
Dragon Quest Monsters 2 - 3DS remake (2014) - developed by Tose
Dragon Quest Heroes (2015) - developed by Omega Force
Bravely Second: End Layer (2015) - developed by Silicon Studio
Dragon Quest VIII - 3DS (2015) - developed by Tose
Hoshi No Dragon Quest (2015-present) - developed by Game Studio
Fortune Tellers Academy (2016-present) - developed by Digital Works Entertainment
Dragon Quest Monsters: Joker 3 (2016) - developed by Tose
Dragon Quest Heroes II (2016) - developed by Omega Force
Nier Automata (2017) - developed by PlatinumGames
Bravely Default: Fairy's Effect (2017-present) - developed by Silicon Studio
Dragon Quest XI (2017) - co-developed by Orca (PS4) and Toylogic (3DS)
Fortune Street Dragon Quest & Final Fantasy 30th Anniversary (2017) - developed by Tose
Dragon Quest Rivals (2017-present) - developed by Tose
Octopath Traveler (2018) - developed by Acquire
BD7
Executive: Takamasa Shiba
Dragon Quest Monsters Super Light (2014-present) - developed by Cygames
Figureheads (2016-present) - developed by Silicon Studio
Gunslinger Stratos 3 (2016-present) - developed by Byking
Dragon Quest Monster Battle Scanner (2016-present) - developed by Marvelous
Lord of Vermilion IV (2017-present) - developed by Think Garage
BD8
Executives: Kei Hirono and Tomohiro Hasegawa
Final Fantasy VI - remaster (2014) - developed by Matrix Software
Dragon Sky (2014-present) - developed by Poppin Games Japan
Dragon Quest IV - iOS & Android (2014) - developed by ArtePiazza
Dragon Quest II - iOS & Android (2014) - developed by Matrix Software
Dragon Quest III - iOS & Android (2014) - developed by Matrix Software
Secret of Mana - Android (2014) - developed by *unknown*
Dragon Quest V - iOS & Android (2014) - developed by ArtePiazza
Final Fantasy Dimensions II (2015-2017) - developed by Matrix Software
Dragon Quest VI - iOS & Android (2015) - developed by ArtePiazza
Imperial SaGa (2015-present) - developed by Think & Feel
Dragon Quest VII - iOS & Android (2015) - developed by ArtePiazza
Final Fantasy Brave Exvius (2015-present) - developed by gumi
Adventures of Mana (2016) - co-developed by MCF
Romancing SaGa 2 - remaster (2016) - developed by ArtePiazza
Hanjuku Hero: Aa, Sekaiyo Hanjukunare...! - iOS and Android (2017) - developed by *unknown*
Battle of Blades (2017) - developed by *unknown*
Secret of Mana - remake (2018) - co-developed by Q Studios
Romancing SaGa 3 - remaster (2018) - developed by ArtePiazza
BD9
Executives: Joji Yamanaka and Toshinori Mizumachi
Dragon Quest Monster Parade (2013-present) - developed by Zener Works
School Girl Strikers (2014-present)
Star Ocean: Second Evolution - Download Version (2015) - developed by Gemdrops
Grimms Notes (2016-present) - developed by Genki
Valkyrie Anatomia -The Origin- (2016-present) - developed by DokiDoki Groove Works
School Girl Strikers - Twinkle Melodies (2017-present) - developed by R-Force Entertainment
BD10
Executive: Yuki Watanabe
Chaos Rings III (2014) - developed by Media.Vision
Cosmos Rings (2016) - developed by *unknown*
Million Arthur - PS4 & PS Vita (2016) - developed by BeXide
Kai-Ri-Sei Million Arthur VR (2017) - developed by Gree VR Studio
Aozora Under Girls (2017) - developed by h.a.n.d
Million Arthur Arcana Blood (2017) - developed by Exam
Mashiro Witch: Marchen of Midnight (2018) - developed by *unknown*
Related Tags