Why wasn't the NX at E3? Nintendo is afraid of copycats
Nintendo doesn't want anyone else stealing their NX ideas, so they've gone great lengths to protect the console's secrets.

Published Wed, Jun 29 2016 8:15 AM CDT
|
Updated Tue, Nov 3 2020 11:59 AM CST
In turns out that Nintendo's "new idea" for the NX is rather precious--so precious that the Japanese gaming giant skipped a console reveal at the premiere games industry event of the year. So why did Nintendo hold the NX back from E3 2016? To protect it from copycats stealing their idea.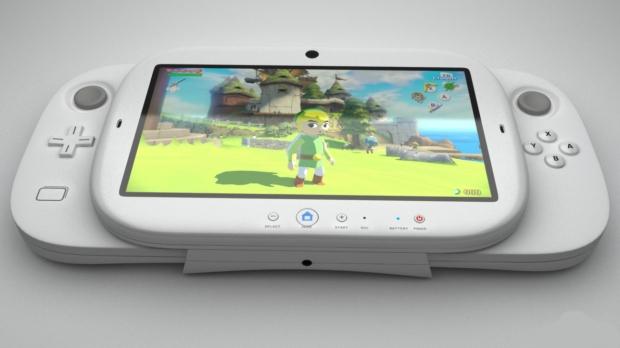 According to Nintendo's Shigeru Miyamoto, the company would normally reveal the NX at E3, but they held off because of potential imitators. "Normally we would've shown the NX at E3, but we didn't. We're worried about imitators if we release info too early," Miyamoto said during today's Nintendo Investor Relations meeting, as translated by Cheesemeister3K.
So let's go over this, shall we? Nintendo has initiated a complete press blackout about the NX for the past several years in order to protect this "new idea". Nintendo also missed out on showcasing their new console at E3 in order to safeguard this idea. We don't even know if major third-party developers have NX devkits yet--this is how far Nintendo has gone to protect the console. This tells me that Nintendo is working on something special, something entirely different than we've seen before. Now Tatsumi Kimishima's promises that the NX is a "new way of thinking about consoles" seem to make a lot more sense.
The company's concerns are quite valid. The tech industry evolves at a rapid pace and ideas are outright stolen or derived as new standards at an alarming rate. Just look at the row between Oculus and Valve over their respective VR hardware. Nintendo can't afford to have all of their hard research stolen right off the bat, especially given how much is riding on the NX's success.
Nintendo also wants to make its own VR hardware that's affordable, comfortable for extended periods of time, and family-friendly. Miyamoto even said that the company has the "core technology" ready, further corroborating the claims the NX will launch with VR support. Perhaps this VR push has something to do with the NX's capabilities.
Based on all of this new info, I'm extremely confident that Nintendo will find a brand new niche and make a huge comeback. The NX could very well be the next Wii and absolutely skyrocket above current and next-gen systems. Whatever Nintendo's "new idea" is, I fully expect the company to earn their place as a proper contender for Microsoft and Sony once again.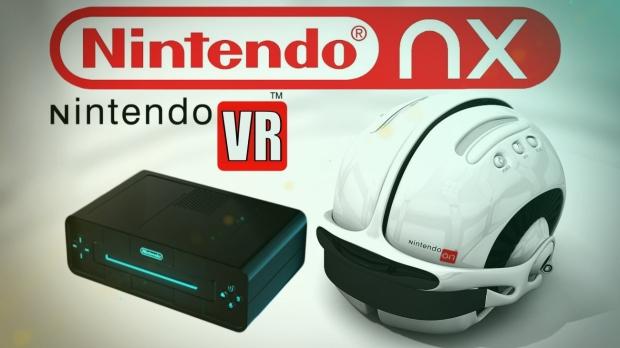 As for what the NX console actually is, based on the dearth of released patents, I still think it's a sort of combination system that consists of a "hub" or "nexus" base console and a combination mobile 3DS and Wii U gamepad. I think the hub console will interact with all existing hardware that gamers already own, including mobile phones, tablets, PCs, laptops, and of course legacy Nintendo hardware. As for the gamepad, I think it will allow on-the-go gaming similar to a 3DS handheld and feature touch-screen integration features like the Wii U gamepad, but the form factor is unknown.
I also believe the NX will do full cross-device game streaming across Nintendo hardware in some capacity, including wireless game streaming to and from the 3DS and Wii U, and maybe even mobile/tablet game streaming. In short, I think Nintendo will do what Microsoft is doing for PC and Xbox to the entire scope of consumer hardware: smartphones, tablets, PCs, laptops and consoles.
When it comes to the "new idea" I'm not too sure. It could be some mix of AR and VR in some form, but remember the NX will likely sport a custom NVIDIA 16nm Pascal-based Tegra chip, so there will likely be limitations. I think Nintendo has found a new dimension of gaming to explore outside of what's currently known, and it could be a combination of technologies or something completely new. We'll just have to wait to find out.
Nintendo will reveal full details on the NX console later this year, possibly at Gamescom in August or Tokyo Game Show in September. The NX launches on March 2017, and check below for a huge list of everything we know about the console so far.
Everything we know about the Nintendo NX so far:
Related Tags