CES 2011, Las Vegas - ASUS has kicked off CES 2011 with the first major press conference here in Las Vegas and one of the new products they just got done announcing was the Eee Slate EP121, which is being promoted as the world's most powerful tablet computer.
ASUS Chairman Johnny Shih walked onto stage and introduced the EP121 as you can see in the video and it also includes a short demo. Specifications of the system include an Intel Core i5-470UM processor, 64GB SSD, 4GB of RAM, a 12.1-inch 1280 x 800 multi-touch IPS display and it will come installed with Windows 7 Home Premium.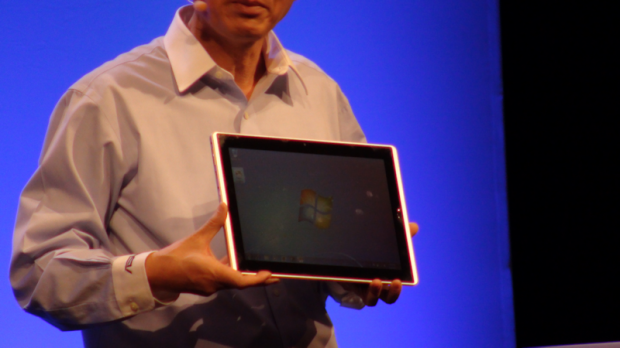 There are many input options including a Wacom digitizer pen, Bluetooth keyboard and the multi-touch screen.
The Eee Slate will go on sale this month and go for between $999 and $1099. ASUS showed a demo which included some fairly intensive multi-tasking and for consumers looking for a portable computing experience with powerful performance for its class, this will probably be one to watch closely.
Continue reading: ASUS launches Eee Slate EP121 - world's most powerful tablet (video) (full post)