FMS 2012: Micron P320h PCIe SSD
Micron shows off their P320h PCIe SSD at Flash Memory Summit 2012.
Published Fri, Aug 24 2012 11:50 PM CDT
|
Updated Tue, Nov 3 2020 12:27 PM CST
Flash Memory Summit 2012 - Micron was demonstrating their newest Micron-designed PCIe SSD controller at the Flash Memory Summit. This controller has allowed Micron to develop the P320h standard PCIe SSD, but also take a new approach to PCIe SSDs.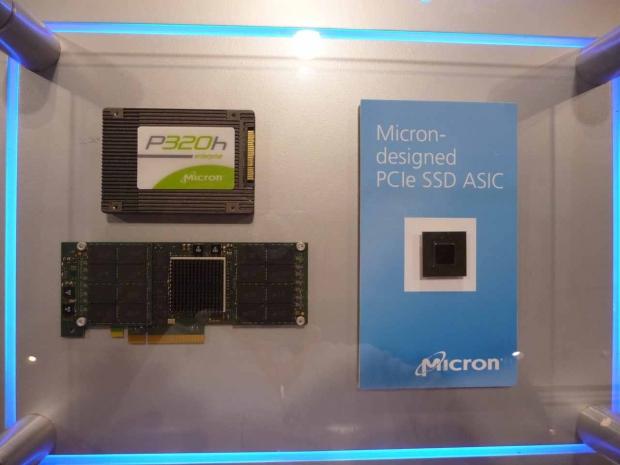 There are two approaches, the standard SSD that plugs into the PCIe slot, and then a device that looks strikingly similar to a typical 2.5" SSD.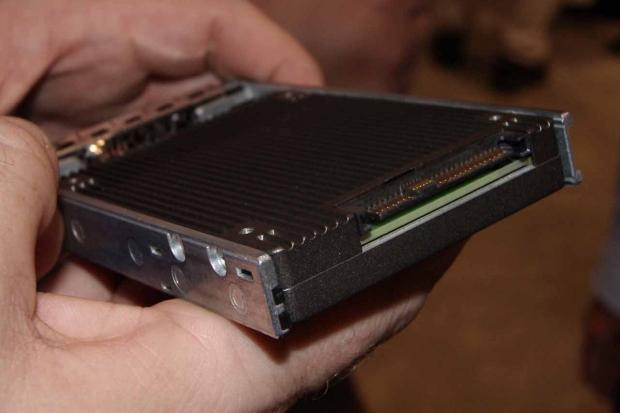 This standard looking SSD is actually connected via a PCIe connection. Even though the connector resembles a standard connection, it is actually an extension of PCIe which allows for superb latency and much higher throughput speed.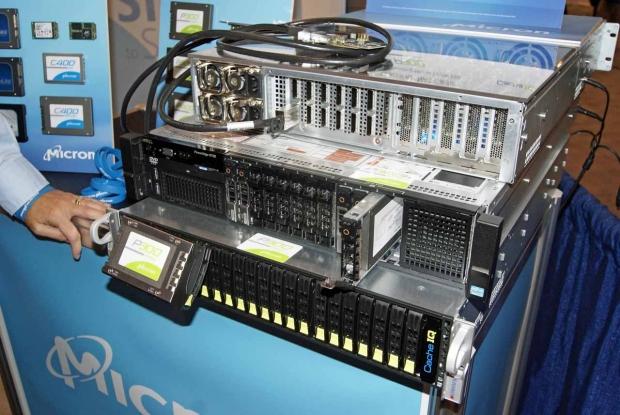 These PCIe SSDs are connected into special Dell PowerEdge server backplanes. This allows hot plugging, which allows the SSDs to be removed and replaced easily. A similar PCIe device in a typical PCIe slot would require that the server be powered down for replacement of the SSD. This form factor also allows for easy expansion of capacity as well.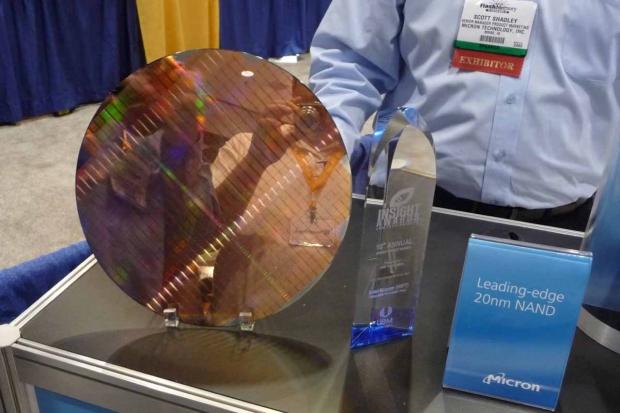 Micron also had a full 20nm NAND wafer on hand to remind their visitors that they own the fabs that produce the NAND that they sell, this allows for very low price points on their products.
Related Tags