FMS 2012: IDT Displays Worlds First NVMe Capable PCIe SSD
Fresh from the Flash Memory Summit, we take a look at the world's first NVMe-capable PCIe-based SSD.
Published Fri, Aug 24 2012 10:42 PM CDT
|
Updated Tue, Nov 3 2020 12:27 PM CST
Flash Memory Summit 2012 - NVMe is an emerging specification that looks to take over both SCSI and SATA as the go-to specification for SSDs. This new method of accessing SSDs allows for performance above and beyond the current methods of accessing storage. Many of the performance limitations of flash solutions are actually being held back by archaic storage interfaces, and the advent of the NVMe specification looks to remedy that situation.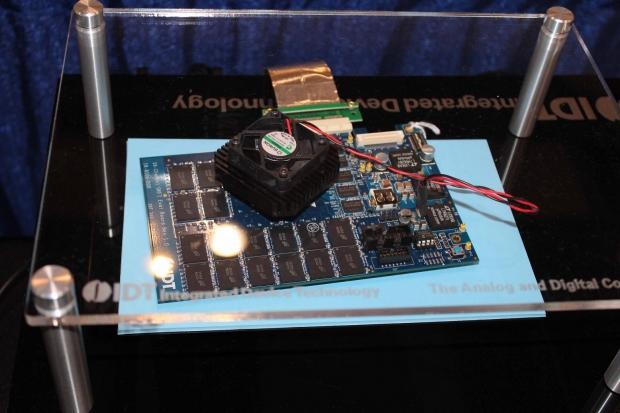 Of course the first step to achieving this is working silicon, in the form of controllers that are already integrated into usable solutions. IDT has rose to the challenge, beating many others to actually producing the first operating devices capable of supporting this solution that has been in development for years. This demo unit had a rather large fan over the processor to keep it cool during operation.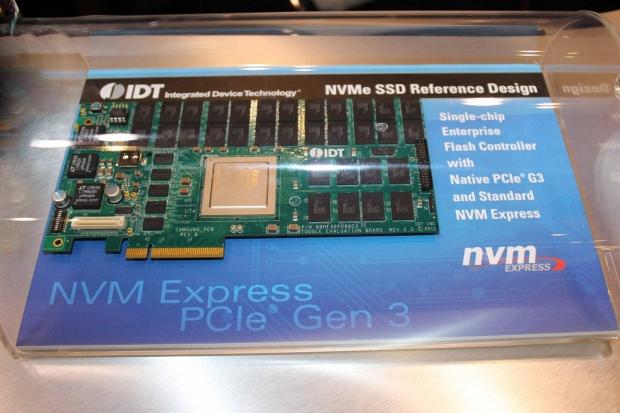 This board is the higher capacity version that supports more NAND packages onboard a PCIe gen 3.0 compliant interface. The sheer aggregation of flash dies allows for a more linear scaling in performance from the device, leveraging 32 channels via the 89HF32P08AG3 controller.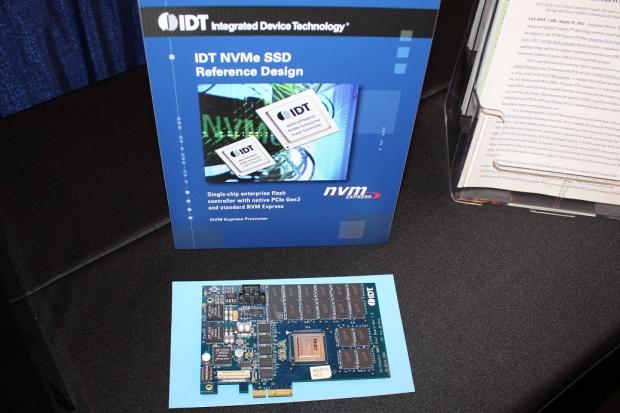 The 16 channel device utilizes the 89HF16P04AG3 controller.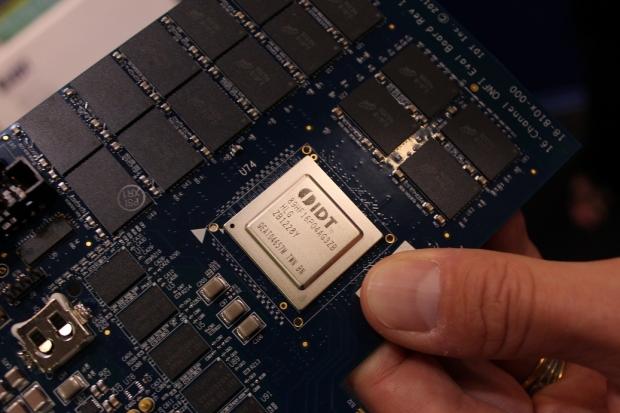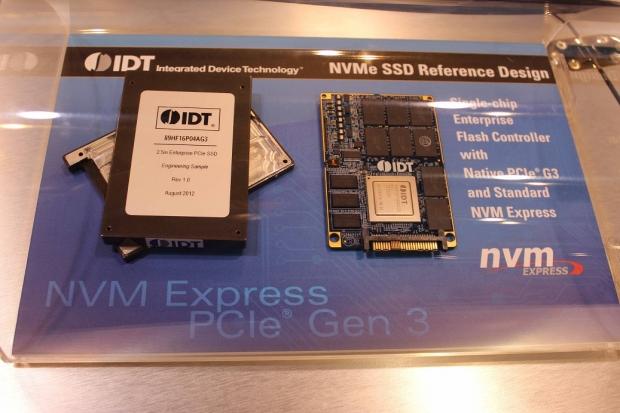 Perhaps most exciting is the fact that this emerging technology will translate directly to standard 2.5 SSDs, in both the enterprise and consumer flavors. With working silicon the specification should mature rapidly, and soon many of the other partners involved will be coming forward with other compelling solutions.
Related Tags