Today is a dark day for the technology world, Apple wins in their patent case against Samsung
Samsung loses in their case against Apple, will see the Galaxy device maker pay over $1 billion in d.

Published Fri, Aug 24 2012 11:01 PM CDT
|
Updated Tue, Nov 3 2020 12:27 PM CST
I woke up this morning to my wife sitting across from me asking "did you hear about the Apple vs. Samsung case? Apple won". I immediately grabbed my Galaxy Note (wink) and read up on it. Today is a dark day for technology, my dear readers.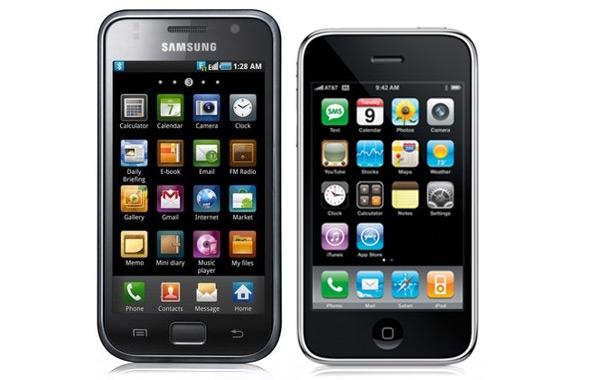 The jury on the case found that Samsung were guilty on infringing six out of the seven Apple patents, with the results of this pushing Samsung to pay just over $1 billion in damages to Apple. On Samsung's side, the jury ruled that Apple did not infringe on Samsung's patents with their iPhone 3G and 3GS phones, and have awarded Samsung absolutely nothing in damages.
The jury ruled that Samsung infringed on Apple's '381 bounceback patent, with all of their products in question, all 21 of them. In regards to the '915 patent on pinch-to-zoom, the jury ruled that all but three of Samsung's device infringed on the patent, and even worse, found that Samsung's executives either knew, or should have known their products were indeed infringing on the said patents.
Where to from here? Well, Samsung are sure to appeal, but they're most likely going to have to get used to the idea of being in court for many more months to come, if not years. It's also going to have a bad ripple effect on other Android-based device makers, and most of all, the consumers. Android devices will most likely go up in price thanks to the royalties Apple could go after, as we've seen here with Samsung.
Samsung devices are going to have a hard time staying on shelves, if they don't win any appeals, meaning that many Americans will have much less choices to make on smart devices in the future if this is how its going to continue.
Apple are killing innovation, and we're seeing them go for the neck with Samsung, their biggest competitor. Instead of making something truly worthy of the words 'magical' and 'revolutionary', instead they spend that money on lawyers, and court cases. Today is a sad day for any technology lover, but I bet the bottles of iChampagne will be popped over at the Cupertino HQ.
Related Tags