Kingston First to Release TRIM Fixing FW for LSI SandForce Based SSDs
Kingston release some firmware magic in the form of the trim-fixing firmware version 5.0.3.
Published Sat, Aug 25 2012 12:15 AM CDT
|
Updated Tue, Nov 3 2020 12:27 PM CST
American Airlines Flight 1318 - High in the skies, somewhere between Dallas and Indianapolis we would like to interrupt your morning with this special announcement.
Just moments ago we received confirmation that Kingston has released firmware version 5.0.3, AKA The TRIM FIXING FIRMWARE, for the HyperX and HyperX 3K!!!!!!!!!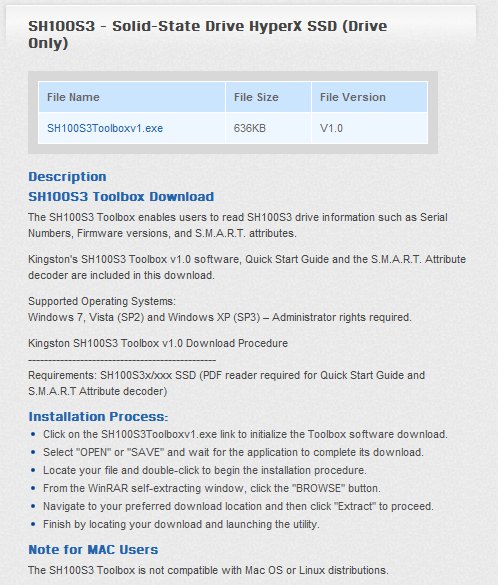 Using Kingston's Toolbox, a free SSD utility located on the Kingston's support website, HyperX and HyperX 3K owners will be the first to gain access to the new firmware that fixes TRIM in Windows.
Obviously since we are in the air we have yet to update our sample HyperX 3K but we have installed the FW in beta form. This is a non-destructive update but I would suggest treating this update as destructive.
If you've been using your drive in a system installing the new 5.0.3 FW will increase your performance over time but it will also take time to regain performance. If you are fine with increasing performance over time then just update your firmware and move on. You will need to move the drive to another system to perform the update since you can't update the boot drive.
Enthusiasts, power users and everyone else looking to start out with maximum performance right now and keep that high level of performance should back up their data, secure erase the drive in another system where it is a secondary drive and then flash the HyperX or HyperX 3K with the new firmware. At that point you will need to reinstall Windows or use a program such as Acronis to clone your drive back.
To secure erase your SSD I prefer to use a free program called Parted Magic, a small Linux build with a very good secure erase function.
Related Tags