Our future is without console generations says Microsoft
Console generations are ending, and concurrent hardware iteration upgrades will take their place.

Published Wed, Aug 17 2016 6:34 PM CDT
|
Updated Tue, Nov 3 2020 11:58 AM CST
Microsoft is betting pretty solidly on the end of not just the current console generation, but console generations in general.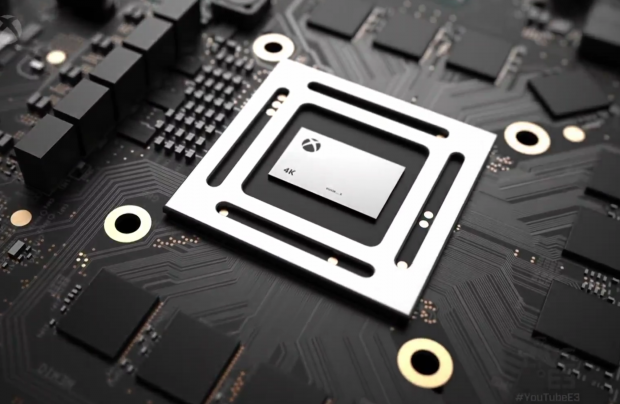 With its new 4K-ready "monster" Project Scorpio console, Microsoft hopes to usher in a new era of iterative hardware to the gaming world. Redmond has a vision where consoles are upgrade-able not unlike PCs, where the past, present, and future merge to form one continuous solid line of inter-compatibility.
"I think [this is the last console generation] ... For us, we think the future is without console generations, we think that the ability to build a library, a community, to be able to iterate with the hardware, we're making a pretty big bet on that with Project Scorpio. We're basically saying 'this isn't a new generation, everything you have continues forward and it works.' We think of this as a family of devices," Xbox exec Aaron Greenberg said in an interview with Engadget.
Even with this vision, Project Scorpio is a gamble, and Microsoft will wait and see how gamers react to the system before it decides to go all-in on the iterative model. Well...even more than it already has. The company certainly has invested heavily in its unified cross-platform approach, and iterative consoles like the new Xbox One S refresh--which uses a new 16nm FinFET AMD SoC instead of the original 28nm APU--and Project Scorpio.
"But we'll see, we're going to learn from this, we're going to see how that goes. So far I'd say based on the reaction there appears to be a lot of demand and interest around Project Scorpio, and we think it's going to be a pretty big success. If the games and the content deliver, which I think they will do, I think it will change the way we think about the future of console gaming."
If this iteration cycle continues onward, I honestly feel that Microsoft will take a kind of Windows-like approach to its Xbox division and retire old systems after a certain period. Sure the Xbox One is part of the family now, but it'll likely be squeezed out like old Windows operating systems, so the new cycle won't be that much different than the old.
Related Tags