PlayStation 5's main goals: quick load times, accessibility, and power
Sony's next-gen console is built around two main goals: power and accessibilty.

Published Wed, Dec 4 2019 1:16 PM CST
|
Updated Tue, Nov 3 2020 11:46 AM CST
Sony has two main goals with the PlayStation 5: To make games as available as quickly as possible, and to make them look great.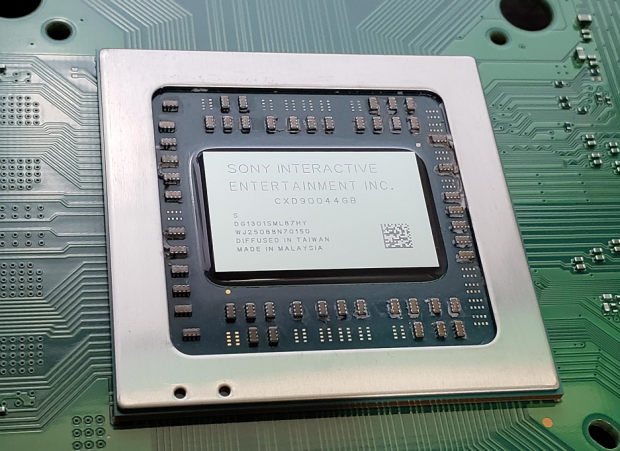 The next-gen PS5 is built around power and accessibility, at least that's what developer sources close to the system tell Kotaku's Jason Schreier. The idea is to make a console that delivers tremendous power and speed.
This matches up with everything we currently know about the system. The power aspect is handled by a beefy new CPU and GPU combo built specifically for the console. The PS5 leverages a high-end customized AMD SoC with an 8-core, 16 thread Zen 2 CPU and Navi GPU, which should enable 4K 60FPS and higher frame rates in 1440p and 1080p.
There's reports of insane high-definition PlayStation 5 tech demos that're better than anything on the market today, complete with real-time raytracing effects. This speaks of the PS5's raw power and capabilities.
PlayStation 5 specs and details:
Custom SoC with second-gen Navi GPU, Zen 2 8-core, 16 thread CPU

Navi, Zen SoC uses new AMD RDNA 2.0 architecture

Ultra-fast SSD

Support for 4K 120 Hz TVs

Ray-tracing enabled

8K graphics support (probably video, not gaming)

Plays all PS4 games

Separate games that ship on BD-XL Blu-ray discs

New controller with extensive haptic and tactile feedback
As for speed, Sony wants to basically eliminate loading times with a new ultra-fast SSD to remarkably boost access times. PS5 owners will have near instant access to their games, complete with customized install options. Let's say you only want to play the campaign of a new game and don't feel like installing the 100GB+ onto your SSD; the PS5 will let you pick and choose what parts to install.
The PS5's SSD is so fast it's able to load a sequence in Spider-Man in just 0.83 seconds versus the PS4 Pro's 8 seconds.
There's no details on what's inside the super-fast SSD, whether or not it's hardware- or software-optimized (or both). We recently guessed that the PS5 could use Sony's ReRAM cache technology to massively accelerate loading times.
Accessibility isn't just about speed, though. It also includes backward compatibility. A big part of the accessibility focus is to streamline the transition from last-gen to next-gen, and that means native PS4 games playback. No exact details have been confirmed from developers just yet, but expect to see every PS4 game natively play on the PlayStation 5.
All of this really underlines things we already know, but remember these are Sony's goals for consumers. What's really interesting is how they're handling tools and hardware for developers. Sony has shipped out lots of PS5 devkits and is likely rolling out new SDKs and software-based technologies to ensure backward compatibility.
Sony is expected to reveal the PS5 in a special event in February 2020. The console will release in Holiday 2020, and it may cost $499.
Check below for more info:
PlayStation 5 Coverage:
Related Tags