New Witcher game could be revealed at E3 2019
CD Projekt RED's mysterious new AAA RPG could be announced at E3 2019 alongside new Cyberpunk 2077 gameplay.

Published Thu, May 23 2019 3:56 PM CDT
|
Updated Tue, Nov 3 2020 11:48 AM CST
CD Projekt RED is currently working on two big projects: the massively anticipated Cyberpunk 2077, and a brand new unannounced AAA RPG. The latter could be announced during its big E3 2019 event.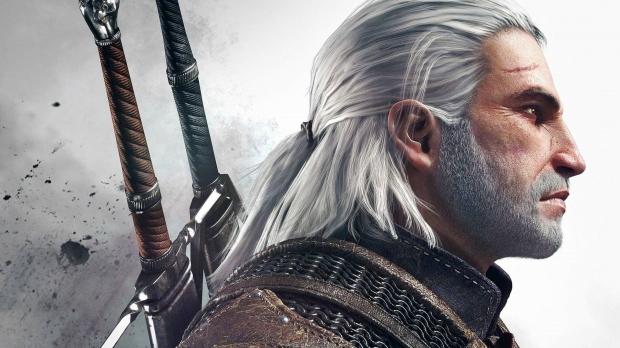 In its latest financial report, CDPR re-affirmed E3 2019 will be its biggest show ever. Cyberpunk 2077 will steal the spotlight of course, but we know the studio is also working on a new AAA RPG at the same time. Now company CFO Piotr Nielubowicz hints this new project could be part of its huge E3 plans, saying that it has an exciting lineup that may refer to multiple games. "The most important E3 fair in the group's history is upon us. We have a truly exciting line-up and cannot wait to present it. For the first time in our history we will also be showcasing Cyberpunk 2077 at our public stand."
The studio has set a hard 2021 deadline for both Cyberpunk 2077 and the new mystery RPG, so a teaser or announcement in 2019 could build up hype momentum as gamers also look forward to Night City's cybernetic chaos. As of Q1 2019 CDPR stands by its release targets for these two games. While nothing's been confirmed, past remarks indicate the new RPG will be a Witcher game but CDPR is adamant that Geralt's story is over.
"We've never said the new AAA RPG is a new IP. We've said in our strategy that we have two franchises--Cyberpunk and The Witcher. That's it for now. So speculating about another IP...there's no reason to speculate another IP. We're working on two franchises, full stop. So if there's another game it'll be Cyberpunk or The Witcher. Nothing else," CD Projekt RED President Adam Kicinski said in a 2018 presentation.
CD Projekt RED has been investing heavily into these projects to ensure they push the boundaries for the industry. New high-end tech has been developed and honed including a potent next-gen RED engine toolset, advanced motion capture, and strong fortification of the company's developer base via multiple new studios. CDPR is making living, breathing cities full of dynamic AI and NPCs to help push the immersion to a whole new level. All of these things should be included in its games going forward.
Whatever the Polish games-makers are working on we should expect them to redefine the level of RPG mastery set by The Witcher 3. The next Witcher game--if it's indeed a Witcher game--should be absolutely incredible and mirror everything that made the original trilogy great by setting some new standards as well.
As for Cyberpunk 2077, the game probably won't release in 2019. CDPR could reveal a release window for the game (technically they already have with the 2021 deadline). The company plans to showcase Cyberpunk 2077 at E3 2019 but there won't be a hands-on demo, strongly hinting the game isn't yet ready for that sort of immersion just yet.
No, Cyberpunk 2077 will probably release in 2020 alongside next-gen consoles. It'll of course be available on today's current-gen PS4 and Xbox One family.
The new RPG could be 2021 or thereabouts and further tap the PS5 and Xbox Scarlett family while also launching on current-gen platforms.
Related Tags