Sea of Thieves will require a GTX 1060 for 1080p 60FPS on PC
Sea of Thieves will be requiring a GTX 1060 to achieve 1080p 60FPS on PC.

Published Wed, Feb 14 2018 2:45 AM CST
|
Updated Tue, Nov 3 2020 11:52 AM CST
Sea of Thieves is making its way to PC, and to gear PC gamers up for the challenge of the high seas Microsoft and developer Rare have released official PC requirements.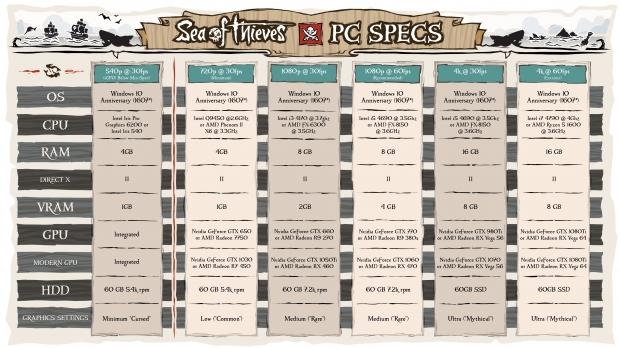 According to the image found on GameSpot and looking at the 'modern GPU' category we can see that players will be required to have at least an NVIDIA GeForce GTX 1060 or a AMD Radeon RX 470 to reach a recommended 60FPS at 1080p.
I cannot wait to see what this game will be looking like in 4K, even though players will have to cranking a GTX 1080 Ti or a AMD Radeon RX Vega 64, I'd assume it would be worth it. For players that don't have that much of a beefy rig, the minimum requirement bracket might be what you want to be looking at, 30FPS at 720p with a GTX 1030 or a AMD Radeon R7 450.
To catch up on some more news about Sea of Thieves before it releases check out the amazing water effects as well as the results from a Redditor datamining the beta. Of course if you haven't even seen the beta trailer yet that can be visited here also.
Sea of Thieves will be launching on Xbox One and PC starting on March 20th.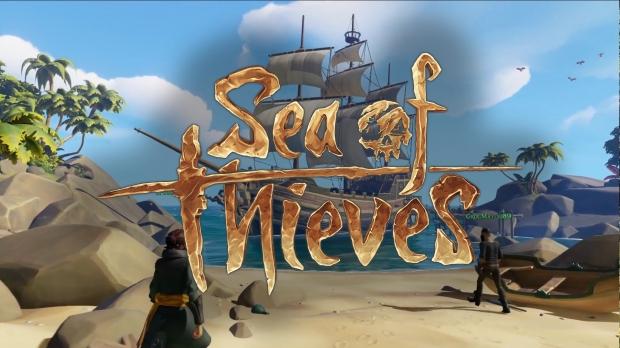 Related Tags