PS4 Pro APU die is 30% bigger than PS4 Slim
Sony's new 4K-ready PS4 Pro gets torn down by Ben Heck, revealing some new details.

Published Sun, Jan 1 2017 3:23 PM CST
|
Updated Tue, Nov 3 2020 11:57 AM CST
Renowned DIYer and professional tecchie Ben Heck recently torn down Sony's new 4K-ready PlayStation 4 Pro console and compared the system's Polaris GPU and Jaguar CPU die refresh with the PS4 Slim's apparent 16nm refresh.
According to Heck's teardown, the PS4 Pro's board has twice as many power regulators than the PS4 Slim, and features a larger copper heat sink to help mitigate heat generated by the console itself. As we reported a bit ago, the PlayStation 4 Pro runs pretty hot, especially when it's gaming in upscaled or native 4K.
"The heat sink of the new system is about 30% bigger than the old one. It's longer and a little bit thicker. There's three heat pipes coming out of a copper core and those heat pipes are going directly to the top of the fins of the heat sink. There's quite a bit more heat dissipation going on with this unit."
The PS4 Pro's APU die is also 30% bigger than the PS4 Slim's, with the increase in surface area allowing the heat sink to pull more heat from the processor while gaming. Heck measured the PS4 Pro's die with what appears to be a micrometer and said "0.67," but we're not exactly sure what to do with the information. We originally reported the PS4 Slim could feature a refreshed 16nm die, so a 30% increase would mean the PS4 Pro could use a 20.8nm die. We'd have to peak beneath the hood to find out the size of the actual Polaris-powered APU, however.
The PS4 Pro's power supply also has a transformer that's nearly twice as thick as the PS4 Slim's, indicating a "pretty big jump in power consumption." Considering the PS4 Pro pulls in 310W of power, this is right on the money.
Read Also: PS4 Pro specs: 4.2 TFLOPs, Jaguar CPU, 310W power draw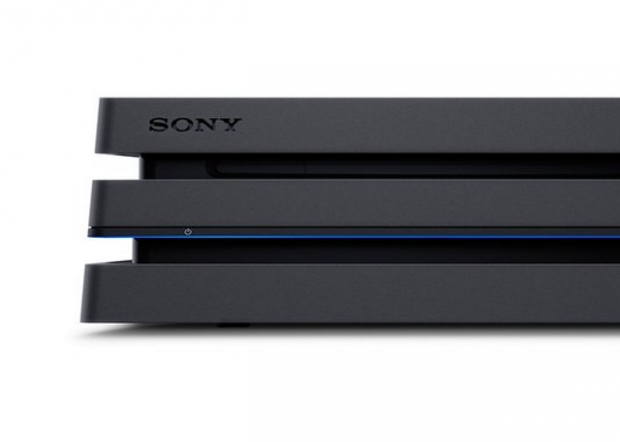 "PS4 Pro board is larger than the PS4 Slim, but it's not really that much different. We have all the same components, more power regulation, and a slightly larger die. So it's just a beefed up PlayStation 4," Heck said during the teardown video.
The PS4 Pro's onboard 4.2 TFLOPs GPU, which sits alongside an outdated--yet overclocked--Jaguar CPU in an APU form factor, sits below a Radeon RX 470 video card in terms of raw TFLOPs power.
Original PS4 Specs
CPU: 8 Jaguar Cores at 1.6GHz
GPU: AMD GCN, 18 CUs at 800MHz (equivalent to Radeon HD 7850)
Memory: 8 GB GDDR5, 176 GB/s
PS4 Pro Specs
CPU: 8 Jaguar Cores at 2.1GHz
GPU: 4.20 TFLOPs Polaris GPU
Memory: 8 GB GDDR5, 218 GB/s
PS4 Pro: What we know so far:
Double GPU power over existing PS4 models (roughly 2x AMD Radeon HD 7850)

AMD Polaris GPU support

14nm or 16nm FinFET APU likely

CPU with boosted clock rate

Higher memory bandwidth

No 4K UHD Blu-ray player

Launches November 10 for $399

4K resolution upscaling

HDR support

Higher frame rates, improved in-game performance across the board

Plays all existing PS4 games, but not every PS4 game will leverage the new hardware for improved performance

1TB hard drive
Sony's PlayStation 4 Pro console is now available for $399. Check below for a huge list of everything we know about the console so far, including specs and more.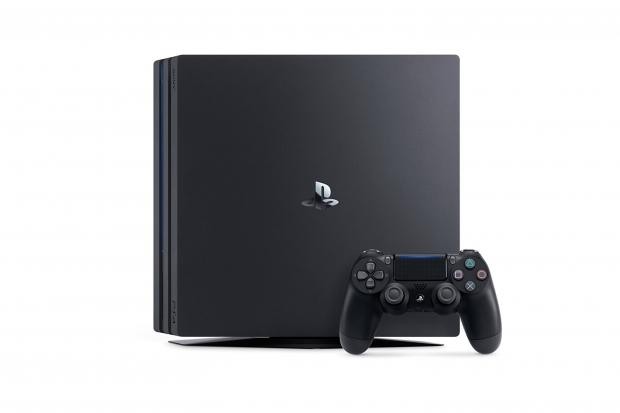 Read more about Sony's PS4 Pro:
Related Tags