Renowned movie director and Kojima's longtime friend Guillermo Del Toro tells Konami off once and for all, exclaiming "F*ck Konami" on his Twitter feed.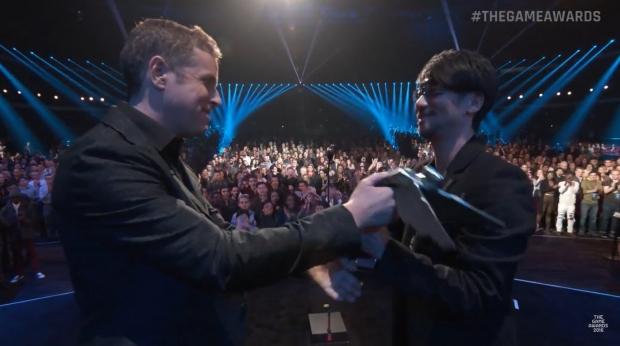 Last night at The Game Awards, Hideo Kojima, finally free of Konami's yoke, accepted the award on stage that Konami denied him a year ago. This inspired all kinds of feelings from Kojima, his friend Guillermo del Toro, and gamers everywhere, but most chiefly was ire at Konami for their treatment of Kojima.
In fact, Guillermo Del Toro, who was originally working alongside Hideo Kojima to make the cancelled Silent Hills, voiced what everyone was thinking: "F*ck Konami," he wrote on Twitter. "Konami cancelling SH after PT is one of the most moronic things I've ever witnessed."
Konami cancelling SH after PT is one of the most moronic things I've ever witnessed.

— Guillermo del Toro (@RealGDT) December 2, 2016
FUCK KONAMI https://t.co/YRl5uXQlO6

— Guillermo del Toro (@RealGDT) December 2, 2016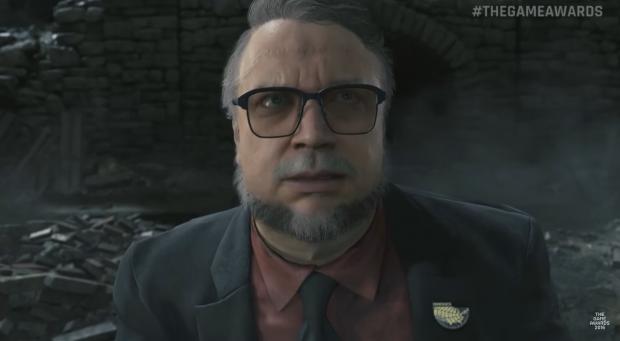 Back in the days when Silent Hills wasn't cancelled, Hideo Kojima and Guillermo Del Toro teamed up to make a truly horrifying experience that would revitalize the ailing video game horror genre. Konami abruptly pulled the plug, and Del Toro was the one to announce the cancellation:
"[Silent Hills] is not gonna happen and that breaks my greasy heart," Del Toro said. "In one instance, the company went down, and in the second, the completely unexpected happened, which was Kojima and Konami separating. It's kind of left me reeling."
Del Toro goes on to say that the cancellation made "no fucking sense" whatsoever:
"The thing with Kojima and Silent Hills is that I thought we would do a really remarkable game and really go for the jugular," Del Toro said in an interview with Bloody Disgusting.
"We were hoping to actually create some sort of panic with some of the devices we were talking about and it is really a shame that it's not happening. When you ask about how things operate, that makes no f**king sense at all that that game is not happening. Makes no f**king sense at all. That's the randomness that I was talking about."
When Konami cancelled Silent Hills and ostracized Metal Gear Solid creator Hideo Kojima from its ranks, gamers everywhere lambasted the out-of-touch publisher with a simple phrase: "FucKonami". We've chronicled the Konami vs Kojima debacle as it unfolded, with Kojima being "contractually forbidden" to discuss the breakup and even analyzing reports of Konami exploiting and even "imprisoning" employees.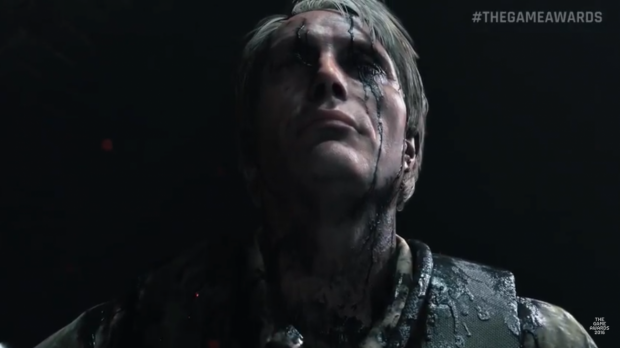 In any case, Hideo Kojima has founded a brand new development team called Kojima Productions and has signed up with Sony Interactive Entertainment to make a brand new PS4 timed exclusive called Death Stranding.
And boy does it look good.
Konami, on the other hand, affirms that it will continue with the Metal Gear Solid franchise and use the very engine that Kojima built--the Fox Engine--to power the games. Konami's first non-Kojima Metal Gear Solid game is called Metal Gear Survive, but it's not an epic sprawling stealth adventure, just a 4-player co-op game.
And boy does it look...average. This may be the future of Metal Gear Solid here on out...