Report: Konami exploits and "imprisons" employees
The face of Konami continues to evolve into a poisonous work environment for employees.

Published Mon, Aug 3 2015 9:15 AM CDT
|
Updated Tue, Nov 3 2020 12:04 PM CST
The public image of Japanese games publisher Konami continues to worsen as more news breaks on the company's controversial treatment of its own employees. Nikkei reports on the disdainful conditions that Konami employees are subject to on a regular basis, revealing things like invasive video monitoring and even reassigning key development talent to menial labor tasks.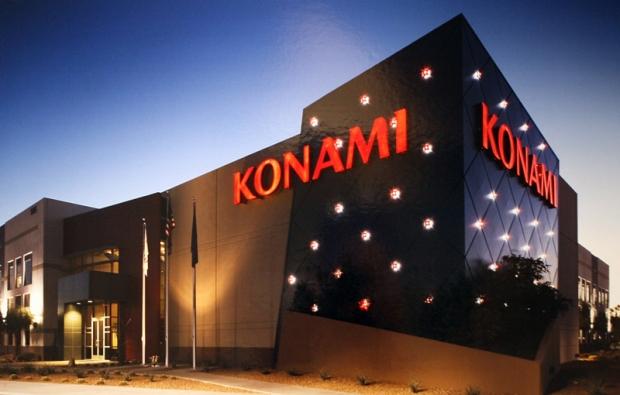 "Konami's internal culture sounds poisonous. For one, email with outsiders is done with a randomized email address changed regularly," freelance games localizer Thomas James said in a series of translations of the Nikkei article. "It does not stop with emails. Lunchtime leave is regulated with time cards. Those who exceed allotted time are outed within company."
"Employees deemed useless have been known to do assembly line work, security guard detail, cleanup at fitness clubs," James continues. "These are not nobodies being told to do this work either. Producers and other prominent creators have had this hoisted on them."
Konami even monitors all of its employee's social media presences in a very Big Brother fashion. A former employee had announced on Facebook that they were leaving the company and found a new position. All of the current employees who liked the post had their positions changed as a punishment. It wasn't just lower-level employees who were affected--everyone was penalized.
This dysfunctional structure has taken its toll on Konami's top talent. Back in March LovePlus' senior producer Akari Uchida and character designer Mino Taroleft Konami, and MGS creator Hideo Kojima was forced out due to Konami's new focus on mobile games.
The company's stringent ironclad policies aren't helped by the fact that Konami's founder and chairman Kagemasa Kozuki is a known recluse in public and private matters. Kozuki's reclusiveness makes internal corporate communication extremely complicated. The chairman refuses to provide statements and interviews with a number of publications, and even stays quite distant from other former Japanese industry peers like Nintendo and Sega.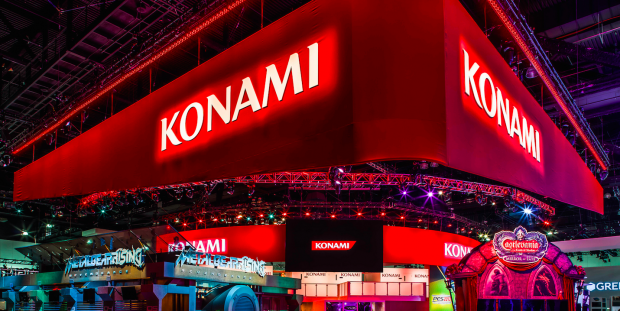 Nikkei also chronicles the reasons for Konami's recent shift away from console games to the mobile game sector. Back in 2010, Konami released Dragon Collection, a mobile game that only cost $1 million to develop, and soon it became a mega-hit for the company. That was the major turning point and ever since Kozuki has cut the budgets on bigger AAA games and ordered more smaller-budget mobile games in an effort to tap Japan's bustling mobile gaming industry.
Konami's new focus significantly coalesced with the controversial firing of Metal Gear Solid creator Hideo Kojima and the cancellation of his new game Silent Hills.
No longer interested in producing expensive multi-billion-yen AAA games, Konami dismantled Kojima Productions and absorbed the remainder, transforming the once-famous dev team into the nondescript "Number 8 Production Department". Kojima has been known to overspend to develop MGS games (yet another reason he was let go) and Nikkei reports that Metal Gear Solid V: The Phantom Pain alone cost Konami an estimated $80 million to develop.
Other games have been affected by this new focus; Nikkei reports that development on Tokimeki Memori and Suikoden has been put on the back burner. Also the new game in the hugely popular Momotaro Dentetsu series was ejected without warning due to revenue disagreements with its creator, Akira Sakuma. Luckily Nintendo swooped in to pick up Momotaro Dentetsu's licensing and plans for a release sometime in 2016.
Back in June Sakuma closed development of Momotaro Dentetsu, breaking its 27-year long streak. Sakuma blamed Konami's lack of communication for the decision, which was likely a direct result of the company's crushing policies. "I haven't had any contact from Konami whatsoever," Sakuma Tweeted. "This situation has been going on for a very long time. With that, I will officially end Momotaro Dentetsu. It has all been crushed by Konami's Ishikawa."
It'll be interesting to see how Konami responds to these scathing allegations, and what other anticipated games are shelved indefinitely thanks to this new renewed focus.
Related Tags