After a long, bitter battle, the Kojima vs. Konami struggle is finally over, and Metal Gear Solid creator has been freed from the shackles of Konami. While the gaming community has a general understanding of the Kojima-Konami controversy, we'll likely never get the whole story.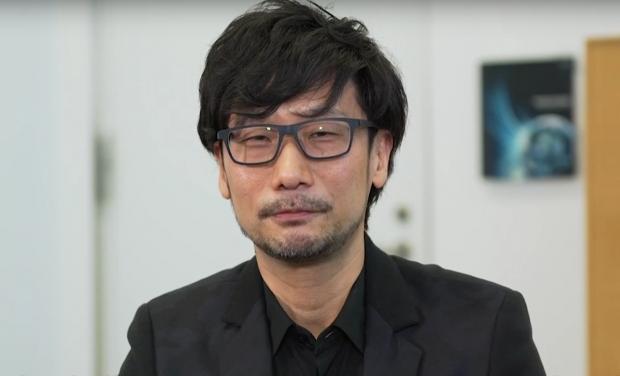 In a recent interview with The New Yorker, Hideo Kojima revealed that he's contractually obligated to not discuss the nitty-gritty details that led to the divorce. Kojima did attempt to break down the distinct cultural barrier surrounding Japanese business politics and shared some key inference on what it was like to work with Konami for nearly 30 years.
"When working in big companies, especially Japanese companies, every little thing has to be approved beforehand, and you need paperwork to do anything," Kojima said, revealing the strict, multi-faceted nature of Japanese business. "Now that I'm independent, I can do what I want with much more speed. I don't need to invest time in unnecessary presentations. I shoulder the risk."
Now that Kojima is at the helm of his own independent studio, the resurrected Kojima Productions, the MGS alum is free to make key business decisions and do things differently. He's also free to speak his mind, something he couldn't do under the Konami regime. "When I was in a company, my personal statements could be taken as the overall direction of the company. As such, I couldn't say just anything."
Kojima's time at Konami has taught him many lessons about the nature of the games industry, most notably in global sales. The dev says that Konami's management had a problem truly understanding the nature of global business, and didn't want to take risks anymore. This new focus culminated in the publisher's push towards low-cost mobile gaming, which created a very real problem for big-budget franchises like Metal Gear Solid.
"The only way to create high-end games is to target the global market. But to target the global market, the management behind the project needs to have a keen sense for what will work, and be willing to take risks. If you're only focussed on the profits immediately in front of you, the times will leave you behind," he said. "It becomes impossible to catch up again."
Since his official departure from Konami, the beloved industry superstar has been quite busy. Kojima resurrected his development studio that had been dissolved by Konami, and signed a deal with Sony to fill in for Konami as publisher of a new PlayStation 4 game. Kojima has also continued to grow the ranks of Kojima Productions, with key ex-Konami talent like renowned Japanese artist Yoji Shinkawa and games producer and designer Ken Imaizumi joining up. The dev also wants to rekindle his partnership with Guillermo Del Toro for a new project, so we could see a spiritual successor to Silent Hills after all.
Interestingly enough, Kojima originally planned to take a hiatus on games development following the split with Konami. At the advice of a "Hollywood friend", Kojima opted against the break, feeling truly inspired to create amazing games for the foreseeable future. "Hearing that affirmed to me that my role in this world is to keep on making big games for as long as I can," Kojima said. "That is the mission I've been given in life."