Introducing Ludens, the official mascot for Hideo Kojima's new Kojima Productions studio.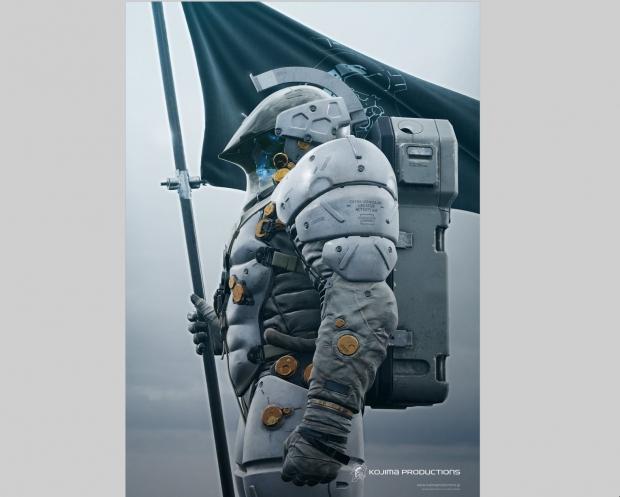 Hideo Kojima recently unveiled Ludens, the official icon for his newly resurrected games development studio Kojima Productions. Now that KojimaPro is free of Konami, it's important they establish an iconic symbol to rally behind. Ludens--which is Latin for "game"--is a rather striking and interesting figure, and could deliver some key details on Kojima's new "big and extremely edgy" timed PS4 exclusive.
Ludens wears what looks like an astronaut suit, which is actually called an "Extra-Vehicular Activity Creative Suit," topped with his distinctive futuristic knight helm that ensconces his trademark skull. Kojima teased a while back that Ludens holds an important secret for the upcoming game, which will actually be a trans-media experience told across video games and possibly anime. Ludens represents Kojima Pro's future: "We'll deliver THE NEW PLAY in THE NEW FUTURE with the cutting-edge equipment, technology, & the frontier spirit," Kojima said in a Tweet.
Kojima signed a publishing deal with Sony for the game, and while the game hasn't been unveiled yet, Kojima affirms that you'll like it if you enjoy The Division and Uncharted.
"We're thinking about everything all at once, including the plot, characters, and game systems. Since certain parts are fairly new, we cannot help but experiment", Kojima told Famitsu.
"While not to say that it's open-world, users who enjoy today's AAA games (The Division and Uncharted, etc.) will be able to easily enjoy it. When it is announced, you might think 'that's not that outstanding', but you'll understand when you see it and play it. The genre is action."
Sony is expected to reveal the game at their E3 2016 press event on June 13, and we'll be at the show to bring you all the latest news.