Metal Gear Survive announced, 4-player coop game
The new Metal Gear game has been announced, with Metal Gear Survive forming as a 4-player cooperative game in an alternate timeline.
Published
1 minute & 11 seconds read time
Gamescom 2016 - I didn't expect to see Konami announce a new game in its Metal Gear franchise so soon, but the company has announced Metal Gear Survive at Gamescom 2016, and it really doesn't look all that great.
Metal Gear Survive is detailed as a new "addition to the Metal Gear Solid 5 universe," with Survive being set in an alternate timeline to the concluding events of Metal Gear Solid 5: Ground Zeroes. In this alternate timeline, it seems as though the events of The Phantom Pain didn't go to plan. Konami adds that Metal Gear Survive is the survival of soldiers that previously worked at the Mother Base in Metal Gear Solid 5, and they must now band together against "massive threats".
There's 4-player cooperative play that Konami says "takes a divergent look at familiar Metal Gear themes and pursues a fresh spirit of exploration in unique gameplay mechanics," and there'll also be new weapons so that you can "combat charging creatures and lethal environments". As for the environments, we're told to expect "distorted desert landscapes full of massive half-formed structures, living biological threats, and the remains of a once strong military force". This happens after "unexplained wormholes forming in the sky".
Personally, the trailer didn't do much for me at all. It seems like an utter departure from the Metal Gear Solid franchise, and almost like a mod for some game that is set in the Metal Gear universe. What do you guys think?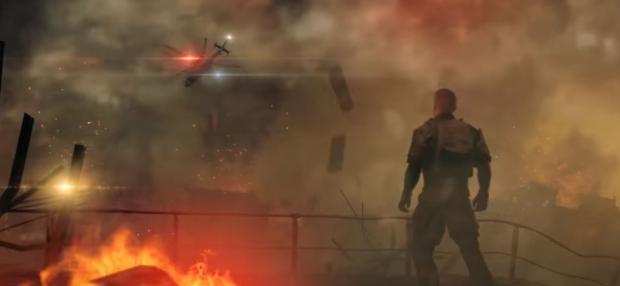 Related Tags