Sony recommends 60-inch 4K HDR TVs for PS4 Pro
Be prepared to smash your wallet to get the very best from Sony's new 4K-ready PS4 Pro.

Published Tue, Sep 13 2016 11:16 AM CDT
|
Updated Tue, Nov 3 2020 11:58 AM CST
Sony's new 4K-ready PS4 Pro may be a pretty impressive deal at only $399, but that's only half of the equation: to get the most out of the console, Sony wants you to annihilate your bank account with an expensive 60-inch+ 4K HDR UHDTV.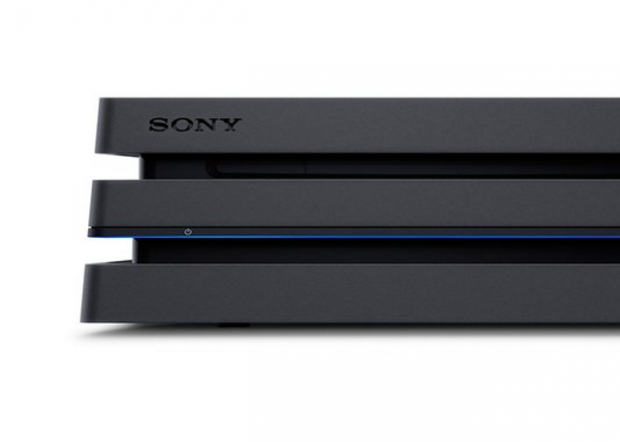 I've been quite vocal on the new PlayStation 4 Pro over the past week or so. I think it represents a tremendous value for what it does, leveraging a Polaris GPU at 4.20 TeraFLOPs to hit up to 1080p 60FPS native gaming and 4K 30FPS with HDR and tons of other graphics/environment settings to boot, all for just $399. But you won't hit the console's full potential unless you grab a 4K TV that's equipped with High Dynamic Range (HDR), and as you'd expect, these TVs are pretty expensive. In fact, Sony wants you to get a 4K HDR TV that's at least 60-inches, so a $399 purchase just turned into a $1,500+ purchase.
"Unofficially, the staff of PlayStation.Blog has observed good results in average living rooms with 4K TVs sized 60'' and up. If you're in the market for a new 4K TV for PS4 Pro, we strongly recommend selecting a model with HDR10 compatibility, which will enable increased image vividness and contrast in HDR10-enabled games and movies," Sony wrote on its official PS4 Pro FAQ.
Ideally, Sony would recommend its own lineup of 4K TVs, so I had a look at how much these sets costs. Surprise surprise, they're insanely expensive. Sony's 4K TVs don't come in 60-inch sizes, only 55-inch and 65-inch sizes, with the latter running at an insane $1,999 for 4K HDR support.
Sony's more expensive...but what about other brands? I found a 65-inch Samsung 4K HDR UHDTV for "just" $1,299.
This is just a sampling of what to expect when you're trying to maximize your return on Sony's new PS4 Pro console, at least on Sony's recommendations. Not too appealing, is it?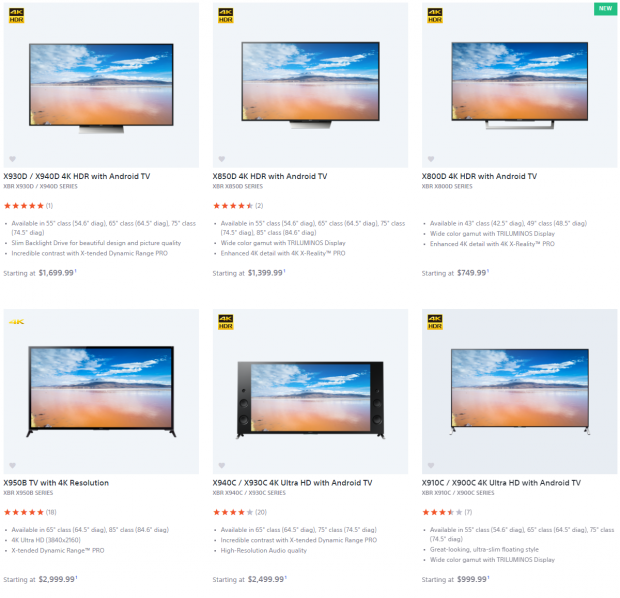 The disappointment goes even further since the PS4 Pro doesn't have a 4K UHD Blu-ray player--yes, really, Sony nixed it from the console and tried to say that more people are moving towards streaming than ever. That might be true for HD content, but most of the population doesn't have the insane bandwidth required for 4K content streaming, and if they do, they know that 4K UHD Blu-rays look a lot better than streamed 4K footage.
Read Also: Here's why Sony nixed PS4 Pro's 4K Blu-ray player
Not including a 4K UHD Blu-ray player is a deal-breaker for a lot of folks, who will embrace Microsoft's new $299 Xbox One S, which just so happens to be the cheapest 4K Blu-ray on the market that doubles as a games console that upscales 1080p games to 4K resolution. Without 4K Blu-rays, the PS4 Pro is a lot less future-proof than it should be.
Gamers now see through Sony's assurances and realize the new iterative cadence path means we'll get a new PlayStation console in a year or two that not only features a 4K UHD Blu-ray player, but also competes against Microsoft's new 4K "monster" Project Scorpio console. So the PS4 Pro is basically just another half-step console.
Sony is pretty much screaming at us that the console itself isn't future proof. The only future-proof tech is the 4K HDR UHDTV, which will carry over to the new PlayStation iteration that's likely powered by AMD's new enthusiast-grade Vega GPU architecture matched by AMD's new Zen CPU technology. So why would we even buy the PS4 Pro in the first place? Why not just wait until the next high-end PlayStation console comes out? I mean all the games are coming to regular PS4s anyway, so what's the rush? This is the fallacy of Sony's transparent "cycle", and I think a lot more gamers are starting to realize what's going on.
As a result of this new push to 4K, gamers aren't too happy, especially when there's no guarantee that the PS4 Pro will run always run games at 1080p 60FPS instead of pushing for 4K visuals.
Sure the PS4 Pro is absolutely capable of hitting native 1080p 60FPS, but developers have the final say in how their games are upgraded on the console.
Read Also: Here's every PS4 Pro upgraded game so far
Sony's PS4 Pro launches on November 10, 2016 for $399. Check below for everything we know about the console so far, including specs and more coverage:
PS4 Pro: What we know so far:
Double GPU power over existing PS4 models (roughly 2x AMD Radeon HD 7850)

AMD Polaris GPU support

16nm FinFET APU likely

CPU with boosted clock rate

Higher memory bandwidth

No 4K UHD Blu-ray player

Launches November 10 for $399

4K resolution upscaling

HDR support

Higher frame rates, improved in-game performance across the board

Plays all existing PS4 games, but not every PS4 game will leverage the new hardware for improved performance

1TB hard drive
Read more about Sony's PS4 Pro:
Related Tags