Nintendo NX manufacturing preparations are underway
Nintendo is about to pull the switch on the NX's manufacturing.

Published Wed, Jun 29 2016 10:05 AM CDT
|
Updated Tue, Nov 3 2020 11:59 AM CST
Nintendo has begun preparations for the manufacture new NX console ahead of its March 2017 launch.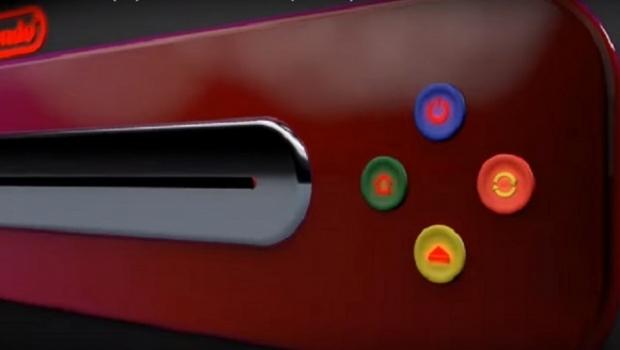 In the latest Nintendo Investor Relations meeting, company director Hirokazu Shinshi revealed that the company is about to flip the switch on the NX's manufacturing. Nintendo outsources the creation of its products like the new NX console to automated fabless manufacturing facilities in China, and the company is currently trying to pinpoint an exact amount of NX consoles that should be manufactured for its launch.
"Manufacturing automation has long been practiced in Japan, and is now done in China. While making the same product for a long time, the amount manufactured changes based on things like the Christmas season," Shinshi said during the meeting. "It's easy to automate unchanging production amounts, but it's difficult when they do change. We're thoroughly communicating with our partners to make adjustments. As for the #NX, manufacturing is being prepped. We're considering how much to automate."
Nintendo's Shigeru Miyamoto also revealed the exact reason why the NX skipped E3 2016 and why its been such a closely-guarded secret: they didn't want any copycats. "Normally we would've shown the #NX at #E3, but we didn't. We're worried about imitators if we release info too early."
Miyamoto further says that Nintendo is working on a "new idea" for the NX, and this mysterious idea is likely something we haven't seen in the video games industry thus far. So what exactly is Nintendo cooking up? Miyamoto finished off by confirming Nintendo wants to make a VR headset, and already has the "core technology" ready.
These are some pretty exciting times for Nintendo fans everywhere, and it looks like the Japanese gaming giant is ready for a huge comeback. Nintendo affirms that it will showcase and fully reveal the NX later this year, possibly at Gamescom in August or Tokyo Game Show in September.
The NX launches in March 2017, and be sure to check out our massive list of everything we know so far about the console.
Everything we know about the Nintendo NX so far:
Related Tags