NVIDIA should launch its next-gen Pascal GPUs with HBM2 in 2H 2016
NVIDIA should announce its next-gen Pascal-based video cards soon, available in the second half of this year.

Published Wed, Jan 20 2016 7:17 PM CST
|
Updated Tue, Nov 3 2020 12:01 PM CST
Now that HBM2 is beginning to flow into the market, thanks to Samsung making 4GB HBM2-based DRAM, NVIDIA is getting confident with Pascal - with the latest rumor stating that the company will unveil its next-gen GPUs in the first half of this year, with availability to follow in 2H 2016.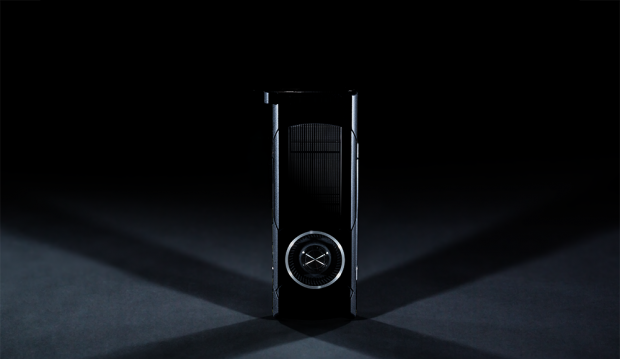 We know this will happen, where my sources tease that both AMD and NVIDIA will have next-gen GPUs prepared for June/July, but I've got a feeling NVIDIA will introduce a next-gen enthusiast GPU at their GPU Technology Conference in early April. NVIDIA is reportedly already playing around with the 16nm-based Pascal GPUs internally, but we should expect GDDR5X- and HBM2-powered offerings, with a GeForce GTX Titan X successor to be unveiled at GTC 2016. We might see the new Titan X with 16GB of HBM2, and possibly a professional-grade Tesla/Quadro GPU with 32GB of HBM2 teased, too.
As for the GP100, I don't think NVIDIA will unveil the GeForce GTX 980 Ti successor just yet as the GTX 980 Ti is still one of the best video cards you can buy. We should see a Titan X successor unveiled - powered by HBM2, followed by a successor to the GTX 980 - powered by GDDR5X. The HBM2-powered offerings will be able to pack 32GB of HBM2, and offer up to 1TB/sec of memory bandwidth, up from the 334GB/sec on the GeForce GTX 980 Ti and its GDDR5.
Then Team Red has its next-gen Polaris architecture around the corner, already showing off 14nm working with 1080p 60FPS at less than 84W power draw. AMD even teased us with the enthusiast version of Polaris at CES 2016. We're in for interesting times my friends, very exciting times indeed.
Related Tags