JEDEC official HBM2 spec will scale to 32GB, with bandwidth of 1TB/sec
The official HBM2 specification will see 32GB of VRAM on GPUs, 1TB/sec bandwidth.

Published Thu, Jan 14 2016 9:33 PM CST
|
Updated Tue, Nov 3 2020 12:02 PM CST
HBM2 is nearly here, with JEDEC releasing the official specification behind the fastest VRAM we've ever had on a video card, and this is incredibly exciting.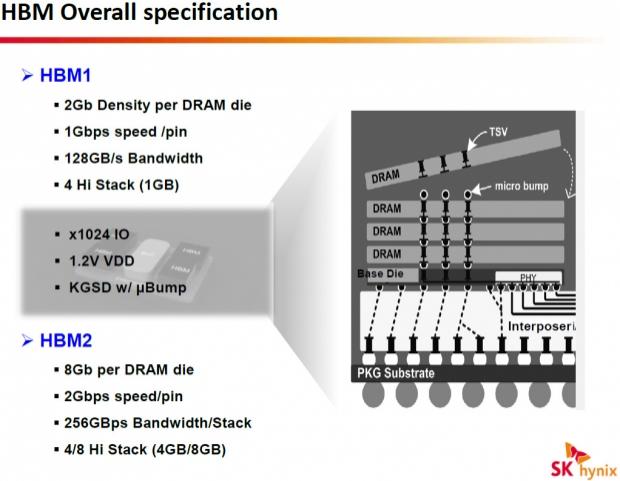 The official specification on HBM2 sees cards ramping up to 32GB, with up to 1TB/sec of memory bandwidth. This is a huge leap in the available VRAM over HBM1, which was limited to only 4GB on the Fiji-powered cards from AMD, including the super-small R9 Nano, Radeon R9 Fury and the R9 Fury X.
The power consumption of HBM2 will be lower than HBM1, with 8% saved over HBM1, on top of the 48% saved over GDDR5. The most important part of HBM is the amount of DRAM stacked, with HBM2 driving it up to 4/8 Hi Stacks (4/8GB) over the 4 Hi Stack of HBM1 (1GB total).
HBM2 will be found on AMD's next-gen Polaris architecture, as well as NVIDIA's upcoming Pascal architecture, which we should see NVIDIA showing off at their GPU Technology Conference in early April.
Related Tags