AMD has released some nifty documents which outline the architecture behind their upcoming Core i7 competitor, Bulldozer. The Bulldozer CPU architecture is one of the biggest things to come from AMD in the form of CPU technology in a long time and the slides below outline Zambezi for the Socket AM3+ platform. The AM3+ socket infrastructure adds quite a few new things and a few surprises along the way. Check out the below images for a bit of a tease of things to come from team RED.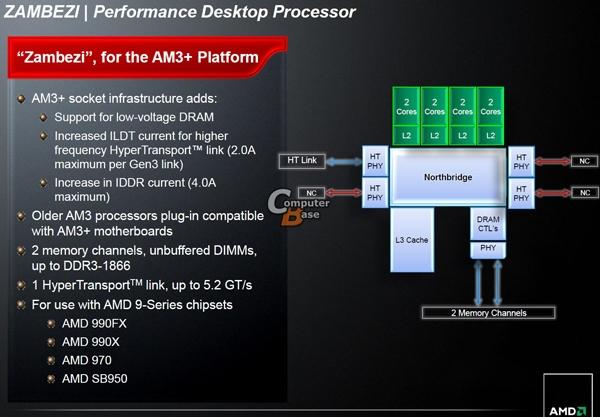 One of the surprising things is older AM3 processors are plug-in compatible with AM3+ motherboards, which would allow people to pick up a board in preparation for the new CPUs and then upgrade as they see fit. As well as the impressive 72-bit DDR3 memory channels which will see support for DDR3-1866. Bulldozer is quite power-efficient too, as it will increase clock speeds if there is spare TDP headroom and when there is not much workload on the CPU, it will disable un-used cores.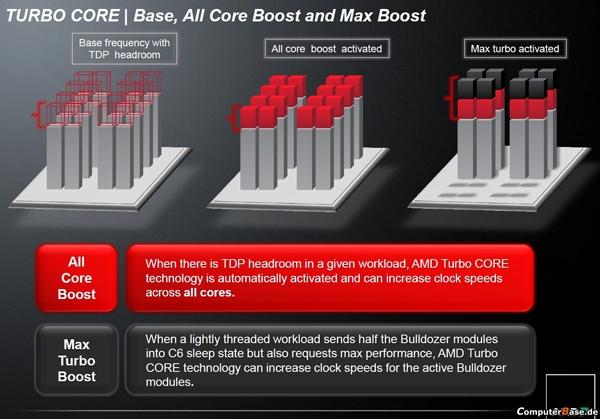 Very impressive, AMD. If it can keep up with Sandy Bridge-based Core i5/i7's, then we'll finally see some true competition in the CPU fight.
Continue reading: AMD Bulldozer, design details surface - team red kicks it up a notch or three (full post)