ASRock seem to be pumping out an astonishing number of feature packed motherboards these days, with most of them looking quite respectable indeed and select models even getting some additional support from Mr. Fatal1ty these days. Gone are the days when everyone was so fast to think ASRock was all about budget level 'dodgey' offerings any enthusiast wouldn't go near.
If you're not up to date on the type of quality assurance and attention to detail ASRock has peaked at these days, just check out the large batch of ASRock motherboard reviews here at TweakTown over the past few months. Our picky motherboard reviewing extraordinaire Shane generally finds they're leaps and bounds ahead compared to years past.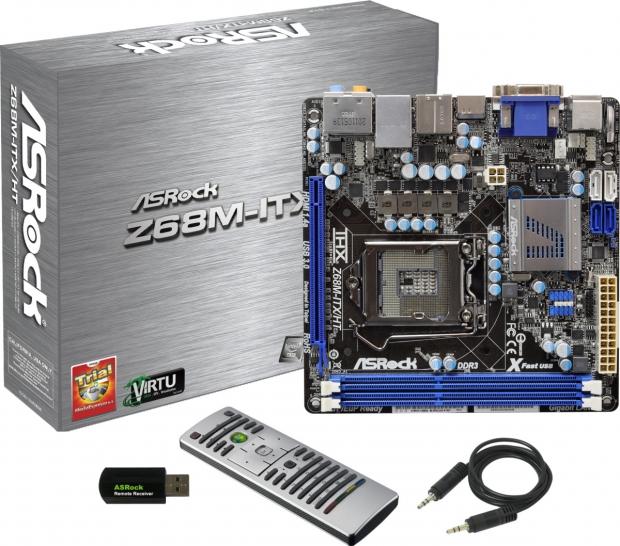 Having said that, ASRock has just dished up another very attractive board for those looking to build a compact high performance system or HTPC. Their new Z68M-ITX/HT was revealed to the world today which is a mini-ITX motherboard using the Intel Z68 chipset. As far as we're aware, only two other Z68 based mini-ITX offerings are currently on the market, both of which are from ZOTAC.
Continue reading: ASRock wedges Z68 into mini-ITX and adds some HTPC frills (full post)