TweakTown's Holiday Buyer's Guide 2015 - Gift Tips from the Editors
We've put together a buyer's guide consisting of the best products, so you don't have to pretend to be happy with another pair of socks this Christmas day.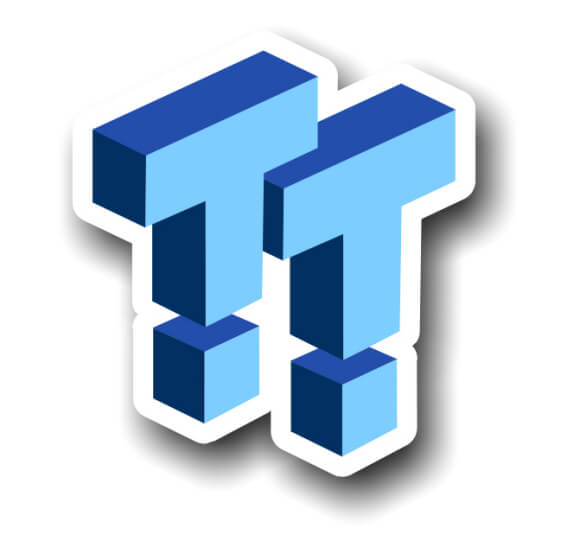 Published Dec 15, 2015 6:26 PM CST
|
Updated Tue, Nov 3 2020 6:59 PM CST
8 minute read time
Introduction & PC Upgrades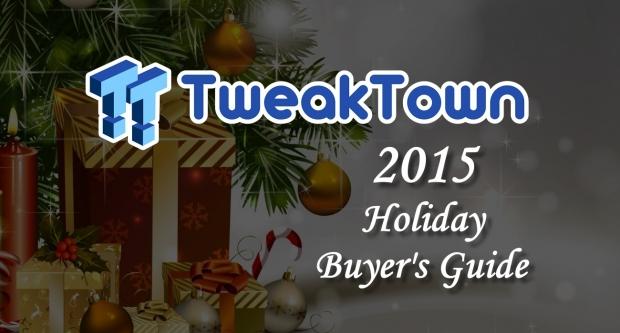 Here at TweakTown, we love to help. Be it from choosing the latest and greatest PC hardware and peripherals, through to reviews of the latest movies and video games, we go through it all to tell you if it's worth your money and time. But there's one thing that brings us all together - we like to sit on the bleeding edge of the latest and greatest and that sometimes make us hard to buy for.
We don't want to see your feigned smiley faces as you unwrap yet another pair of socks or a Dilbert coffee mug that wasn't even cool ten years ago. No, we want you to have a very Merry Christmas. So, welcome to the 2015 TweakTown Holiday Buyer's Guide. Feel free to "accidentally" bookmark the page, leave it open on the desktop for all to see, or go the unsubtle route by post links up on Facebook or leaving open catalogues or printouts strewn across the house. If they truly love you, they'll get the message. And just as the good book says there's more happiness in giving than receiving, your friends at TweakTown can sit back on December 25, content in the hope that at least one person was saved from another novelty gift you didn't ask for, nor want. You're welcome. Enjoy!
CPU: Intel Core i7 6700K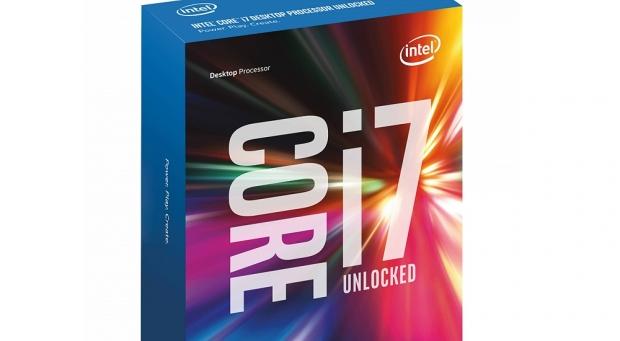 Intel's latest 6th Generation Core i7 6700K brings a new level of performance and features to the table this holiday season. The 6700K is possibly the fastest quad-core consumer processor ever produced, to top things off, Intel calls it their "Best processor ever". Pair the 6700K with a Z170 chipset motherboard for full overclocking support and the sky's the limit! Intel's Z170 chipset is equipped with the latest in cutting-edge connectivity, so you can toss in a few NVMe based SSDs to keep up with the processor. Intel's 6th generation 'Skylake' microarchitecture was also designed with Windows 10 in mind, so if you're looking for the latest in speed, overclocking and performance, then look no further than a system based on the 6700K. Read our full review here.
Cooler: Corsair Hydro H110i GTX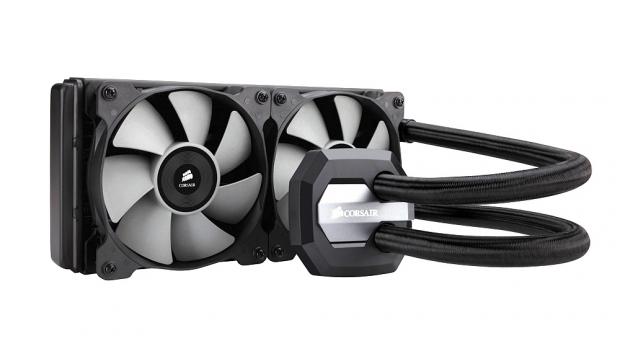 While there may be more affordable cooling solutions out there, it is hard to deny the supremacy of the new Corsair Hydro Series sealed loop coolers! We highly recommend at least the H100i GTX, but only if you do not have the room for the H110i GTX for the utmost in what can be done with CPU cooling at this time. With chart-topping performance and support from the CUE software, these AIOs are currently the best coolers offered and they embody all of the best in technology and features for cooling your CPU in today's market. Read our full review here.
Video Card: NVIDIA GeForce GTX 980 Ti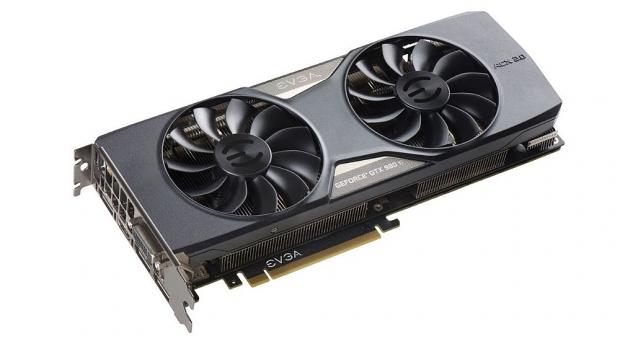 Let's face it; NVIDIA smashed it this year with the GTX 980 Ti. It offers Titan X level performance, and in some cases, better than Titan X level performance. It will power through every game out right now without a problem, and into 2016. We can't wait to see what NVIDIA has in store for us in 2016 with Pascal, HBM2 and 14nm! Read our full review here.
PC Upgrades Continued
Chassis: Thermaltake Core P5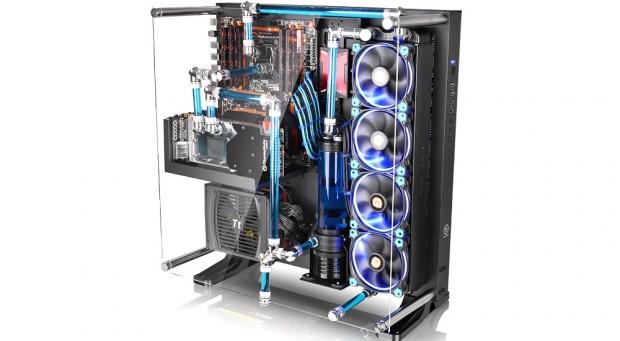 This standout chassis isn't the most conventional design by any means, but there's no better way to display all of your purchases than in this open air solution. It's affordable, modular and can house a ton of gear and still look simply beautiful when completed. Even if you are worried about pets getting into it, with wall mounting capabilities, it offers a solution to every query in this design. Read our full review here.
Memory: G.Skill Ripjaws V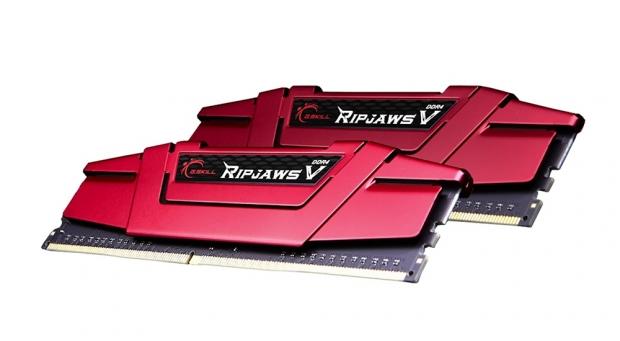 A longtime favourite of ours, G.Skill delivered our best kit of dual-channel DDR4. While we love the look and performance offered in the Trident Z set, it was the Ripjaws V that won us over for best kit for the money. Offered in multiple colour options, they're seriously affordable compared to other kits with the same speed and capacity and as a nice bonus offered the most headroom to overclock.
Mouse: Thermaltake Ventus X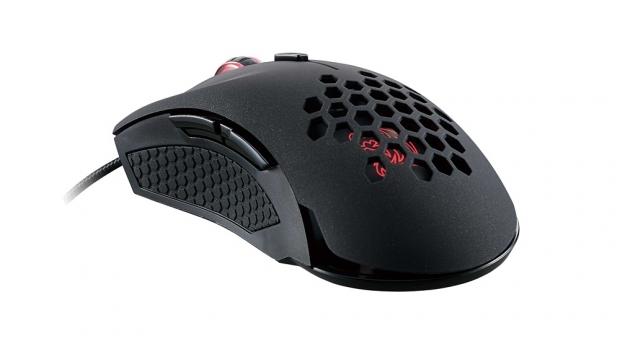 With mice, we realize that 'feel' is a lot of this category, and for us, while we go through quite a few mice, this year we have found ourselves with only one mouse that keeps being used over the long term - the Thermaltake Ventus X. Affordability is a huge factor and for less than $50, this mouse is hard to beat. You never lose your grip; it's smooth as it glides and offers a very usable form with buttons placed just right. It may not be a leader in features, but all things considered, whether gaming or trying to be productive the Thermaltake Ventus X fits the bill. Read our full review here.
Keyboard: G.Skill Ripjaws KM 780 RGB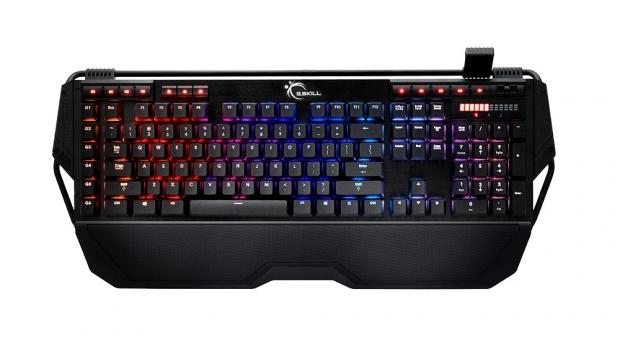 When it comes to keyboards, you have to realize we are going to recommend a mechanical keyboard right out of the gate. As we searched through the list, we found ourselves coming back to the G.Skill Ripjaws KM 780 RGB mechanical gaming keyboard. Offering all of the latest in features and software capability, the KM 780 stands out from all the rest with plenty of extra goodies with LED options, macros and profiles to keep even the pickiest gamers satisfied. Read our full review here.
Gaming Headset: Kingston HyperX Cloud II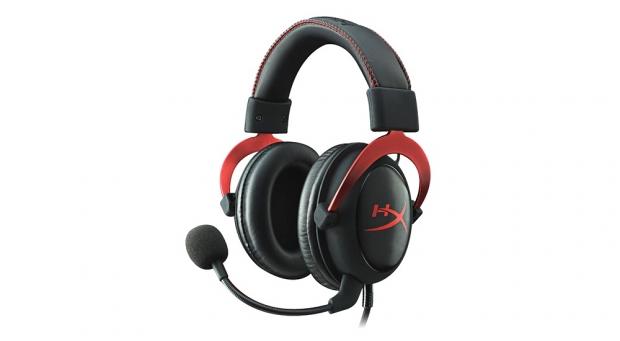 There's simply nothing even close to the Cloud II performance, comfort and accessories for the price that Kingston HyperX is asking for the Cloud II headset. Providing suitable performance for computer games, music and movies, the Cloud II offers a well-rounded package suitable for almost any gamer. Read our full review here.
Storage and Networking
SSD: Intel 400GB 750 Series NVMe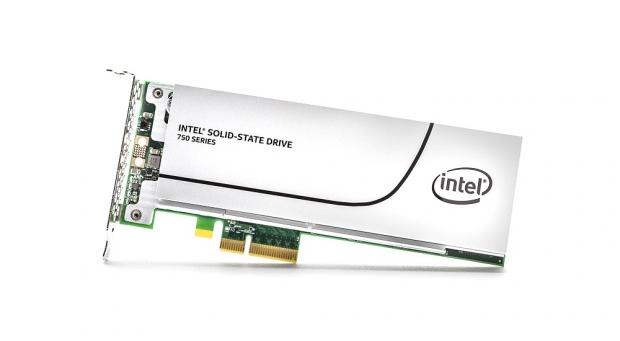 Looking to supercharge your build? Intel's 400GB 750 Series Add-In-Card SSD will speed your data flow along at up to 5x that of a standard SATA-based SSD. Games will load in a flash, applications will respond better, transfers of large files will happen at supersonic speeds, and overall your PC will have new life breathed into it. The 400GB 750 Series is supremely compatible with Z97 and X99 and priced low enough that you can afford it without taking out a second mortgage. We recommend the 750 Series over Samsung's 950 Series for Z97 and X99 builds. Be sure to install the drive on a GPT partition and use Intel's proprietary NVMe driver for best results. Read our full review here.
USB Drive: Patriot Rage 2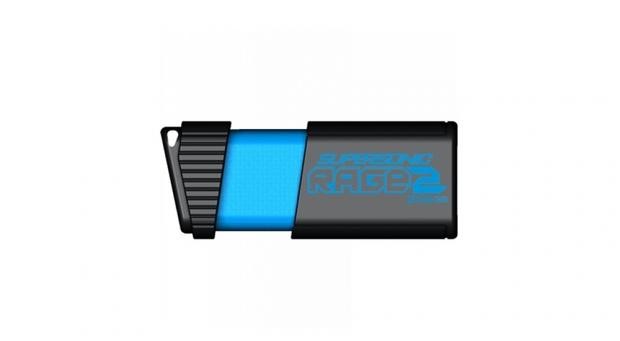 Starting off our buying guide with the simplest of solutions, we have the affordable yet very quick Patriot Rage 2. This drive shocked me when I reviewed it at the beginning of the year with its performance reaching over 400 MB/s read and 300 MB/s write. Pricing too has come down since, and you can now find this drive anywhere from $129.99 to $169.99 for the 256GB capacity depending where you shop. Read our full review here.
Portable Storage: Samsung Portable SSD T1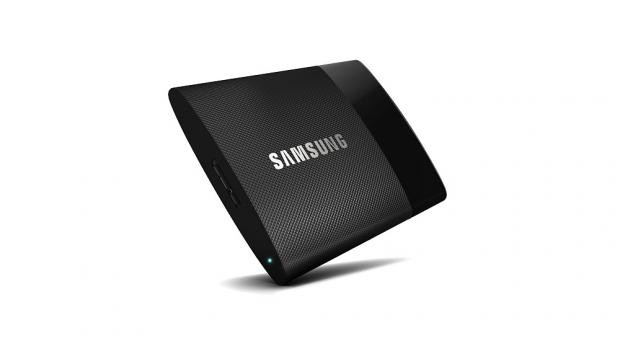 With NAND starting to touch that elusive 50 cents per GB mark, portable SSDs have caught on in the last year. The Samsung Portable SSD T1 was mighty impressive with its small form factor and 1TB capacity, performance was quite good with this solution as well hovering around the 350 MB/s mark for both read and write. Pricing on the 1TB model we reviewed has come down quite a bit over the last few months, with this drive now sitting around $369.99. Read our full review here.
Consumer NAS: Seagate Personal Cloud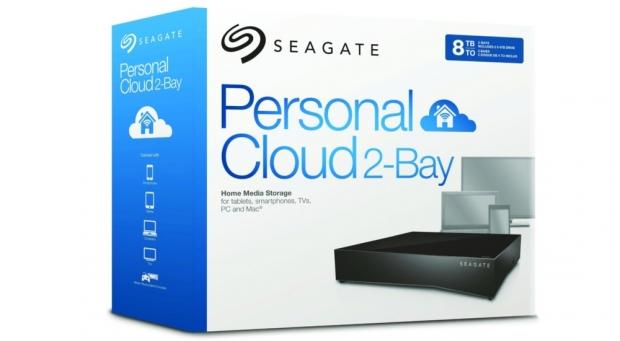 There are typically three things I look for when reviewing consumer NAS appliances. The first is looks; does it flow with or go well on a desktop and does it blend in. The second is the interface where we should have a clean cut interface that's easy to navigate and use. The third is performance; the NAS must be able to support simple file storage, streaming of movies and photos and as a bonus multiple platforms. The Seagate Personal Cloud has all of these features and offers solid capacity options with 3, 4 and 5TB single driver solutions along with 6 and 8TB dual bay options. Read our full review here.
Router: TP-LINK Archer C3200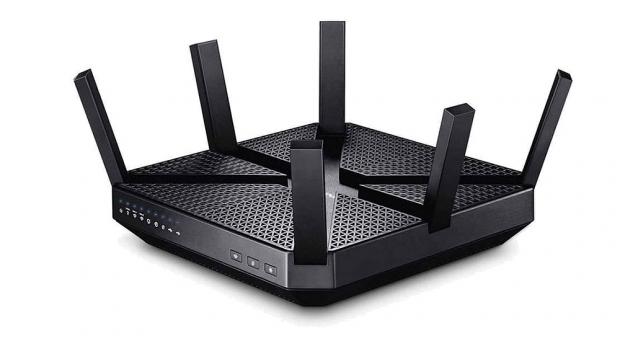 I've seen a solid amount of router come through in the past year, and none stood out to me like the TP-LINK Archer C3200. While we did see the D-Link Ultra 890L with its rather exciting design, I was even more impressed that TP-Link chose to keep their AC3200 solution small, smaller than any other vendor. This router packs in two 5GHz bands that operate at 1.3Gbps while the single 2.4GHz band is capable of 600Mbps, and as I have said in many articles, these tri-band solutions are the way forward, if not for the fact that we as consumers have many legacy devices that we enjoy using over Wi-Fi. With current standard dual-band solutions, that's just not possible without bringing the rest of the wireless network to a crawl. The user interface is simple and the price has also come down since my review, which you can read here.
Electronics and Games
Wearable: Fitbit Surge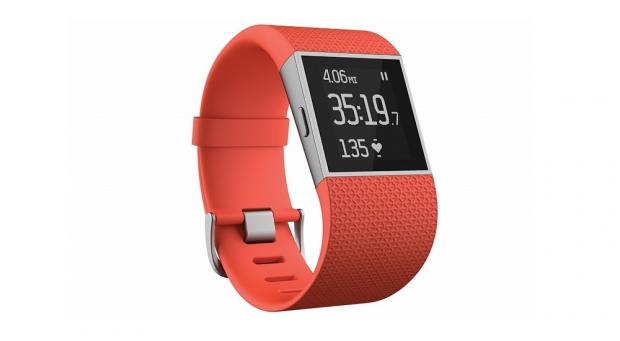 There's no better way I can think of to get rid of a Santa-sized belly than to join the Fitbit club as your new year's resolution. Spend a few hours with the company's hero product, the Fitbit Surge and you'll be hooked to achieve your fitness goals like never before. Offering a range of excellent features including onboard GPS, Bluetooth notifications, industry-leading pulse and activity tracking all accessed through an advanced, yet accessible apps for Android, iOS and Windows, the Fitbit Surge stands tall above the increasingly busy fitness wearable pack.
Display / TV: LG 65EG9600 65-inch 4K Curved OLED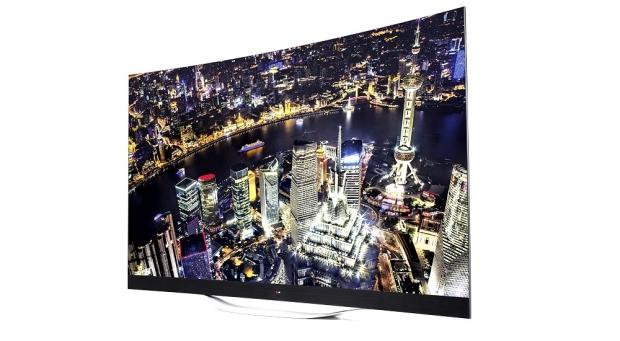 This is the TV to buy, period. With mind-blowing colors and black levels mixed with 4K content means this TV is a force to be reckoned with. 4K gaming is also great, but watching your favorite movies on LG's 4K curved OLED is absolutely awesome. Put this in your Xmas stocking! Read our full review here.
Portable Bluetooth Speaker: Creative Sound Blaster Roar 2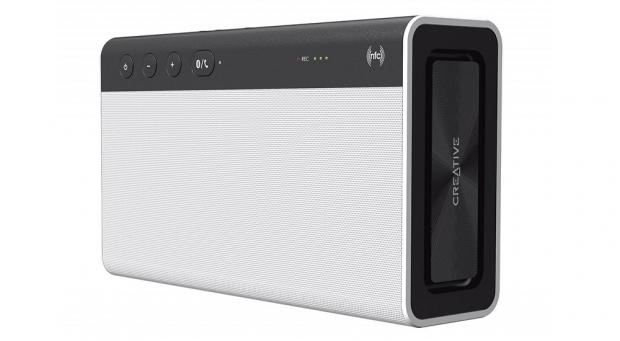 While not suited to trek the rugged alpine slopes as seen with some other models, the Sound Blaster Roar 2 has become my personal speaker of choice. It's solid, comes with a ton of features at an acceptable price and offers that extra bass kick that most competitors cannot. Read our full review here.
Gaming Console: Sony PlayStation 4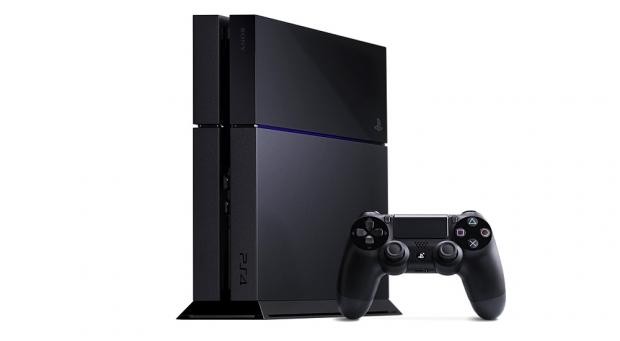 If you're still yet to move to the next generation of consoles, then it really is hard to look past the PlayStation 4. Sony has had a lean year in terms of first party releases, but their 2016 lineup is looking solid to say the least ('Uncharted 4', 'The Last Guardian' and 'Horizons' amongst others) not to mention a stellar catalogue of products already on the market make it the one to get if you're ready to make the leap to next generation platforms. Also, consider spruiking for PlayStation Plus, which gives you free new games every month for a small fee, along with cloud saving and online play functionality.
PC Game: Fallout 4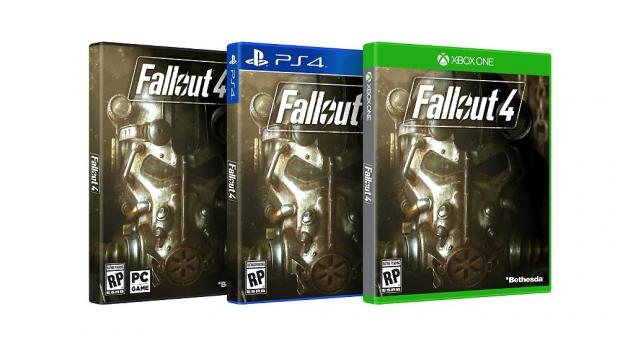 If you only buy one game this year, make sure it's Fallout 4. Bethesda's new post-apocalyptic adventure is a juggernaut in terms of content and replayability, offering hundreds upon hundreds of hours of FPS and RPG action. Pushing the franchise to new heights with massive overhauls in every department, players can fully customize and mod up their weapons and armor, craft settlements and bases, and deck out their characters with a massive PERK system. Due to quick mod support and improved frame rates, the PC version of Fallout 4 is definitely the one to get. Check out our official guide to see how the PC console commands can spice up your experience.
Console Game: Rare Replay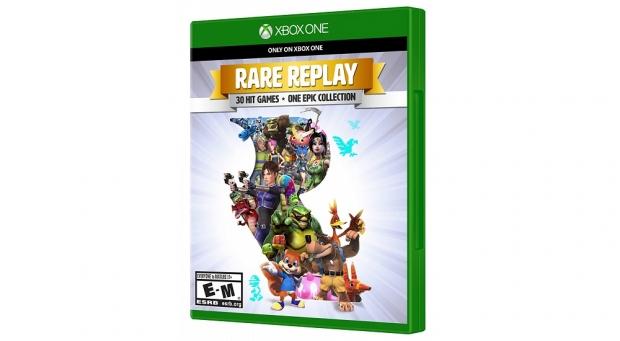 If you've picked up the Xbox One already (or plan to do so), it's hard to look past Rare Replay, a collection of 30 games including some of the biggest titles from the past two decades. Rare is a developer known for quality, and this catalogue of their history will have you either walking down memory lane or discovering just why so many of their games are discussed today and why so many fans are hanging out for something new from the UK outfit. Whichever way you cut it, 30 games for a discounted retail price is a bargain. Read our full review here.
PRICING: You can find products similar to this one for sale below.

United States: Find other tech and computer products like this over at Amazon.com

United Kingdom: Find other tech and computer products like this over at Amazon.co.uk

Australia: Find other tech and computer products like this over at Amazon.com.au

Canada: Find other tech and computer products like this over at Amazon.ca

Deutschland: Finde andere Technik- und Computerprodukte wie dieses auf Amazon.de
We openly invite the companies who provide us with review samples / who are mentioned or discussed to express their opinion. If any company representative wishes to respond, we will publish the response here. Please contact us if you wish to respond.