Kingston HyperX Cloud II Pro Gaming Headset Review
Bringing the high-end gaming spectrum to the mainstream market, the HyperX Cloud II will make your wallet tremble, but it will all be worth it in the end.
Published Mon, Feb 23 2015 9:13 PM CST
|
Updated Tue, Nov 3 2020 6:59 PM CST
Introduction, Specifications, Pricing & Availability
It's the age-old argument and trade-off, do you spend the extra coin on an audiophile-brand set of headphones from someone like Sennheiser or Audio Technica and buy a clip-on or desk microphone, or do you go for the all-in-one package from someone like CM Storm, Razer or Tt eSPORTS?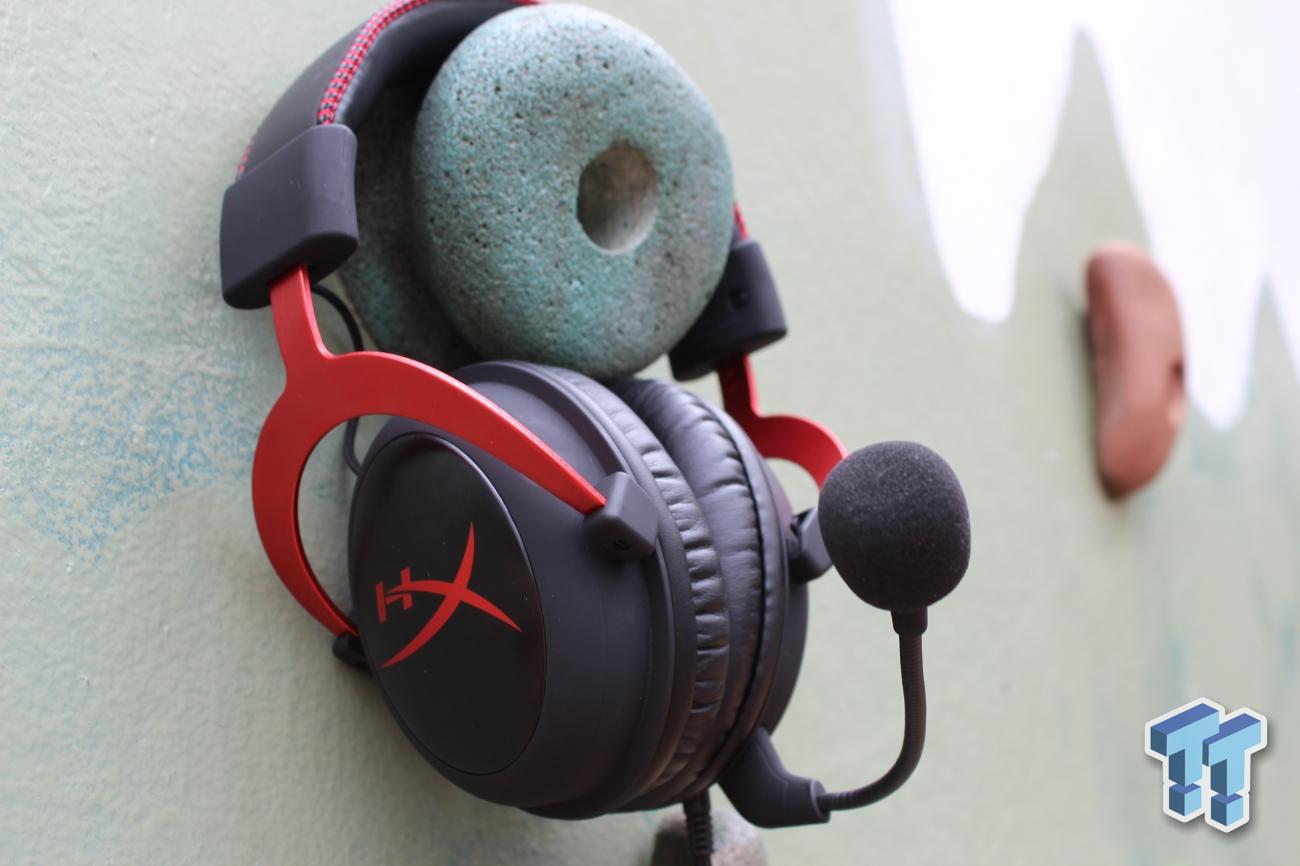 Kingston is trying to roll both packages into one with its second Cloud series release - the HyperX Cloud II. At first your wallet might tremble at the $100 price tag (if you're used to buying the often-capped-at-$80 gaming brands), but in the end when the dust settles and your character is the one still standing, it'll all be worth it.
I've been using the Tt eSPORTS Shock 3D 7.1 and Dracco Captain, alongside the CM Storm Ceres 500 recently. All three of these headsets sit between $50 - $80 and although $20 extra on the price-tag for a Cloud II might not seem like too much, this headset is located within a different league altogether.
Read on for more discussion, specifications and testing. Don't get me wrong, I wouldn't pass up a $300 pair of AKG headphones for this product, but it's going to give you an audiophile experience much closer than any other headset I've tried to date at a more reasonable price.
Specifications
With the options to use either a standard 3.5mm connection for 2.0 stereo sound, or to plug into a USB 7.1 surround sound card and volume control device, the Cloud II headset offers you "pure Hi Fi 53mm drivers" pushing out a frequency response of 15Hz-25,000 Hz and a nominal impedance of 60 O per system.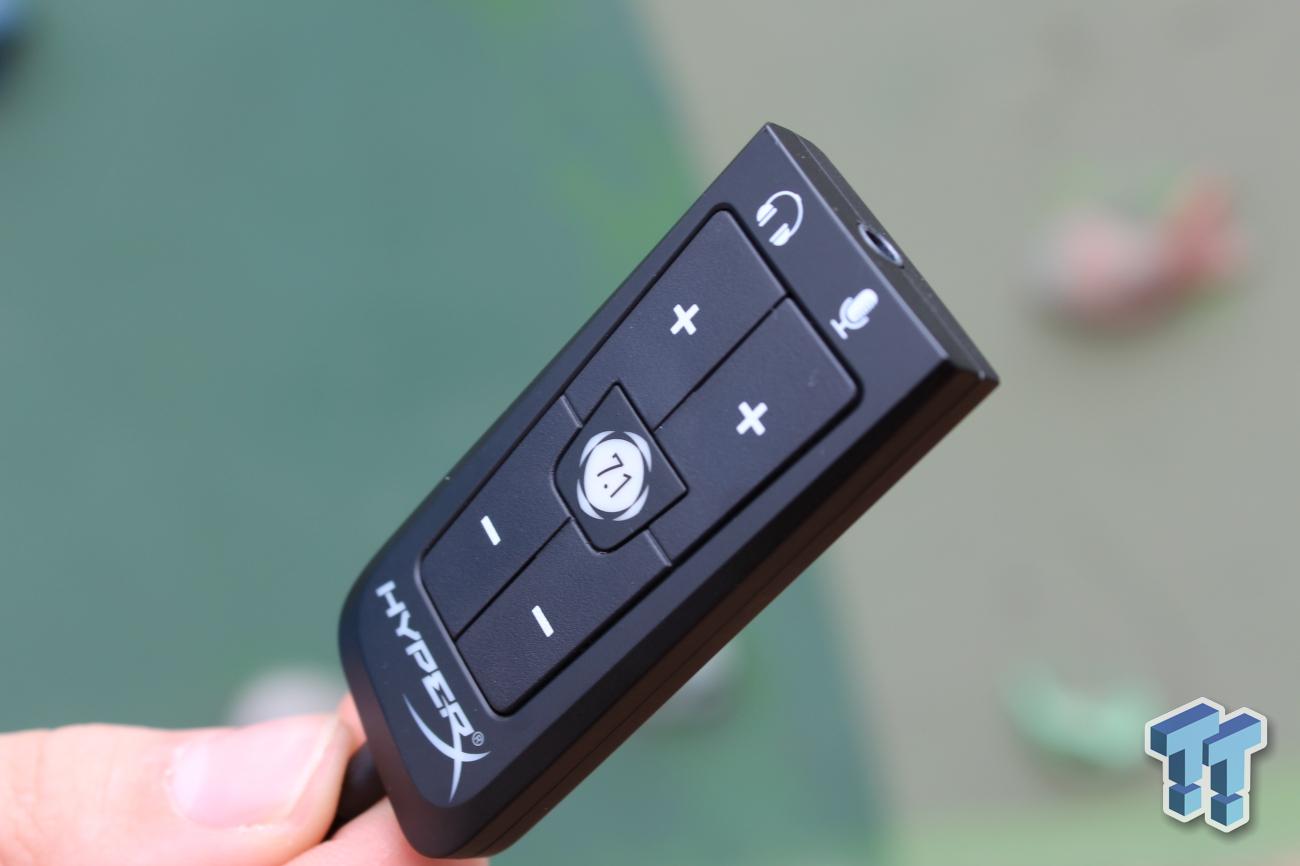 Weighing in at 12.7 ounces (260 grams) total, it's not the lightest offering on the market, but that is certainly made up for with the plush ear cups coupled with an extremely soft synthetic leather headband. As far as the ear-cups are concerned, there are two main options - these include a synthetic leather option or your more traditional cloth covering.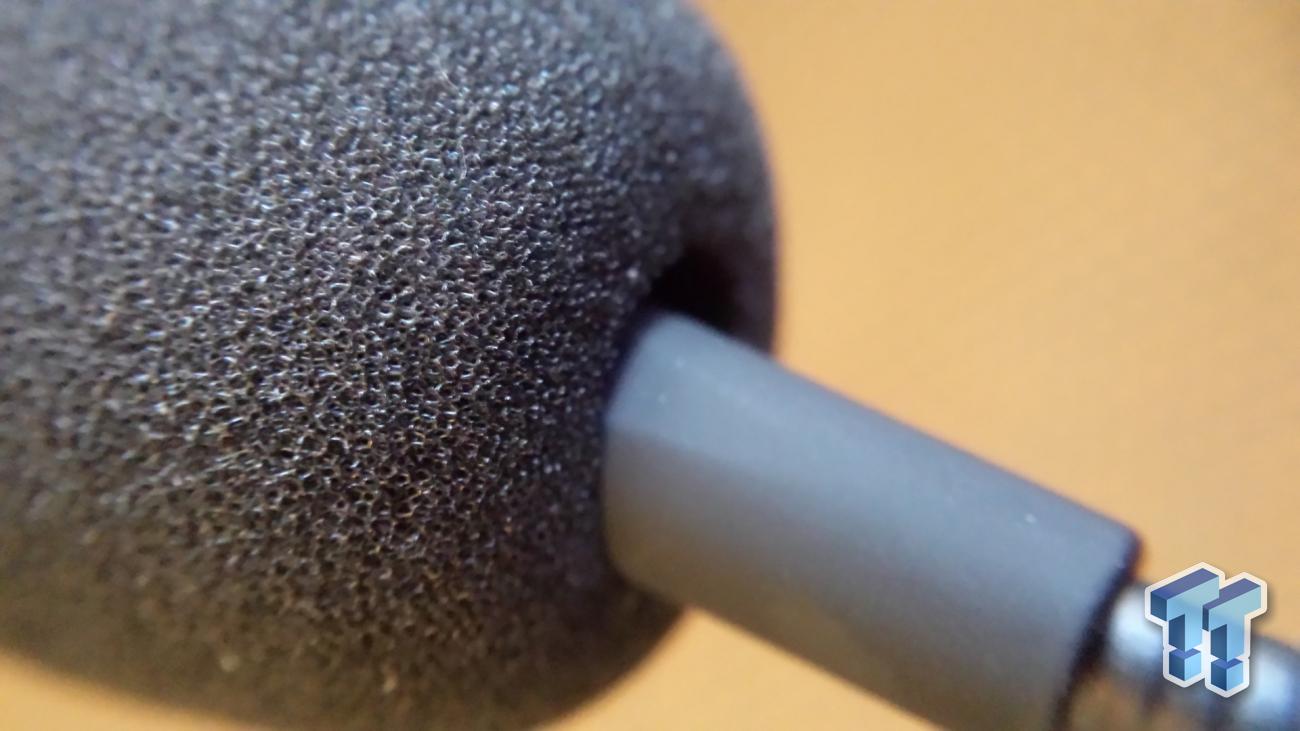 The detachable microphone has its own frequency response of 50-18,000 Hz and nominal impedance of =2.2 kO, all run through the 3.5mm jack connection to the headset structure.
The USB sound card option provides users with virtual surround sound, separate audio and microphone volume adjustments and the ability to toggle its surround-sound features on and off through the press of one button. This control box contains a 2m braided cable, alongside the 1m on offer connected directly to the headset itself.
Pricing & Availability
The Cloud II headset comes in as a high-end pricing alternative for 'gaming class' peripherals, but much lower than most 'audiophile' headsets - sitting it in a weird limbo of brands, pricing and classification. We found it listed on Amazon at the time of writing for a touch under $100.
What's in the box?
Featuring a myriad of different inclusions like the interchangeable ear-cups, a dual-3.5mm adaptor, the detachable microphone and an extremely handy carry pouch, Kingston has certainly ensured that this product comes with the full package of options.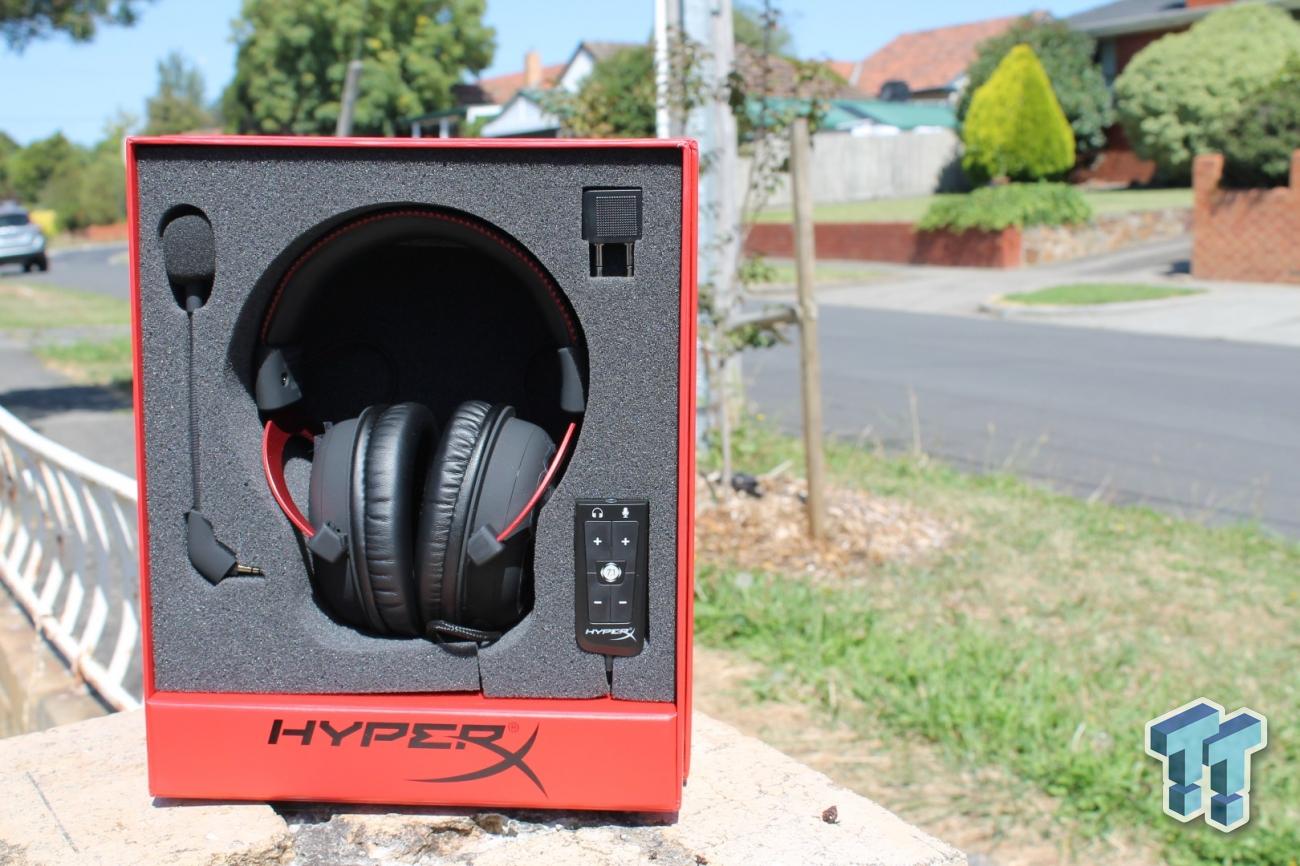 Although still fairly new, it's almost mandatory in my eyes that peripherals of today come with a carry pouch. There's nothing more handy than being able to easily store your precious gaming weapons when travelling to a LAN party, attending a gaming event or simply visiting a friend's house.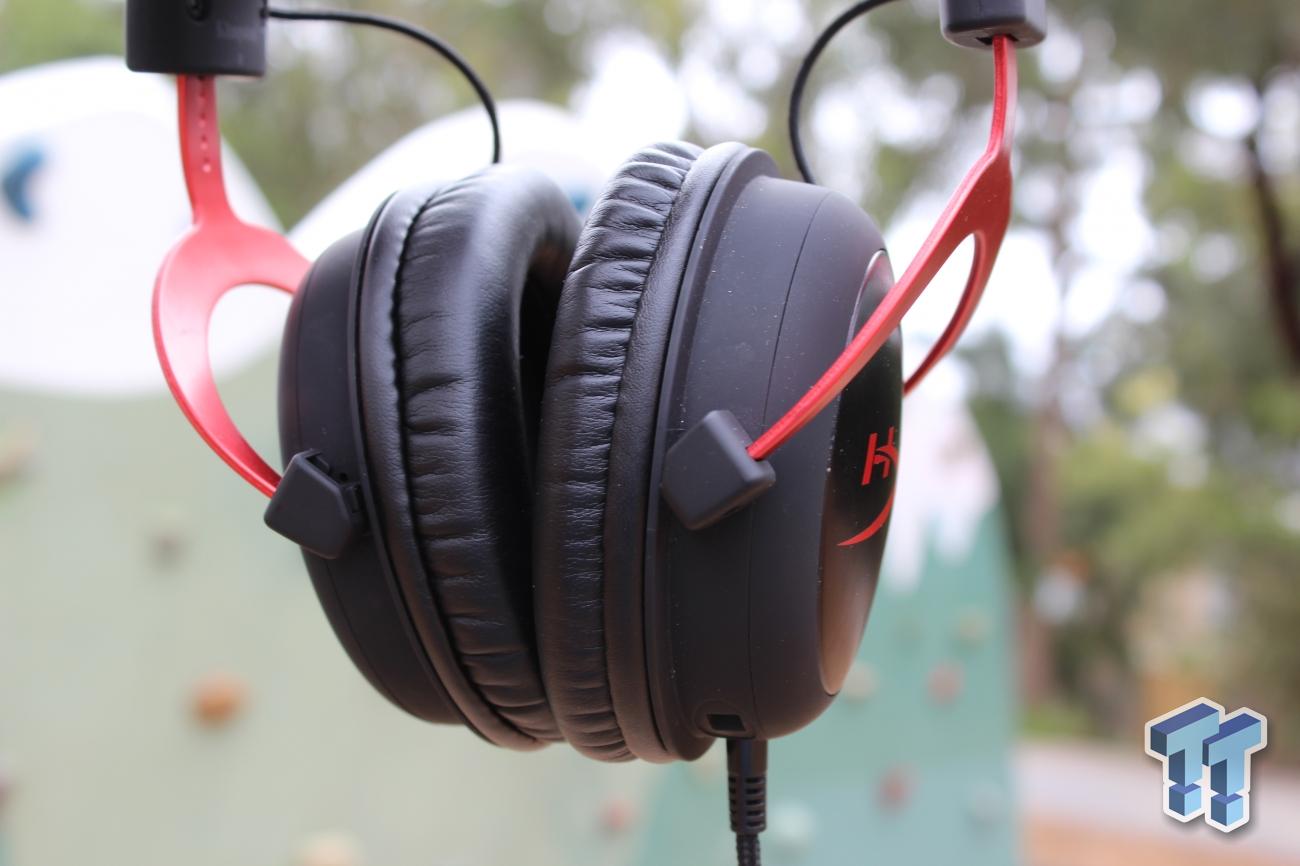 The cloth ear cups are a cool inclusion. Preferred by many different users, cloth ear cups are well-known for handling sweat much better, alongside having the possibility for a more 'open-ear' design. However, the sweat will just soak into the cloth and foam, meaning a regular wash is recommended.
Arguably synthetic leather give you a much nicer feel and cup your ears more effectively, however, some users still rather the cloth inclusions when gaming.
PRICING: You can find the Kingston HyperX Cloud II Gaming Headset for PC/PS4/Mobile for sale below. The prices listed are valid at the time of writing but can change at any time. Click the link to see the very latest pricing for the best deal.
United States: The Kingston HyperX Cloud II Gaming Headset for PC/PS4/Mobile retails for $97.29 at Amazon.
Canada: The Kingston HyperX Cloud II Gaming Headset for PC/PS4/Mobile retails for CDN$204.08 at Amazon Canada.
A Closer Look & How They Feel
Let's dig deeper
This headset certainly provides a much better listening experience when compared to the three gaming headsets I have been using (mentioned previously), alongside the Razer Adaro Stereos headphone offering. Besides never creating discomfort on my ears, even during 4-hour Dota 2 sessions, my background Spotify music and in-game sounds were crisp, clear and concise.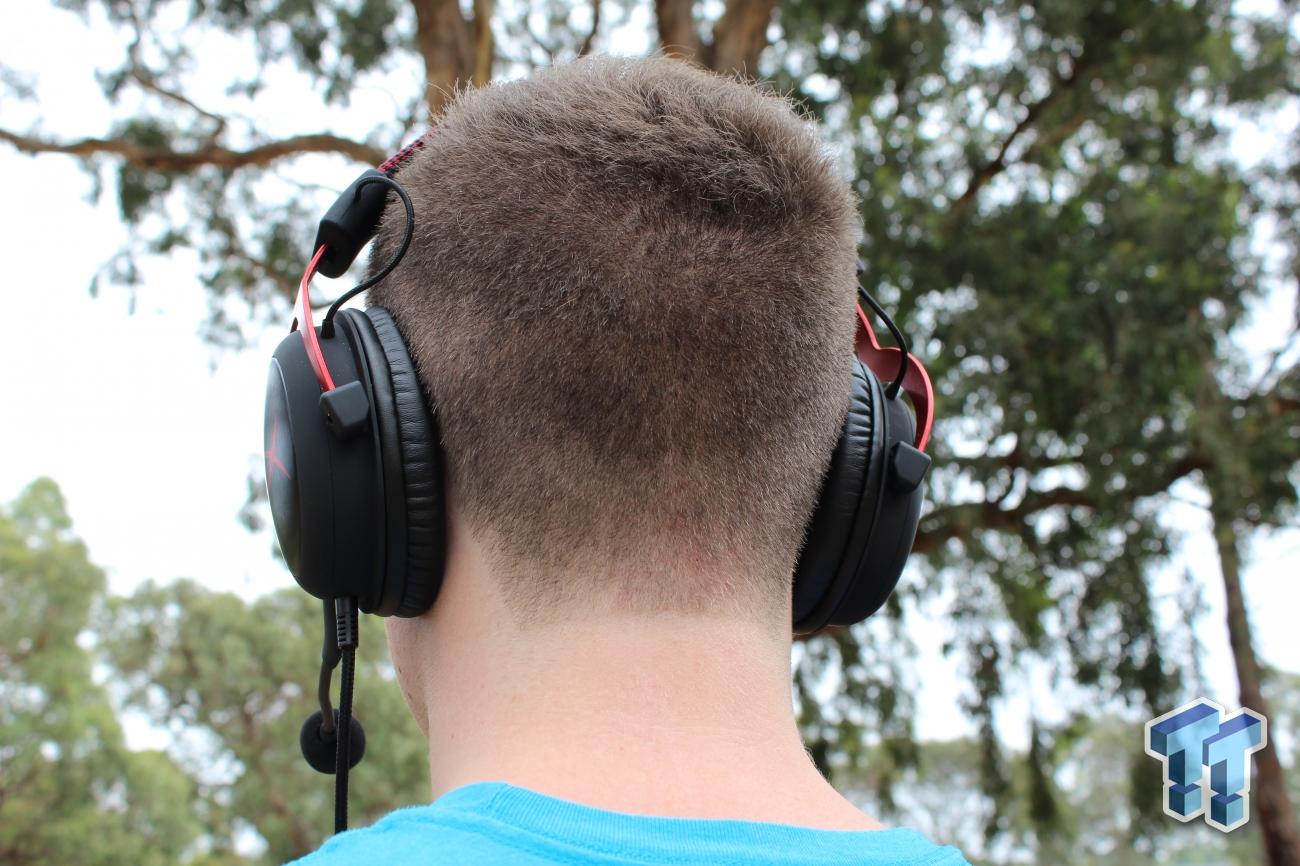 There's a special feeling that you get when you put on plush synthetic headsets like the Cloud II. Not only does it cup your head brilliantly, but it's super comfortable and you can feel the difference immediately. Don't get me wrong, the Tt eSPORTS Shock 3D 7.1 also has some fairly nice ear-cups, but they certainly aren't Sennheiser or HyperX-like in their experience.
A explained previously, this headset is a little on the heavy side due to the metal framing - however, it's not going to feel bad on your head whatsoever. There is something to be said for people with smaller heads - as the ear-cups are quite large, children and otherwise smaller-sized people should look somewhere else.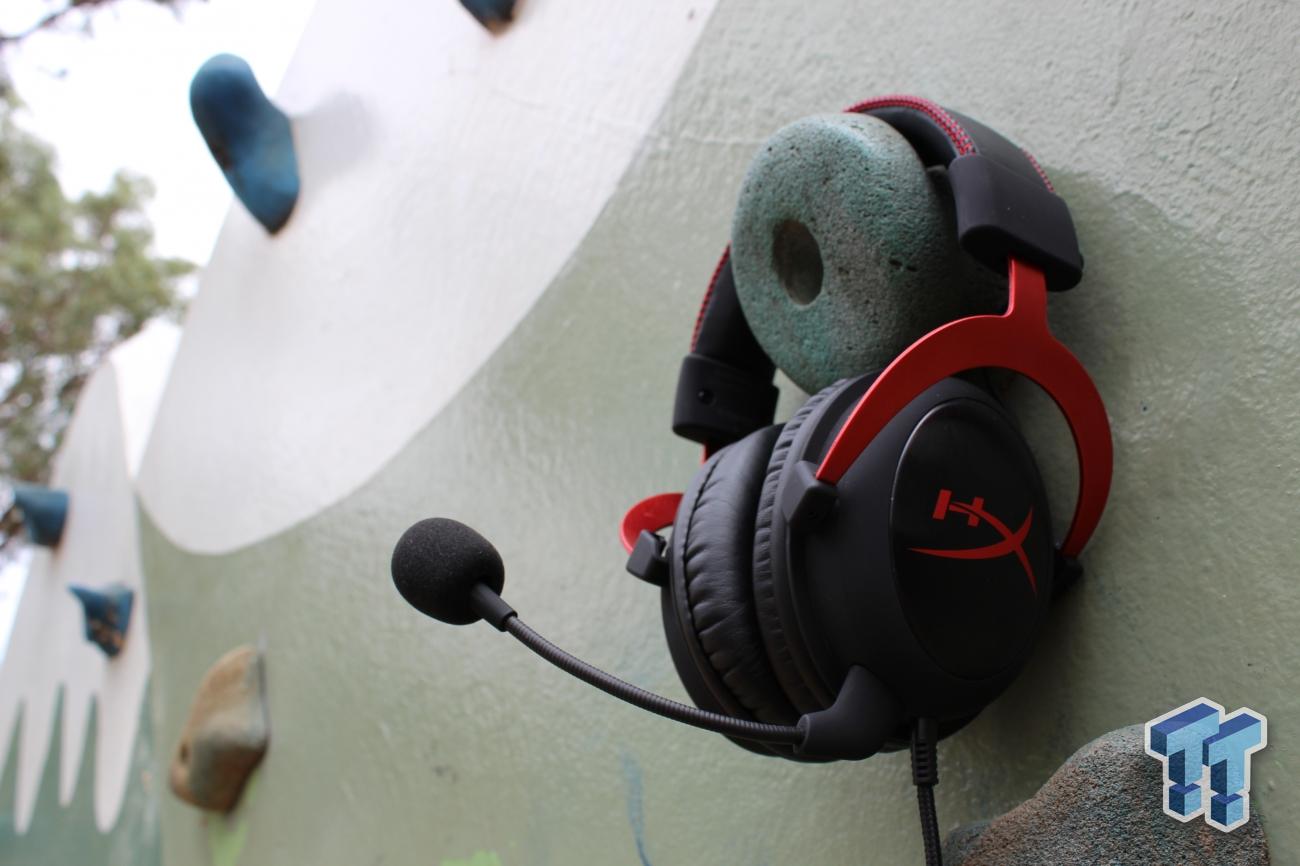 The little rubber plug for the headphone hole is also something that is a minor concern. It looks cool when the microphone is detached, letting you cover the space left by the plug, however it's tiny, doesn't attach to or store on the headset when not in use and is easy to lose. It fell out when I was taking these review images, further reinforcing the fact that it's basically useless.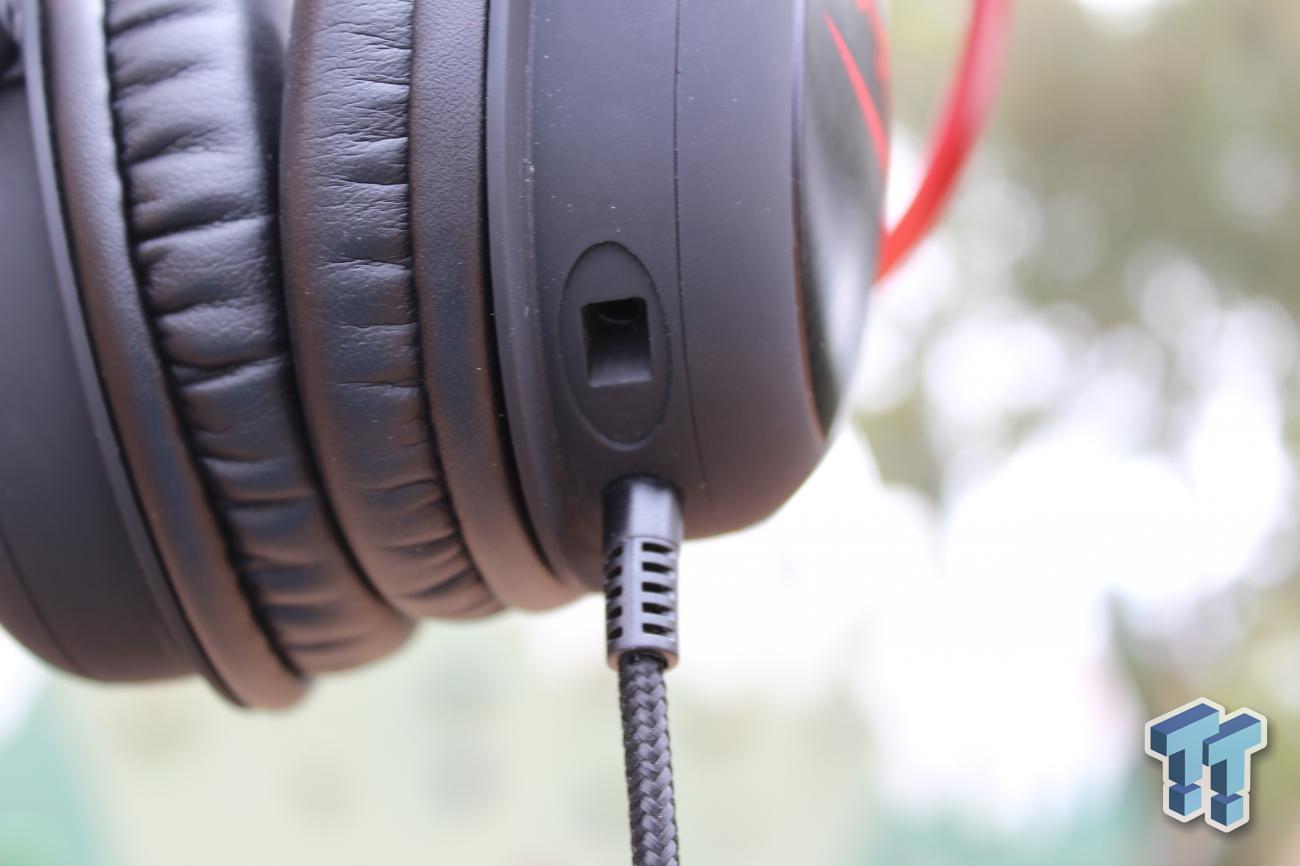 The only real improvement I can see made to the headset as a whole would be to the end of the microphone, alongside the headset overall being very bulky. The microphone has a large cover and the best place to situate it is close to your mouth - meaning sometimes it can distract you. If this product could be put on a small diet, it would open up the range to more consumers - or maybe a Cloud II Mini is in order?
The Listening Experience - It's time to game
A Dota 2 analysis
I attended a live-viewing of the Dota 2 Asian Championships event this Monday (local Australian time) and watched Team Evil Geniuses kick it on in the grand final event - funnily enough they were also wearing HyperX headsets, however, their models were the older Cloud I edition.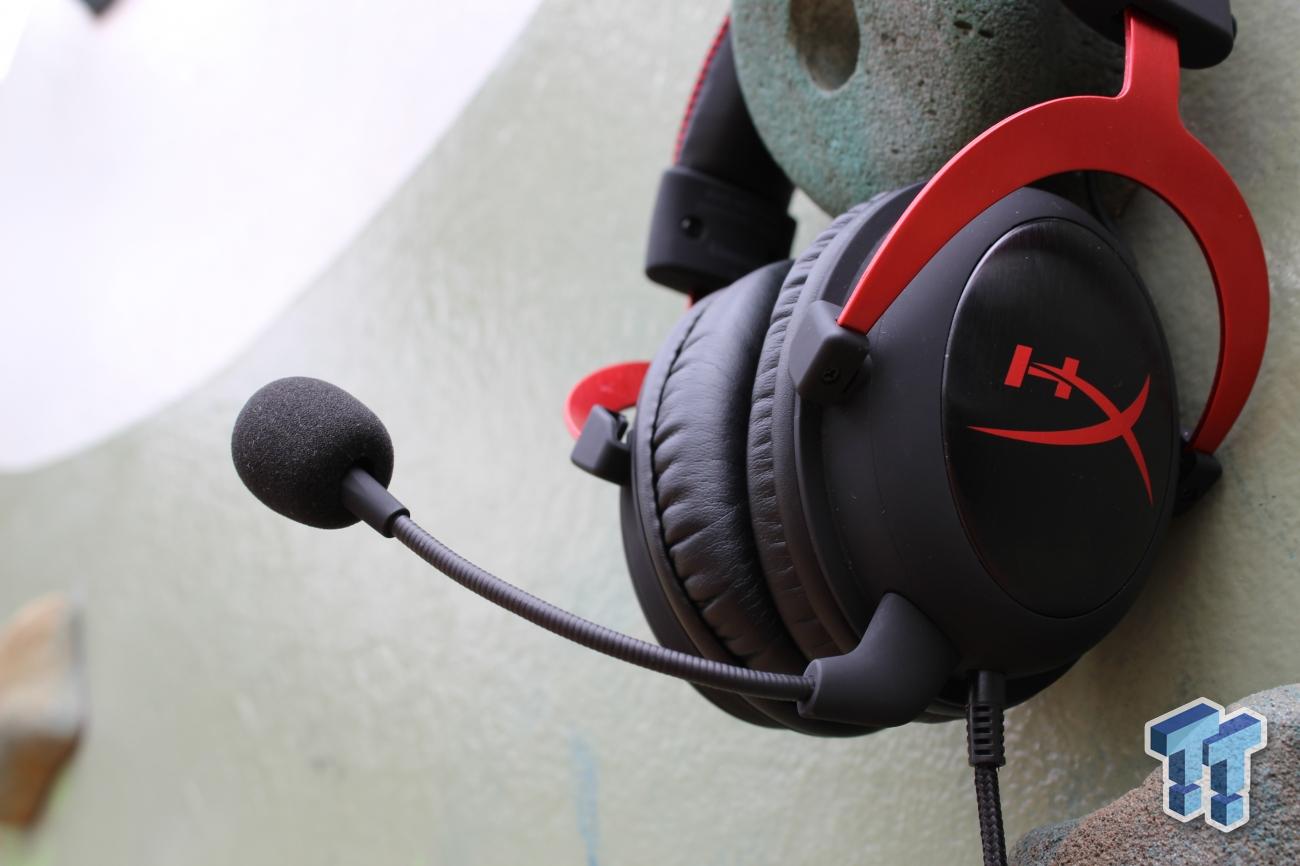 If it's good enough for these guys, it much be good enough for my Dota 2 pub skill, right? As mentioned previously in reviews, I love to listen to music while I game - so a mix of hard style, house music and heavy metal in the background of my Dota 2 rampage sounded brilliant. This was alongside screaming by my mates over Skype or Mumble and even some in-game slander from random angry Dota 2 patrons.
There was a little bit of sweating to be had - thanks to the synthetic leather ear cups, my natural tenancy to sweat and the 30 degree Celsius Australian summer days kicking on, however, besides this, they felt great.
Let's keep gaming
Moving on to World of Warcraft and cranking the music up a notch saw a similar experience encountered. Sometimes headphones that are marketed for FPS or multi-game environments contain a major lack of bass due to footsteps being important and being made of treble, however, Kingston has not held back, meaning you can plod along in your casual games and grind away, while listening to your favorite tracks and further enjoy your time spent.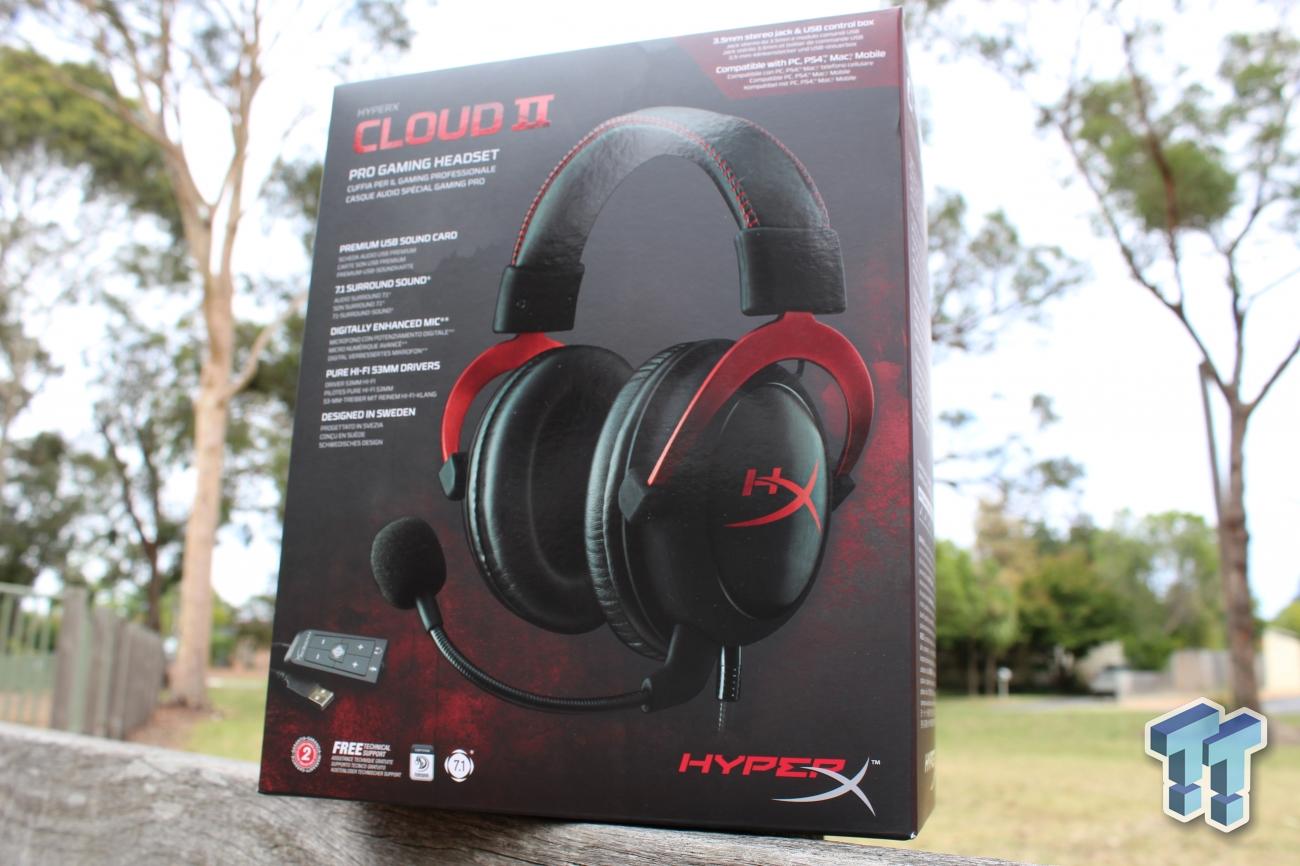 Something else is to be said for the stalk of this microphone. Being one of the most bendy and awesome designs I have seen yet, it means that no matter what's going on around you, whether it be a party next door or my loud house mates playing some Smash Brothers on the Wii U, your mates in Skype will play undisturbed.
What's Hot, What's Not & Final Thoughts
What's Hot
The feel: This plush headsets feels like it's worth $300.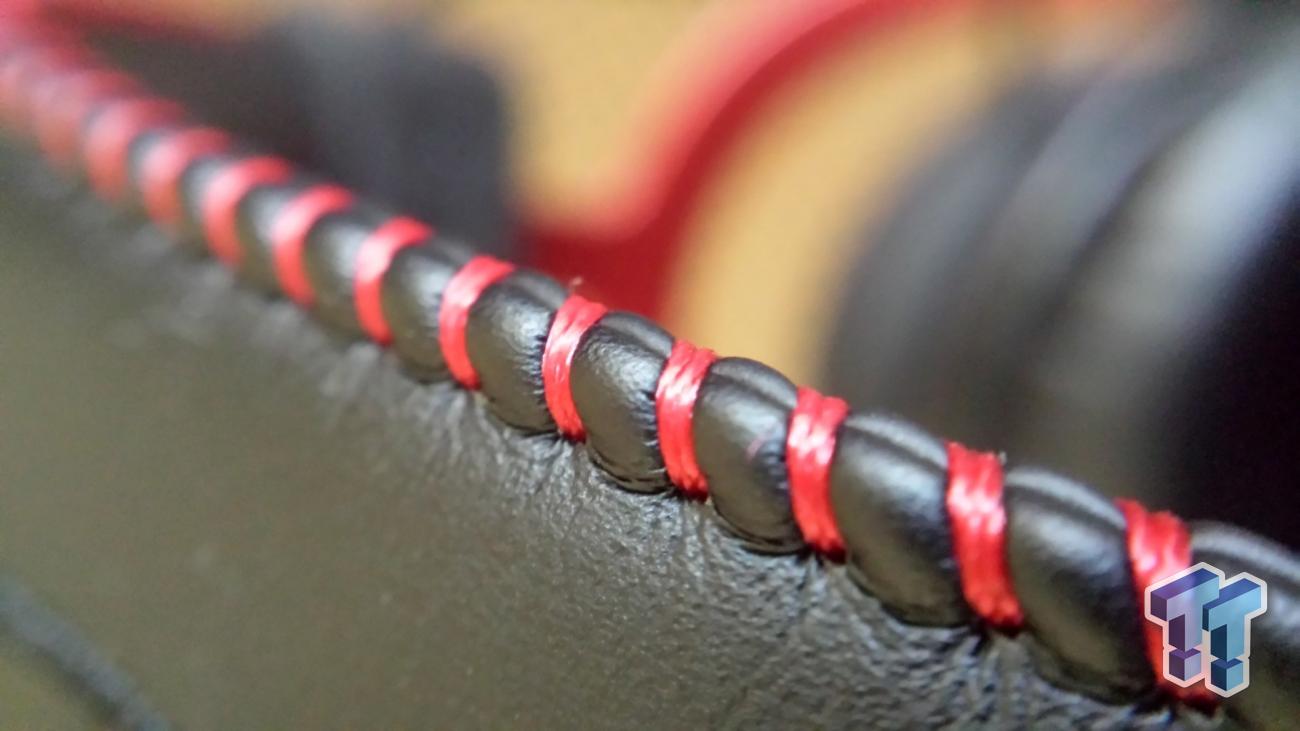 Comfort in the long-run: The expensive feel does not come at a high price - expect to game for hours with full comfort.
Strong backbone: With a metal backbone and sturdy ear cups, this product will survive years of abuse.
Easy to clean: The Cloud II has a very simple exterior and soft leather ear cups, meaning a quick wipe with a damp cloth will keep your headset smelling nice and looking clean.
What's Not
Size issues: If you're a youngster or have a smaller head, the microphone and ear cups are going to look and feel like you're a child wearing mom's high heels.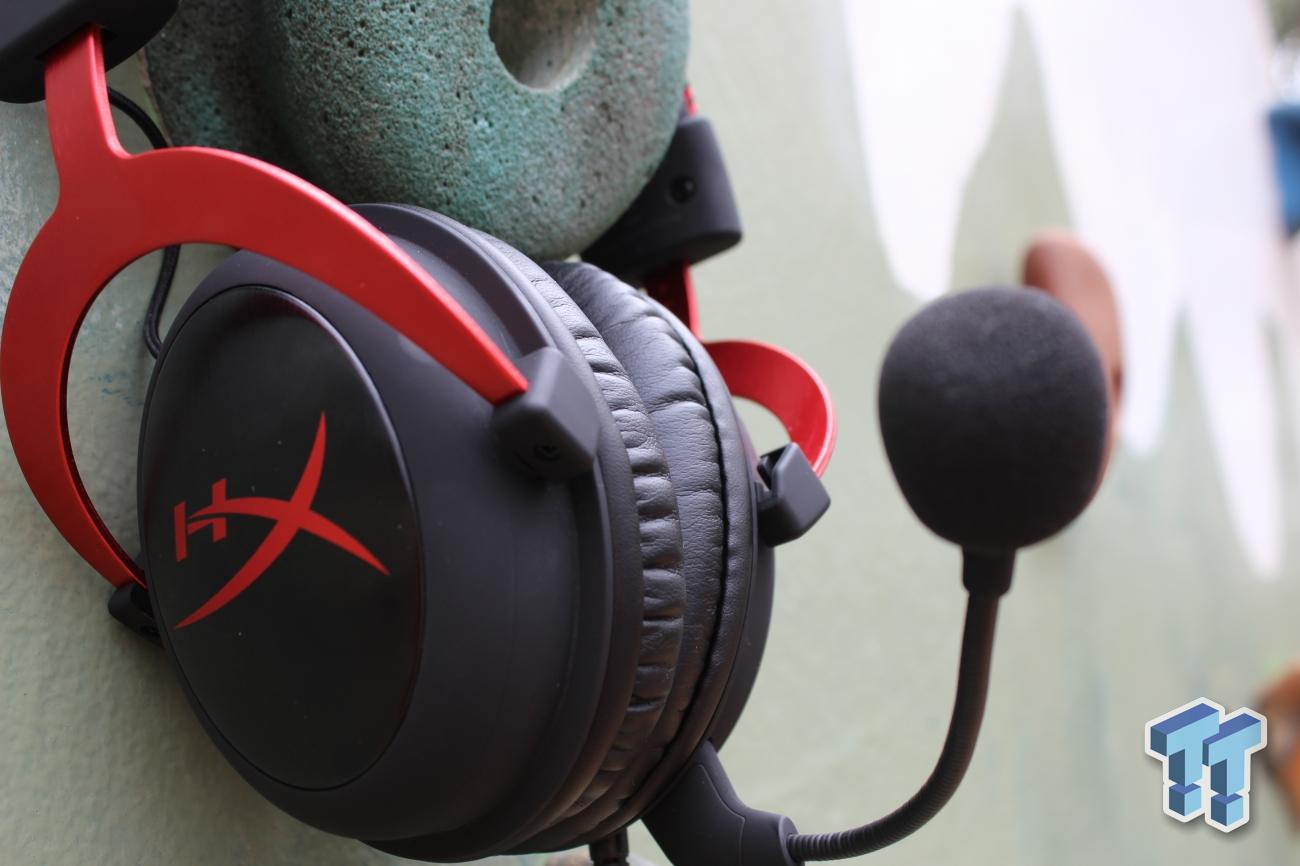 The microphone socket: The little rubber grommet to put into the microphone socket is a minor set-back. If Kingston could make it connect to the frame just like you see on some smartphones and DSLR cameras that would be another win for this headset.
USB: Some people really hate USB - it can be tricky to set-up and reconnect at times.
Final Thoughts
Besides some small issues like the large nature of the ear cups and microphone, coupled with its slightly heavy nature, the Kingston HyperX Cloud II is a headset well worth saving up an extra penny or two for. Go on, you won't regret it.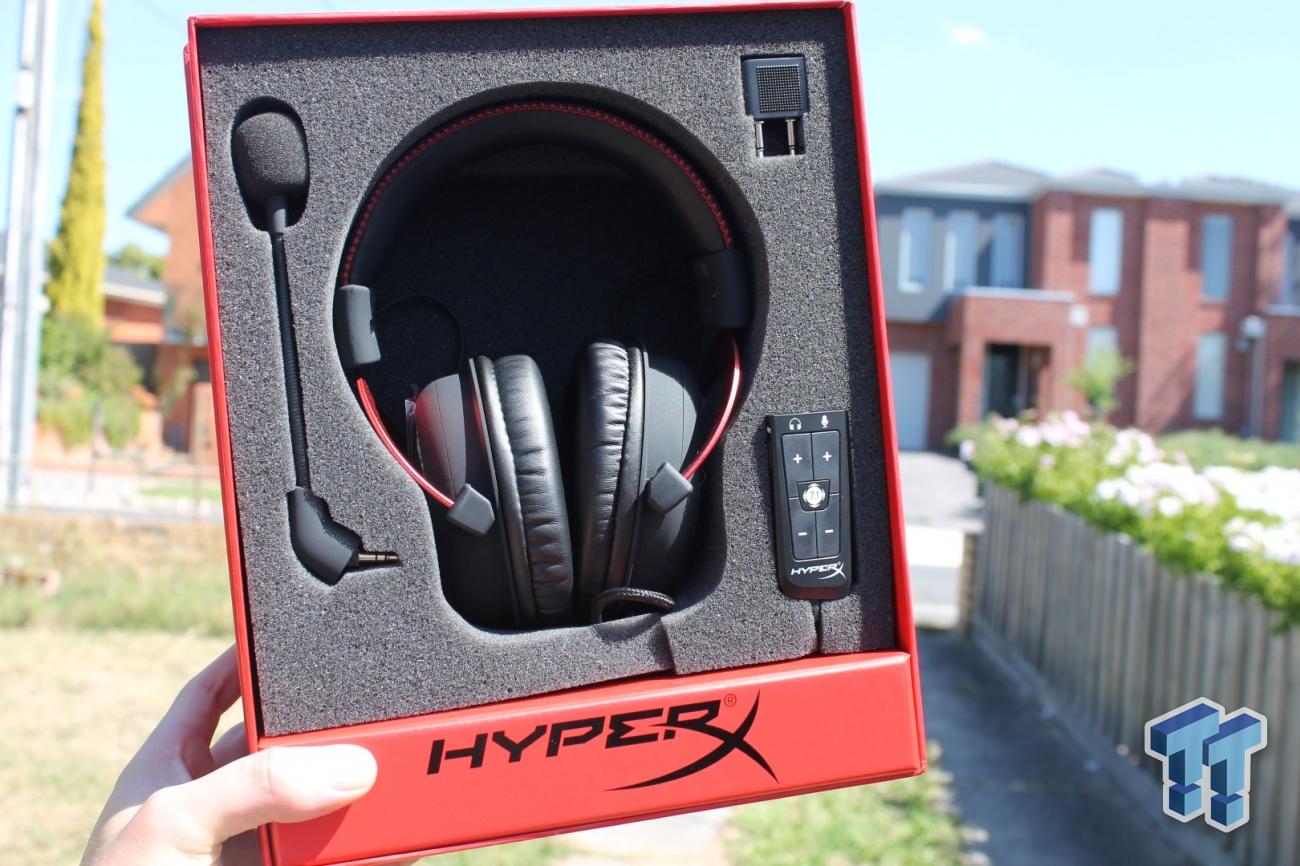 This analysis coupled with the fact that my audio-loving housemate admitted 'defeat' by stating to me that the Cloud II is much more cost effective than his Sennheiser PC 350, well, watch out Audio Technica and Sennheiser gaming divisions, HyperX is on your tail! That is, unless you dislike USB, as many people do.
PRICING: You can find the Kingston HyperX Cloud II Gaming Headset for PC/PS4/Mobile for sale below. The prices listed are valid at the time of writing but can change at any time. Click the link to see the very latest pricing for the best deal.
United States: The Kingston HyperX Cloud II Gaming Headset for PC/PS4/Mobile retails for $97.29 at Amazon.
Canada: The Kingston HyperX Cloud II Gaming Headset for PC/PS4/Mobile retails for CDN$204.08 at Amazon Canada.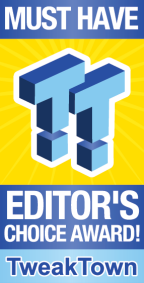 | | |
| --- | --- |
| Performance (audio quality) | 90% |
| Quality including Design and Build | 95% |
| General Features | 90% |
| Bundle and Packaging | 90% |
| Value for Money | 95% |
The Bottom Line: Kingston's HyperX Cloud II headset feels like it is worth around $300, sounds like it is worth $200 and costs $100. We recommend this for any gamer looking for a game-winning headset.
PRICING: You can find products similar to this one for sale below.

United States: Find other tech and computer products like this over at Amazon.com

United Kingdom: Find other tech and computer products like this over at Amazon.co.uk

Australia: Find other tech and computer products like this over at Amazon.com.au

Canada: Find other tech and computer products like this over at Amazon.ca

Deutschland: Finde andere Technik- und Computerprodukte wie dieses auf Amazon.de