Creative Sound Blaster Roar 2 NFC/Bluetooth Portable Speaker Review
Priced higher than most, will the crazy amount of features of the Creative Sound Blaster Roar 2 Bluetooth speaker make up for the extra investment?
Published Oct 12, 2015 11:50 AM CDT
|
Updated Tue, Nov 3 2020 6:59 PM CST
7 minute read time
TweakTown's Rating: 89%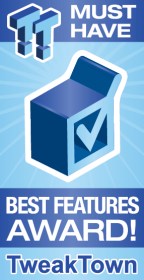 The Bottom Line
If you want a premium sounding Bluetooth portable speaker with all the options under the sun included, save your pretty pennies and buy Creative Lab's Sound Blaster Roar 2.
Introduction
Released at 20% smaller in stature than the original Roar speaker, the Roar 2 features two amplifiers, a crazy amount of connections, almost-unlimited features, and a sleek metal design.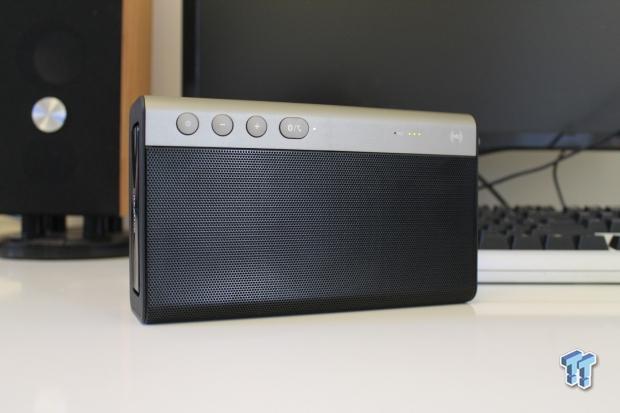 One of the main selling points here is not just premium sound quality, but the offering of 'Roar' and 'TeraBass' audio options. Roar was designed for maximum volume output, allowing for smooth operation and super loud sound projection in a party-like environment, where TeraBass is for an extra bass boost when the volume is down low. Not interested in either? That's cool; you can turn them off. So, it's quite obvious that this speaker packs a ton of features and connectivity options but is it worth the extra cost? Read on to find out more.
Specifications
Featuring a single 2.5" subwoofer, two 1.5" tweeters, and two passive radiators to help the bass along, this bi-amplified speaker has one amp dedicated solely for the tweeters and another for the subwoofer. Packed with a 6,000 mAh battery, this speaker should last you around eight hours of play time and is rechargeable through a proprietary (supplied) wall power pack.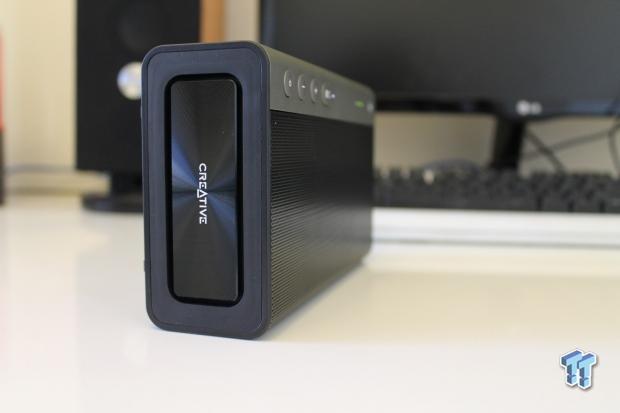 Connectivity is one area where this product shines. It offers the ability to play music through Bluetooth 3.0 (unfortunately no 4.0), NFC, AUX 3.5mm, micro-USB in (connected to a PC), and SD card options. Measuring in at 51.0 x 188.0 x 109.0 mm (mm) and weighing in at 1kg, this speaker is almost double the weight of most others you will find on the market; likely due to the dual amplifiers and large battery capacity. The internal battery also provides a single USB out port for charging other devices, running at a claimed 1A, but I was able to draw much more out of it when testing through my 4A resistors. However, this is not sustainable as the battery will die very quickly.
The charger for this product is rated at 1.6A, meaning it will take a while to travel from empty to full. This is also an issue given that there is a 1A output on this device. So, even while plugged into an AC wall charger, you're likely to lose the battle if you're charging a mobile and pumping beats at the same time. Although this speaker does take USB and SD card inputs, most of the testing will be done through Bluetooth.
Pricing & Availability
Coming in at $164.99 at Amazon with free shipping, this portable speaker is definitely at the higher-end of the spectrum. This higher pricing is most definitely due to the feature-packed package, dual amplifiers, larger battery, and the inclusion of a dedicated mini-subwoofer.
What's in the box?
Sitting alongside the premium features is a reasonably but not complete package. Alongside the included power adapter are a few different country plugs, a micro-USB cable, user guide, and small rubber feet for upright usage.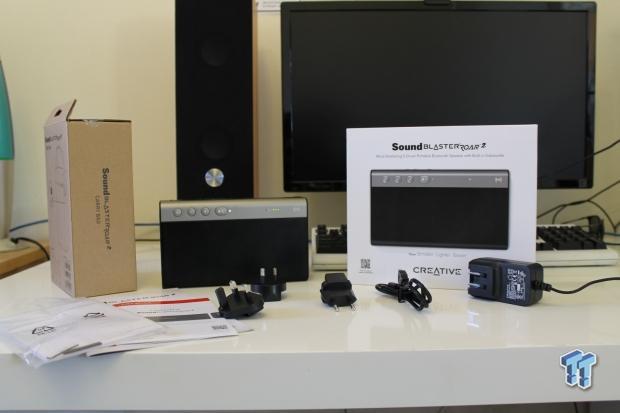 Although it doesn't come with a carry pouch, a high-quality one can be purchased for $49 from Creative directly. While this carry pouch is high quality and built to last, it's certainly quite expensive. One disappointing exclusion is the lack of an AUX 3.5mm cable. However, this is expected due to the heavy Bluetooth and NFC marketing.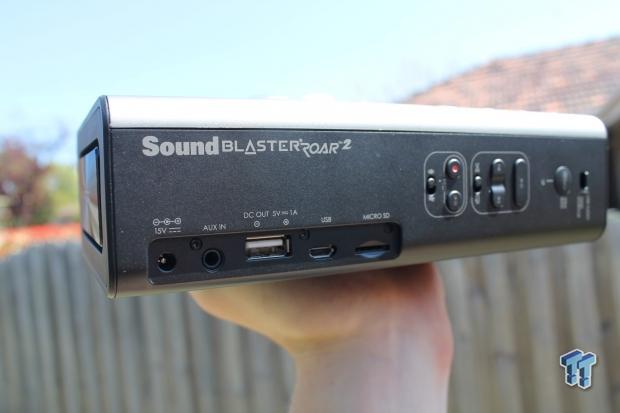 Let's dig deeper
It does feel quite heavy, but that isn't always a bad thing. The weight not only goes along with a sturdy design, but the speaker also doesn't skip or bounce across the desk when pumping beats. And that's with or without the rubber feet making contact with a solid surface. However, if you accidentally tip this speaker off a table during use, I wouldn't expect it to come out alive.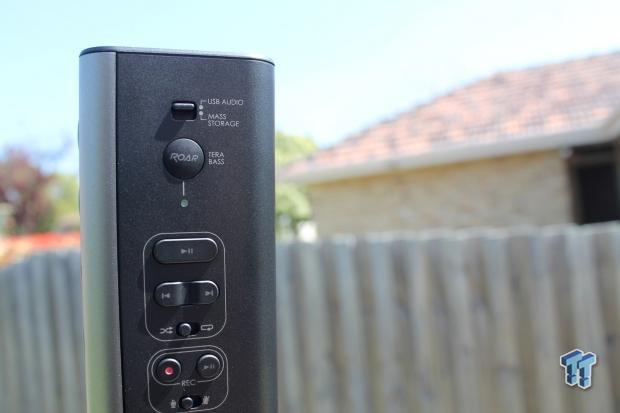 When in Roar mode, it is certainly loud enough to keep a house party pumping. This mode sacrifices a little of the sound quality and bass to push out as much volume as possible. When switching over to TeraBass at a lower volume, you're able to hear a massive difference in the bass department instantly. However, turn this mode up to full blast and you're going to experience a lack of bass yet again - the drivers just simply aren't large enough to compete with full-sized speakers. That's expected for sure, but don't let the 'extra wicked mad bass' marketing trick you into thinking you're ever going to get massive booming wall shaking bass out of such a small unit.
As seen with other high-quality products when played at full volume, there is no distortion of the speakers. There is no bass rattling the products frame, and the only thing moving being my desk vibrating as each punchy bass beat hit in Flume's remix of Disclosure and Eliza Doolittle's song You & Me. This is the best rendition I have heard of it so far on any Bluetooth speaker, but it's also the most expensive. What I do like is the crisp clarity in which is provided, something that proves Sound Blaster has tried to make a quality product here. The clarity easily matches the Razer Leviathan Sound Bar and Sub and I dare say it's even closer to the Logitech X-530 speakers. Bear in mind there is a little price difference between all three of these products, but you've got to account for the fact that the Roar 2 isn't just a speaker, it has a battery and more.
The bass located within is certainly better than anything else in this price range. The two passive radiators on the side make an ample difference, coupled with the dedicated subwoofer and amplifier attached meaning punch is available at lower volumes. Once again, putting the volume up super high will see the bass vanish completely, but this is to be expected. It's not going to rattle windows, but it's still fine for a BBQ or house party.
The buttons feel great, they are all responsive and have good feedback. What I like about them too is that they are easy to understand. The extra buttons make this speaker look a little old-school, but also makes the user look a little more professional. But looks aside, it's the function that I like here, especially when utilizing a USB or SD card input, you're able to play, pause, skip and more without being constantly confused. This is one issue that I've seen with many products that try too hard to be stylish; the actual function is lost.
Now on to charging. It's a real crying shame that you have to use this silly provided charging pack, which is rated at 1.6A. While 1.6A is better than what some other products have on offer, it's still not good enough in my eyes seeing as you're limited to this and this only. With products out there like HIS' 4 AMP 4 port charger, I would dare say that even with this product plugged into the wall, there's the possibility of running your battery flat over time if you're charging a phone, connected to Bluetooth, and pumping beats.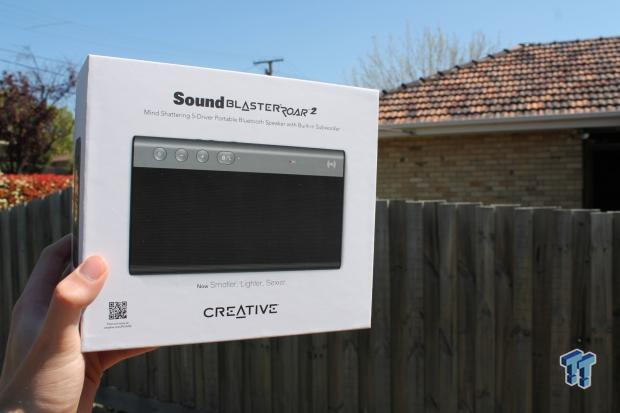 This little port is capable of more than 1A if you push it hard, but it's not sustainable given the 6,000 mAh battery that it is connected to. Plugging in my girlfriend's iPhone 6, I was able to monitor a 0.81A - 0.9A power draw, this was compared with my Samsung Galaxy S4, which took only 0.55A, showing a slow charging speed.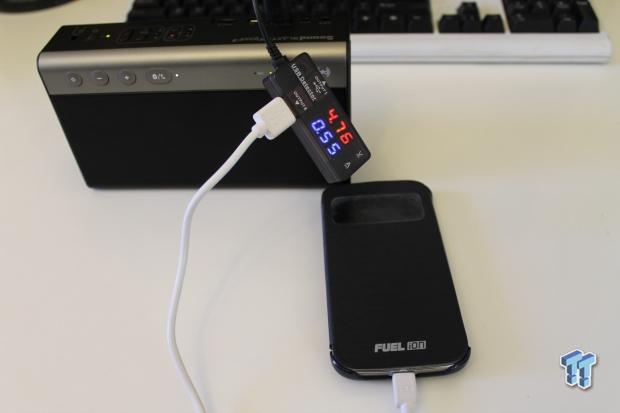 One of the best
The bi-amplified design and dedicated subwoofer means that you're going to get a much better listening experience than most, providing crisp and clean sound at lower volumes. The bass will fall off heavily when the sound is turned well up, but that is expected with such small drivers on offer.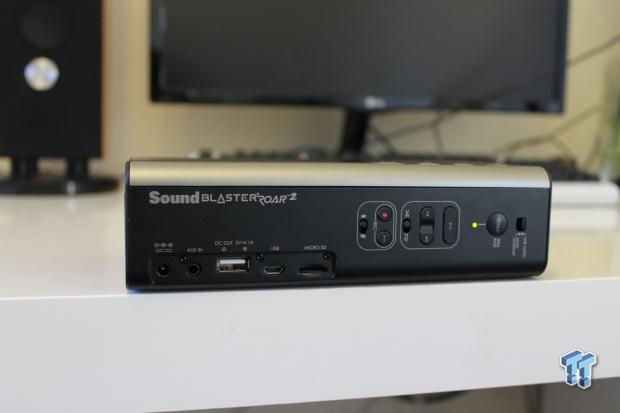 I've found one of the best recent-release songs to test the fullness and bass punch of a speaker is 'Don't Wanna Fight' by Alabama Shakes. Loading this up, I was certainly impressed.
The clarity is crisp, but I ran into an issue here with some overpowering bass. Turning off the bass boost meant that the high's were able to be heard clearly, but I was missing out on a little of the backbeat. Turning back on the TeraBass brought back the bass we all know and love, but the higher sounds were a little drowned out. This means that although the speaker gives you some great features and better quality, you might have to do a little fiddling depending on what genre of music you are listening to.
Listening in to Duke Dumont's 'Won't Look Back' introduction reports great clarity yet again with TeraBass turned off. Seeing as the bass in this song is punchy and not booming, turning the bass boost off here actually fared quite well. With the sound turned down to almost mute, I wasn't able to hear any Bluetooth-introduced hissing either, which is a sign of quality workmanship.
If you're looking for more of a heavy metal experience like 'The End of Heartache' by Killswitch Engage, it performs just as you would expect given the examples above. This one is better enjoyed with TeraBass on and the sound cranked up a little. In this case, TeraBass introduces a fullness in the sound.
What's Hot
Sturdy and sleek: Built well, sleek, and looks great.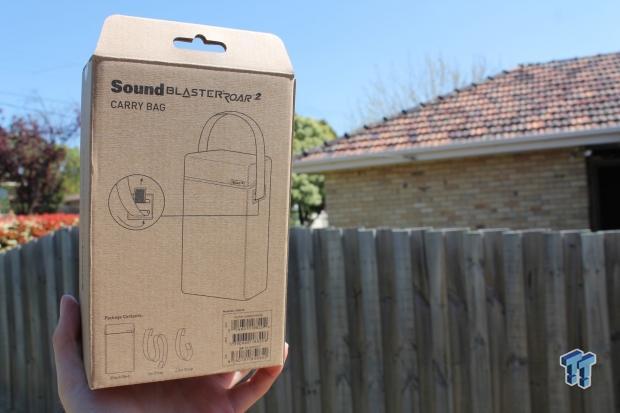 Sound quality even when at full speed ahead: As with all high-quality speakers, 100% volume won't see any rattling or distortion, but it will result in a loss of bass.
The bass we all need and deserve: Thanks to the TeraBass sound enhancement option, anything under 90% volume is packed with bass and sounds full, much better than most.
What's Not
The weight: This is understandable due to the two amplifiers, battery and more. But it's quite heavy and will result in a big mess if it falls off a table onto concrete while you're out having a picnic.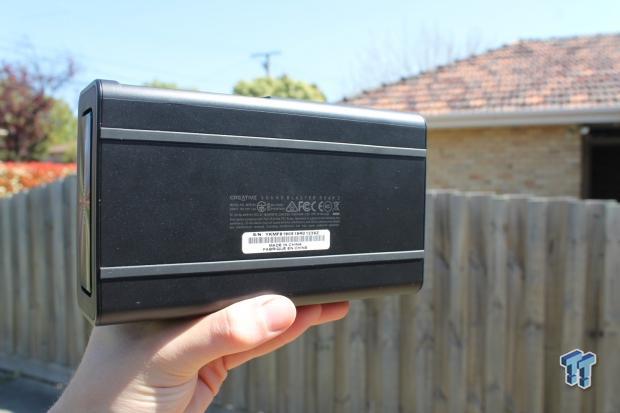 Final Thoughts
This speaker provides full and crisp audio at most sound levels. However, with the added extra sound features comes added responsibility. You're going to have to chop and change your settings if you want the best sound experience out of every song. This means switching between normal, TeraBass for extra fullness, or Roar for pure volume and power.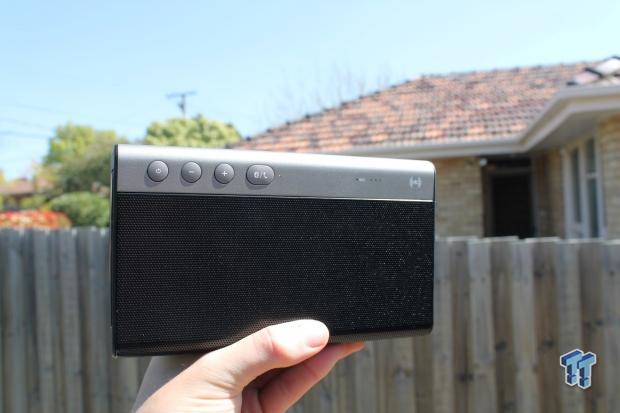 The product is quite heavy, and I don't think it would sustain many knocks and falls from any decent height. The optional carry pouch should keep it snug and safe in transit, making it a necessity, so make sure you allocate an extra $49 for this (expensive, I know). The charging option through a property connection is bad. Here's hoping the Roar 3 is chargeable through micro-USB like with basically any other product. The turn on and turn off sounds are awesome, but that's something you're going to have to experience for yourself.
The ability to play through SD cards and USB is pretty cool but honestly more of a marketing gimmick. The real winner here is the customizability and sound quality. If you're thinking about speakers around $200, I would suggest upping your budget and thinking about the Sound Blaster Roar 2. If you're wanting to go cheaper, there is no way you should look past the Etekcity T16 or Etekcity T12.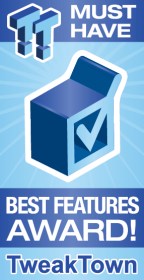 | | |
| --- | --- |
| Performance | 90% |
| Quality including Design and Build | 89% |
| General Features | 95% |
| Bundle and Packaging | 80% |
| Value for Money | 90% |
The Bottom Line: If you want a premium sounding Bluetooth portable speaker with all the options under the sun included, save your pretty pennies and buy Creative Lab's Sound Blaster Roar 2.
PRICING: You can find products similar to this one for sale below.

United States: Find other tech and computer products like this over at Amazon.com

United Kingdom: Find other tech and computer products like this over at Amazon.co.uk

Australia: Find other tech and computer products like this over at Amazon.com.au

Canada: Find other tech and computer products like this over at Amazon.ca

Deutschland: Finde andere Technik- und Computerprodukte wie dieses auf Amazon.de
We openly invite the companies who provide us with review samples / who are mentioned or discussed to express their opinion. If any company representative wishes to respond, we will publish the response here. Please contact us if you wish to respond.