The Best SSDs
Are you looking at upgrading from your slow hard drive or an older SSD to one of the latest and fastest drives on the market? You have come to the right place for advice. We have prepared a list of the best recommended NVMe solid state drives for your PC for you to consider in 2020 based on many hours of in-house testing and benchmarking here at TweakTown.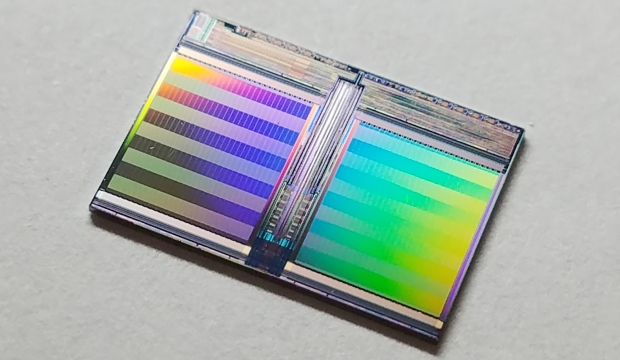 We cover the best value SSD, best gaming SSD, best high capacity SSD, best high-performance SSD, and best overall SSD. These recommendations come directly from our storage editors at TweakTown who spend a lot of time testing new SSDs all the time. We are passionate about SSDs and love sharing our experiences with them, to you, our readers. Our editors have tested over 100 SSDs this year alone, which makes us very confident in our recommendations.
So, without further ado, let us get this show started and see the recommended drives below. Enjoy!
Best SSDs Quick List
Best Value SSD
Value Recommendation: Intel 665P 1TB (our review)

While Intel's 665P 1TB maybe not support the latest and greatest NVMe PCIe Gen4 standard for ultimate performance on supported motherboards, it does offer particularly good value for money when the cost per GB is taken into consideration. Prices will vary, but at the time of writing, around $0.12 per GB is hard to pass up. For its asking price, we were quite impressed by what it offered in TweakTown's User Experience Ranking, beating out other popular drives such as Samsung's 970 Pro and 970 EVO Plus.
Making use of QLC 3D NAND flash, the 665P is no slouch and will still offer a huge upgrade if you're moving up from an HDD or an older SSD. When we tested and reviewed the 665P 1TB (review link above), we saw a sequential read speed of 2128 MB/s under Crystal Disk Mark. Read the review for full details on the drive. It also includes a very solid five-year warranty for your peace of mind.
Best Gaming SSD

Using TLC NAND flash, the SK hynix Gold P31 1TB is another PCIe 3.0-based drive, like the Intel 665P, but that does not mean you should not consider it just because it is not PCIe 4.0 supported. The Gold P31 1TB SSD could have well also made our recommendation for our value drive, but instead, we find it most suitable as a gaming drive that won't cost you a fortune, at around $0.14 per GB. It offers a sizeable performance advantage over the 665P regarding our User Experience Ranking, which makes it a very solid choice for a gaming PC.
A drive that will not cost you too much and still offers solid performance. At the time of testing, it provided the third-fastest game level loading time, only bettered by more expensive drives. When we tested and reviewed the Gold P31 1TB (review link above), we saw a sequential read speed of 3603 MB/s under Crystal Disk Mark. Read the review for full details on the drive.
Best High Capacity SSD
High Capacity Recommendation: Sabrent Rocket Q 8TB (our review)

Do you have funds to spare and want one of the best SSDs on the planet? For our high capacity SSD recommendation, it is impossible to look past Sabrent's Rocket Q 8TB drive. As far as consumer drives go, it is the drive to add to your shopping list if you require a huge amount of fast solid state storage in your machine.
8TB is more than enough to store a very impressive collection of games to make them load nice and snappy, along with plenty of room for everything else from your OS, backups, videos, and so on. It is not the cheapest drive, coming in at around $0.19 per GB, but remember, producing an NVMe M.2 drive with so much storage on such a little storage device is no easy task. It is not the highest performing SSD around but will still provide a huge boost if you are coming from an HDD or old SSD.
When we tested and reviewed the Rocket Q 8TB (review link above), we saw a sequential read speed of 3463 MB/s under Crystal Disk Mark. Read the review for full details on the drive.
Best High-Performance SSD
High-Performance Recommendation: WD Black SN850 1TB (our review)

Our selection for the best high-performance SSD ended up being a very easy choice, but it comes almost at the end of 2020. Western Digital's Black SN850 1TB is an absolutely killer of a drive. Literally. It managed to break many of our lab testing records, knocking other top drives such as Samsung's 980 Pro and Plextor's MP9+ off the top of the benchmark performance list.
WD's SN850 is a very speedy PCIe 4.0 x4 NVMe M.2 drive offering sequential read speeds over 7GB/s and write speeds well over 5GB/s. But that is only part of the story, where it counts in all other areas, the SN850 dominates offering an incredibly high TweakTown User Experience Ranking well above Samsung's 980 Pro and only behind Intel's Optane 905P 960GB, which is many times more expensive than the SN850 and a PCIe AIC, which isn't being considered this guide, which only includes M.2 drives.
Best Overall SSD
Overall Recommendation: WD Black SN850 1TB (our review)

It might not come as much of a surprise here, but WD takes out a second recommendation with the SN850 1TB SSD. You already know it is a performance beast, but if you want the best of the best when all factors are considered (value, gaming, capacity, and performance), we cannot look past the SN850.
It is the most expensive SSD in this guide, coming in at around $0.23 per GB at the time of writing. But that does not matter. For the additional cost you are paying per gigabyte, you will have peace of mind knowing you are buying the best SSD of 2020 and one that will serve you very well for some time to come.
Note, we were considering a separate category for "Best Operating System (OS) SSD", but decided to merge it into this category. If we had this category, the SN850 would win it too.
Enjoy our SSD upgrade
Good luck with your SSD upgrade experience! Above is a fine selection of the best SSDs of 2020 to date. If any new drive comes onto the market and surprises us, we will be sure this update this guide with its inclusion.