We've been getting some of our rigs up to speed in the last few months, throwing our VGA cards into different battles. We've been playing around with Titan X versus GTX 980, Titan X SLI versus GTX 980 SLI and everything in between.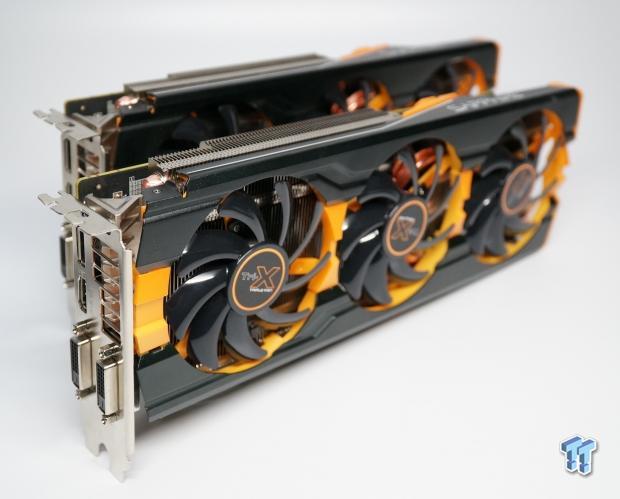 The articles are only going to expand, where we wanted to see how two AMD Radeon R9 290X cards in Crossfire would perform against the Maxwell-powered cards from NVIDIA. We are using two of SAPPHIRE's Radeon R9 290X 8GB Tri-X cards, which are factory overclocked and feature an impressive aftermarket cooler.
Comparing the stock Radeon R9 290X against the R9 290X 8GB Tri-X cards from SAPPHIRE, we have the stock card with a GPU clock of 1000MHz versus the 1030MHz on the SAPPHIRE card. The company has overclocked the GDDR5 RAM from 1250MHz to 1375MHz. Not only that, but thanks to the better cooling setup, we can squeeze some more performance out of the SAPPHIRE Radeon R9 290X 8GB Tri-X, all while it continues to operate at decent temperatures.
Continue reading 'AMD Radeon R9 290X 8GB CF vs Titan X SLI vs GTX 980 SLI at 4K' (full post)