AMD Radeon R9 290X 4GB vs 8GB at 4K with maxed out settings
We pit two AMD Radeon R9 290X 4GB cards against the 8GB versions at 4K with maximum AA applied - who wins?
The battle of the Radeons begins, right here, right now. We have a bunch of SAPPHIRE's Radeon R9 290X 8GB Vapor-X GPUs, and we plan to put them to the test over the coming months. One of the first things we're doing is seeing how they fare against the GIGABYTE Radeon R9 290X 4GB WindForce GPUs, before we retire the GIGABYTE cards for these 8GB beasts.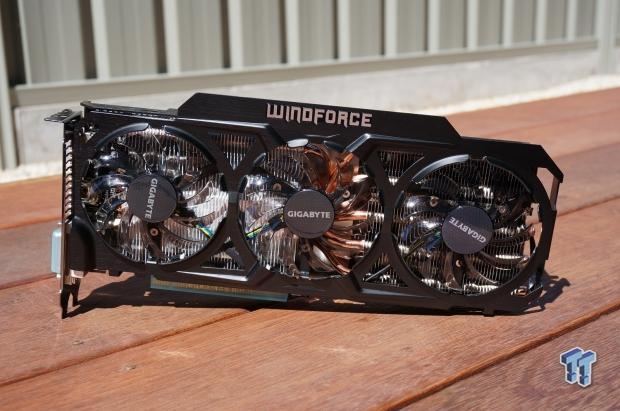 I thought I would throw both of the cards under a high-resolution bus, cranking the resolution up to 4K and applying maximum AA within our suite of benchmarks. This will give us a nice look at whether 8GB on a GPU is doing much these days.
Note: There are various other games and modifications that can be used for testing, and we will be playing around with those in the New Year. These include Grand Theft Auto IV and a huge list of mods, as well as some of the insane mod packs and upgrades to Skyrim.
Middle-earth: Shadow of Mordor actually has a 200% supersampling option, which is what was attacked by most of the Internet when the developer came out saying that some users would require 6GB of VRAM. Well, we have 8GB of VRAM to play with, so throw it at us, Shadow of Mordor.
This is what our new test system consists of, which was recently upgraded with an X99 motherboard and DDR4 RAM among other things.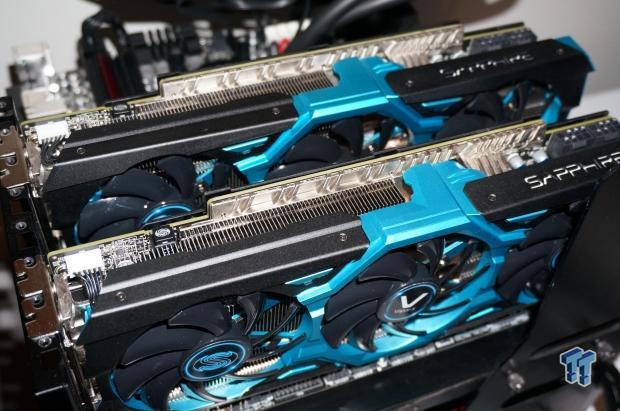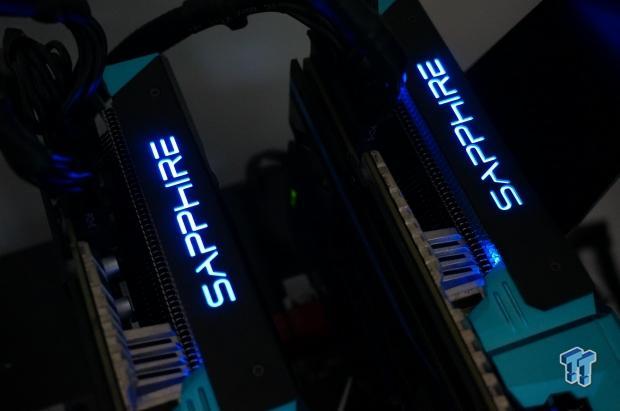 CPU: Intel Core i7 5820K processor w/Corsair H110 cooler (stock clocks)
Motherboard: GIGABYTE X99 Gaming G1 Wi-Fi
RAM: 16GB Corsair Vengeance 2666MHz DDR4
Storage: 240GB SanDisk Extreme II and 480GB SanDisk Extreme II
Chassis: Lian Li T60 Pit Stop
PSU: Corsair AX1200i digital PSU
Software: Windows 7 Ultimate x64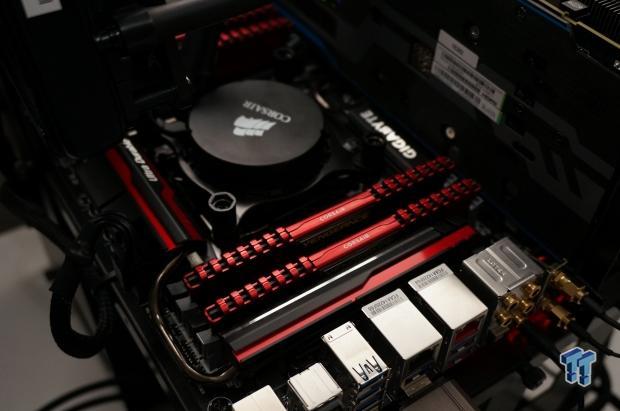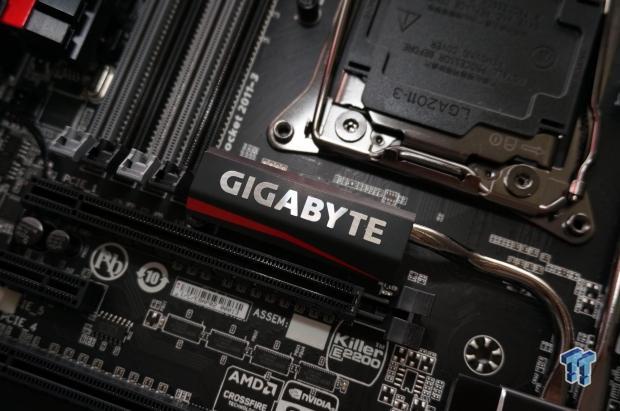 Testing Methodology & Benchmark Lineup
We are running each of these tests with every single option turned up to maximum, including anti-aliasing. Most of the time this leads to 4x MSAA or even 8x, depending on the benchmark. We ran Shadow of Mordor twice, once with the in-game settings maxed out, and another with 200% super sampling enabled.
Synthetic Benchmarks
Let's kick it off with our synthetic benchmarks!
3DMark - Fire Strike Extreme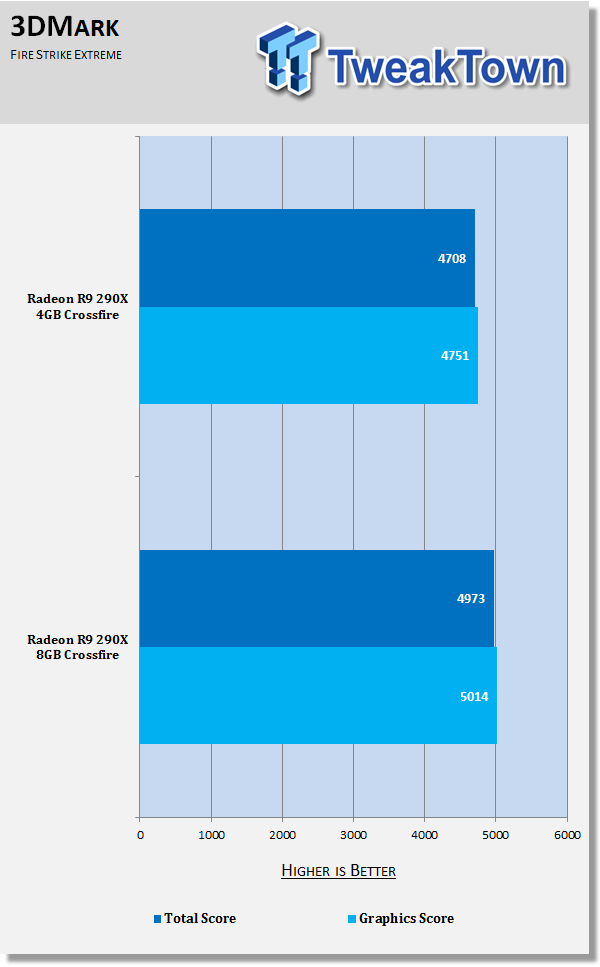 Unigine Heaven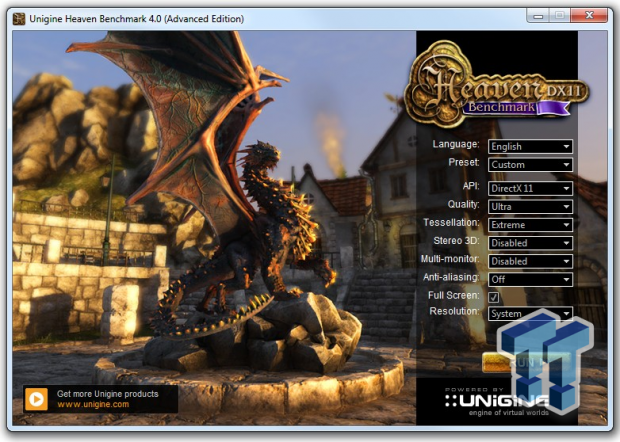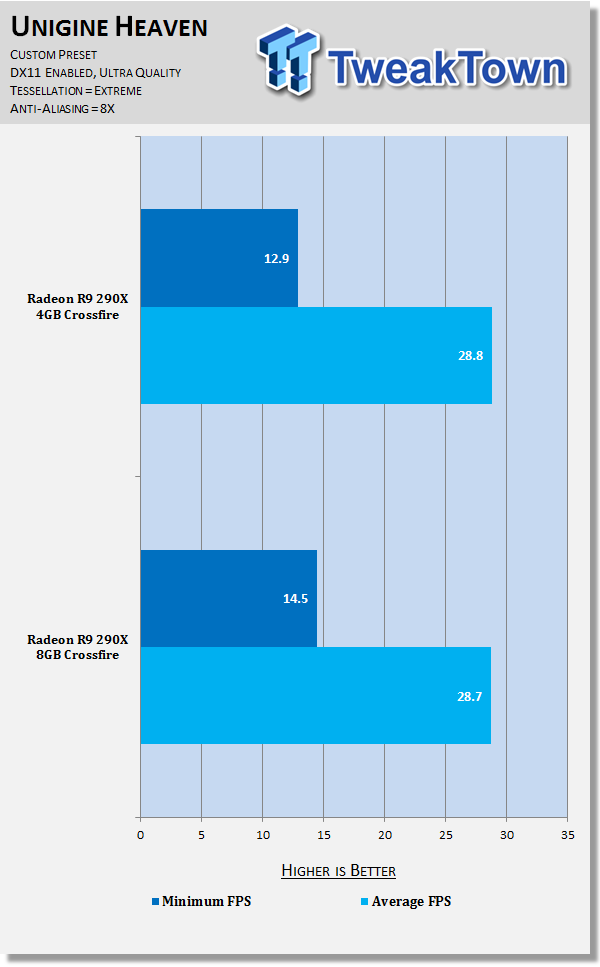 Game Benchmarks
Let's start off with our new tests, which include Shadow of Mordor, Sniper Elite 3, and Thief. But we're using our usual run of benchmarks, which include BioShock: Infinite, DiRT Showdown, Tomb Raider, Batman: Arkham Origins, GRID Autosport, and Metro: Last Light.
Shadow of Mordor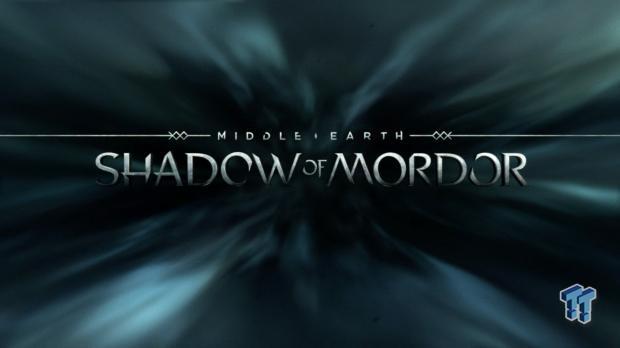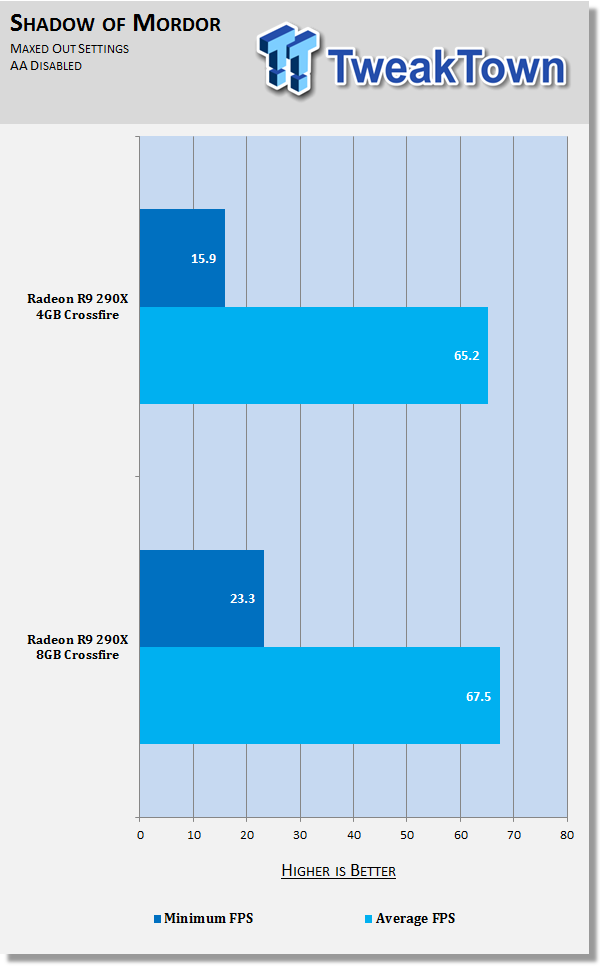 Thief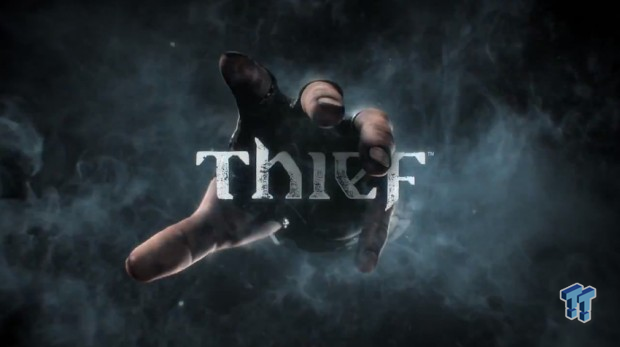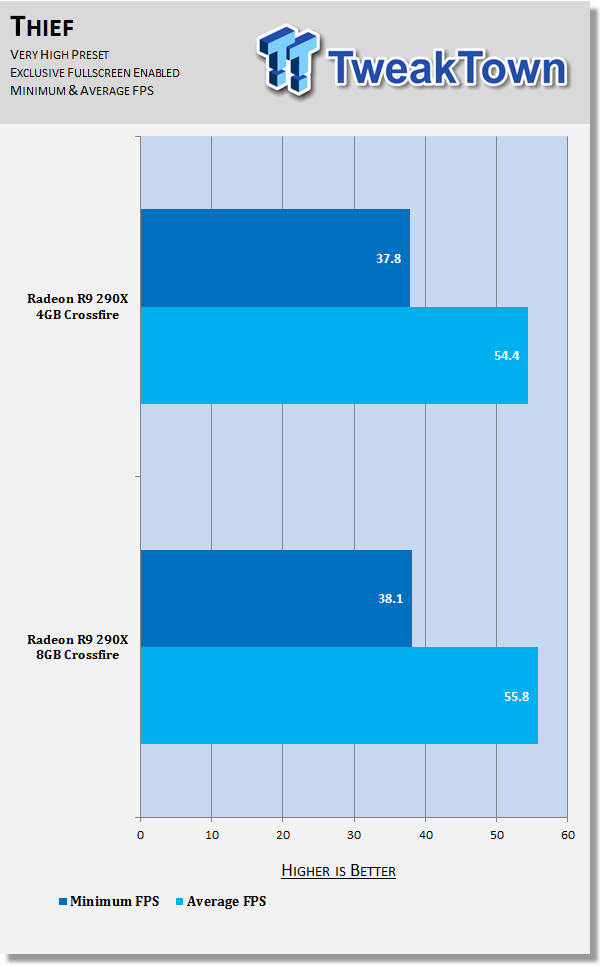 Sniper Elite 3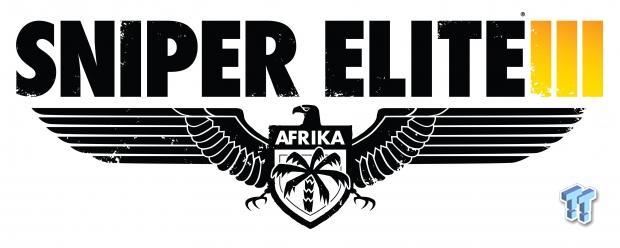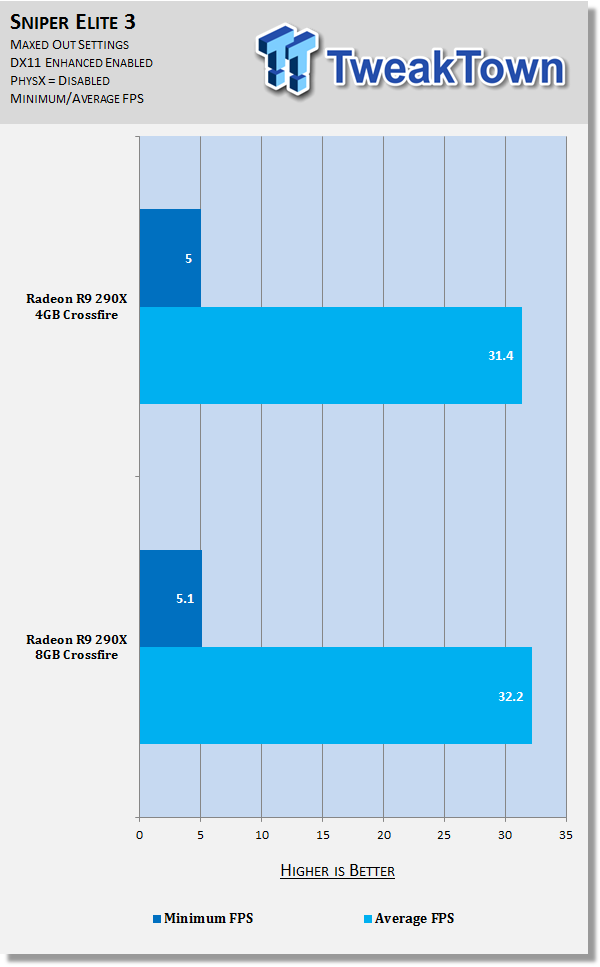 Tomb Raider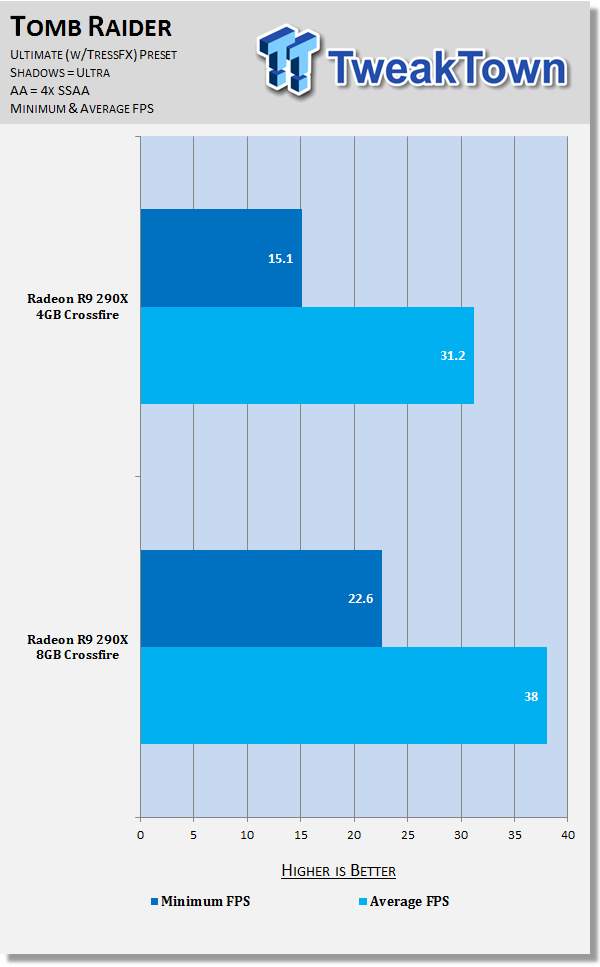 BioShock Infinite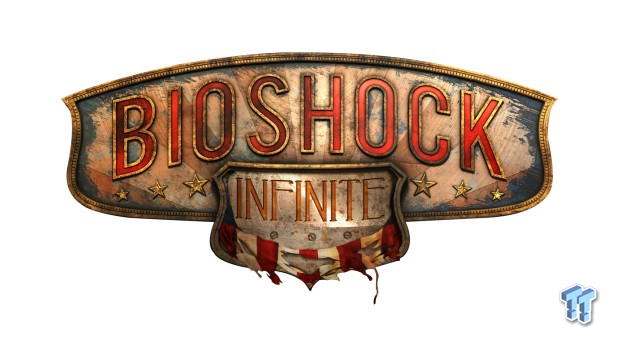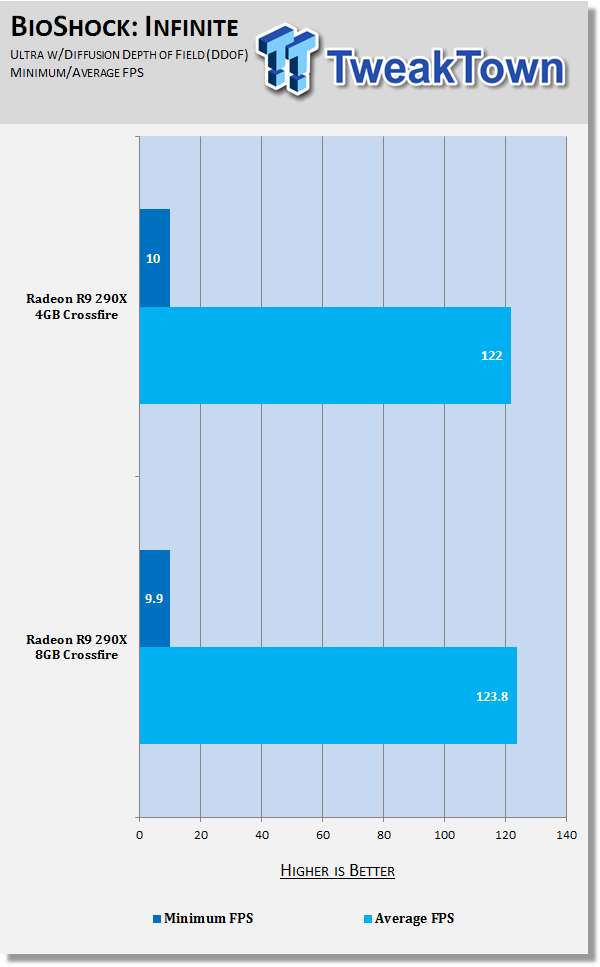 GRID Autosport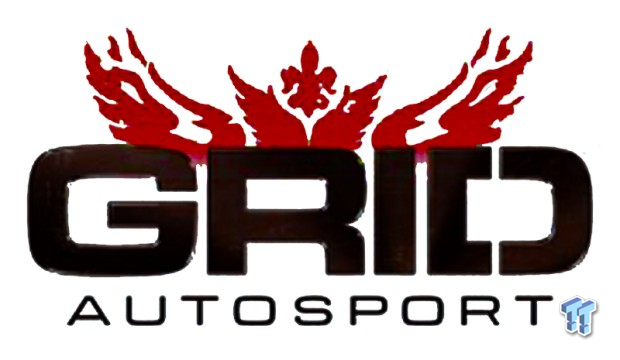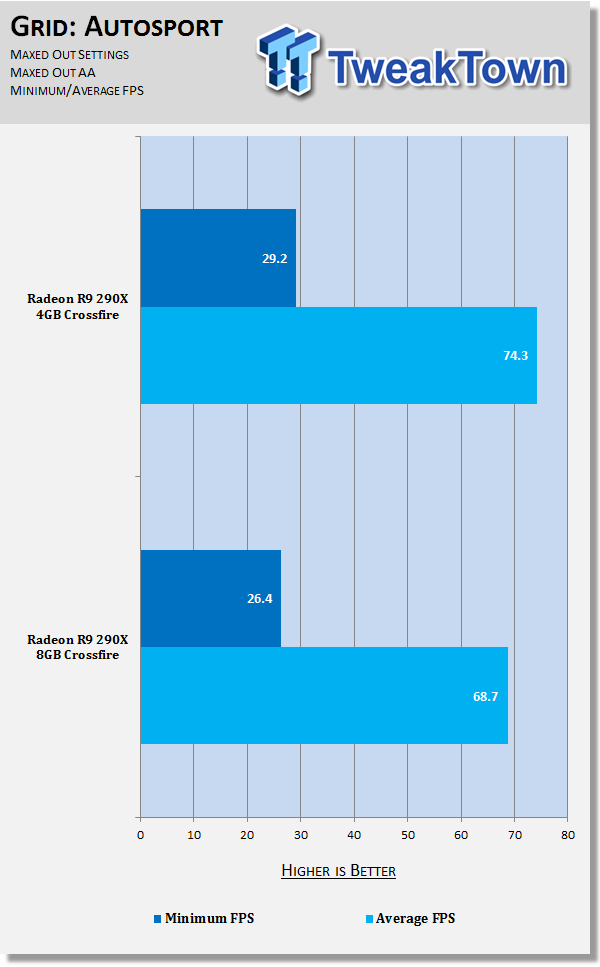 DiRT Showdown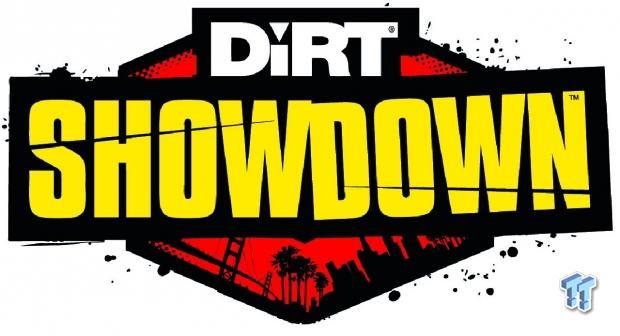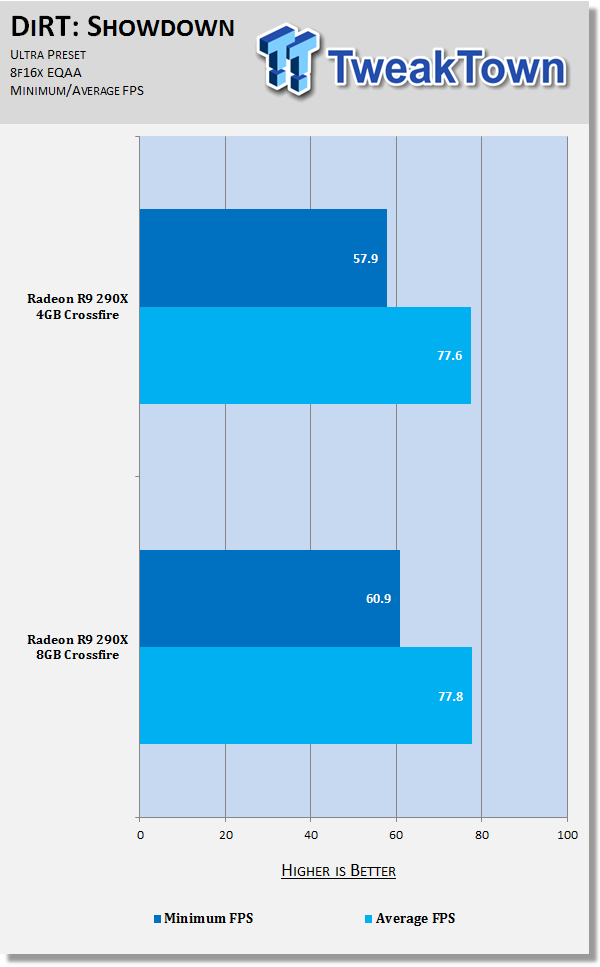 Batman: Arkham Origins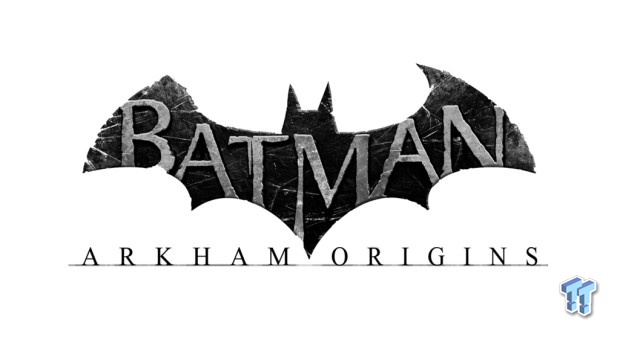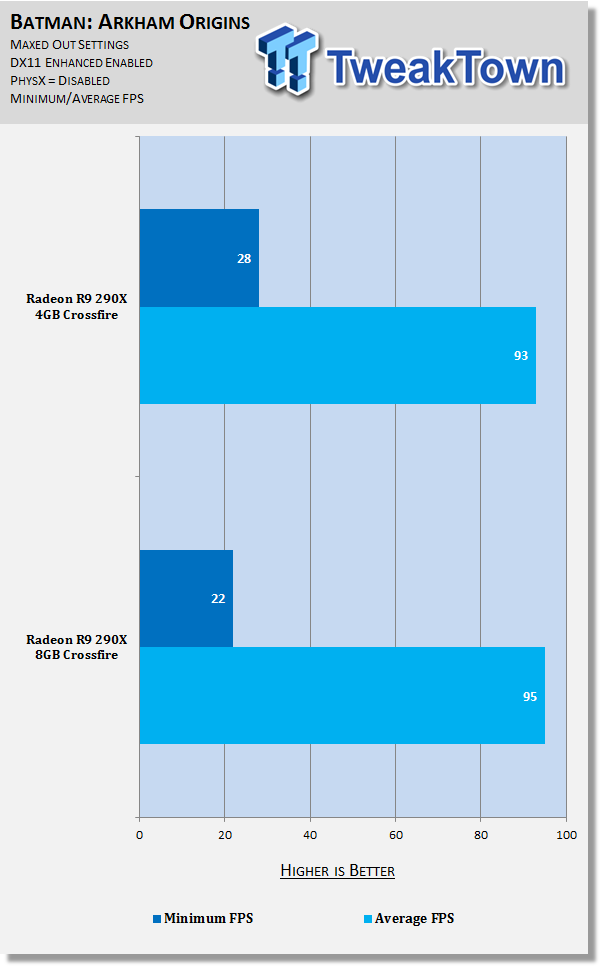 Metro: Last Light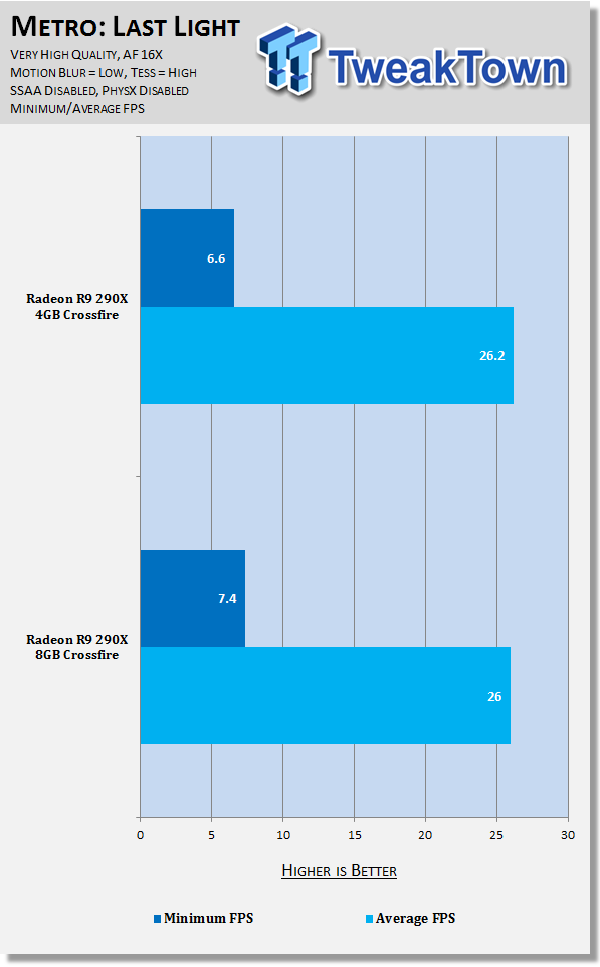 Performance Summary
So there you have it, the Radeon R9 290X 4GB versus the Radeon R9 290X with 8GB of VRAM. As most people expected, there's not much performance benefit to the additional VRAM, even with the resolution cranked up to 3840x2160, or 4K. There are some massive improvements in games where we can scale the resolution past this, as we can see in Shadow of Mordor... oh wow, were there improvements.
When it came to Middle-earth: Shadow of Mordor, we were able to turn 200% super sampling on, which had our GPUs rendering the game at 8K, or 7680x3420. This is a mammoth resolution, some eight times the resolution of 1080p. Our 8GB cards handled it without much of an issue, and while there might not be huge frame rates - just 7FPS minimum and 23.6FPS average, it ran OK.
The 4GB cards on the other hand, took close to 10 minutes to even load into the benchmark, and when it ran, it didn't run well at all. We had a minimum FPS of just 0.43FPS, our lowest result ever, while the average wasn't as bad I thought it would be: 9.86FPS.
This means we've finally found a game that really stresses out our GPUs, and the additional VRAM on some of these cards, with Shadow of Mordor at 200% super sampling at 4K. Impressive results, and it shows that the additional VRAM has some use for the future - 8K gaming.
Final Thoughts
Other than Middle-earth: Shadow of Mordor, the only other game that benefited from our 8GB of VRAM was Tomb Raider. Tomb Raider saw a nice 20% or so improvement in both the minimum and average FPS results, but it isn't enough to justify jumping up to the 8GB cards.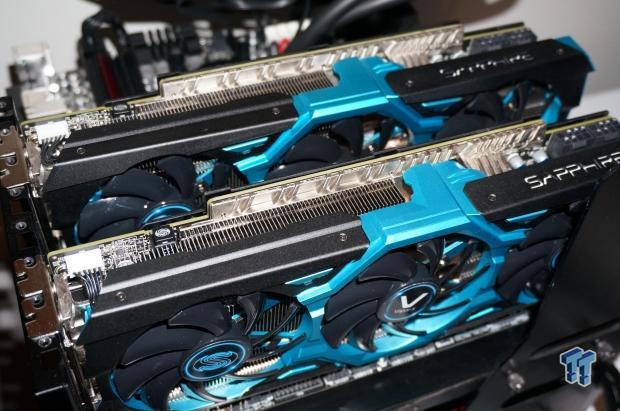 But then you've got to think of future proofing, and this is something I need to talk about, even though I don't wish to. Future proofing a PC is incredibly hard to do, as there's really no such thing about future proofing your machine. All you can do is be smart with what you're buying, and buying 8GB cards isn't really something I'd be doing.
First, they are only viable when you're gaming on 4K and above, so if you were to go triple 4K for some 12K gaming, then I think we're going to see a big improvement. But, to get playable framerates at 12K, you're going to need four of these. Even then, I don't think you're going to see above 30FPS at maxed out settings, so you might need to drop down to Medium settings in pretty much all of the games to get playable performance.
The SAPPHIRE Radeon R9 290X 8GB Vapor-X is selling for $499 on Amazon, which is not too bad at all considering it's a kick ass GPU on its own, without the additional VRAM. The 4GB card is $388, so you're paying $111 for double the VRAM, and some slight future proofing if you don't plan on upgrading your GPU in the next 2-3 years.
I would suggest getting the two 4GB cards in Crossfire over the two 8GB cards, unless you wanted to have bragging rights to your friends. But any educated friends would know there's a 1-2% difference between the 4GB and 8GB cards anyway. The additional money saved ($222) can be put toward a future upgrade, when we'll see better use of the VRAM.
One of the biggest kicks in the nuts with VRAM usage is that we're being heavily constrained and held back by consoles. There's no denying it, we're being held back right now. We have truly unbelievable amounts of power in even mid-range GPUs right now, but with 8GB of VRAM there are simply no games making true use of it. Once we get some proper super high-end titles out that are built on the PC and scale up with the incredible power of our video cards, then 8GB of VRAM will become something worth being envious of. Until then, 4GB is more than enough.
Last updated: Nov 3, 2020 at 07:12 pm CST
Related Tags