NASA and the European Space Agency's (ESA) James Webb Space Telescope have released a new gorgeous image of a distant galaxy.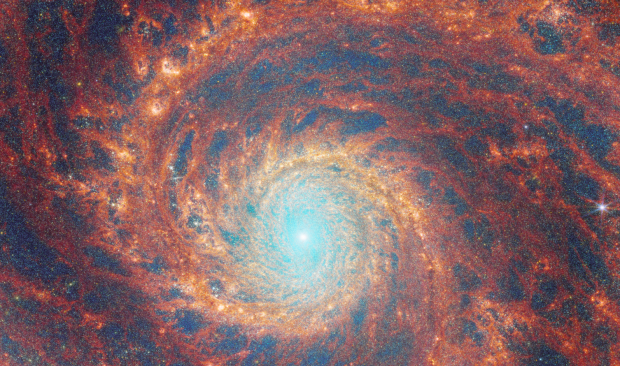 The Webb telescope has pointed its powerful instruments at the grand spiral galaxy called M51, or officially called NGC 5194, which is located 27 million light years away from Earth within the constellation Canes Venatici. M51 is known for its disrupted spiral arms, which can be partly attributed to its relationship with its close neighbour, a dwarf galaxy known as NGC 5195.
The gravity of this dwarf planet is believed to have influenced the size and prominence of M51's spiral arms. So, what does the image actually show? Red regions in the image represent reprocessed light from complex molecules that are forming on dust grains. Orange and yellow regions represent ionised gas that was recently formed by star clusters. For more information on this image, check out this link here.