The US Air Force is pushing for a $6 billion investment in the construction of a fleet of more than 2,000 Valkyrie drones following a first-of-its-kind flight test.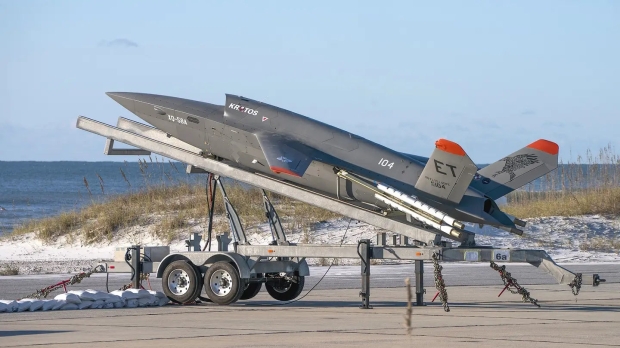 It was only earlier this month that Colonel Tucker Hamilton, the chief of the Department of Air Force's AI Test and Operations accelerator, announced the US Air Force successfully completed a three-hour flight test of its XQ-58A Valkyrie, a 28-foot-long experimental, stealth-focussed unmanned combat aerial vehicle.
Following the test, the US Air Force is asking for $6 billion to build a fleet of up to 2,000 Valkyrie aircrafts, with each aircraft costing an estimated $3 million, which is much cheaper than a human-operated F-35 or F-22 fighter jets.
The Air Force writes that the project is designed to create a "Collaborative Combat Aircraft ... capable of enhancing crewed weapon systems to achieve air superiority." So, what will the Valkyrie be used for? These aircraft will be custom-designed to fulfill specific mission operations such as conducting surveillance of specific areas, fighting alongside human pilots, and providing resupply support.
"Any Air Force drone [will be] designed to allow commanders and operators to exercise appropriate levels of human judgment over the use of force," a Pentagon spokeswoman told the New York Times.
"I'm not going to have this robot go out and just start shooting at things ... think of it as just an extension to your weapons bay if you're in an F-22, F-35 or whatnot," said Major general Scott Jobe, the Air Force's director of plans, programs, and requirements, Headquarters Air Combat Command.