Apple is looking to usher in some major upgrades to its tablet line-up of devices, with Bloomberg's Mark Gurman reporting that next-generation tablets will feature Apple's new M3 chip and OLED displays.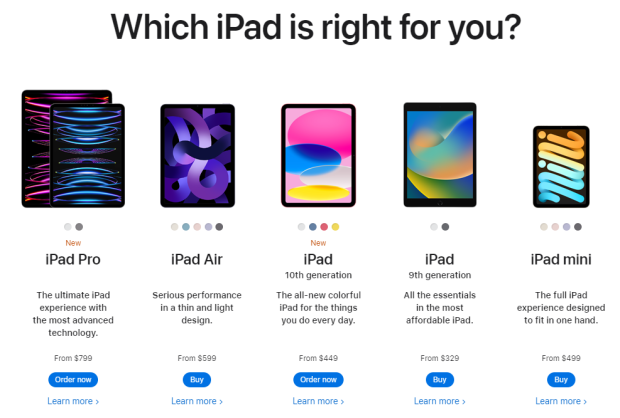 Despite being the company's least amount of revenue, Apple is pushing forward with its iPad line-up, and according to Gurman, the company wants to make the handheld devices much more attractive. According to the Bloomberg reporter, that's notorious for Apple insider knowledge, Apple is planning on shifting to its next-generation M3 chips for the next iPad Pro models, which are codenamed J717, J718, J720, and J721.
Additionally, each of these iPad Pro models is expected to come with an OLED display, marking Apple's first jump into the OLED display for tablets. Apple began using OLED displays with the iPhone X in 2017, and for those who don't know, OLED is considered to be the best pixel technology as it produces extremely accurate colors and has finer details.
Furthermore, these new iPad Pro models are expected to be released in the following sizes: 11 inches and 13 inches. Gurman was also informed of a revamped Magic Keyboard, making the iPad perform more similar to a laptop rather than a mobile device.