Here's your video game resolutions for 2020 - Top 10 must-play titles
Here's a compiled list of the 10 best video games you need to play in 2020.

Published Sat, Dec 28 2019 12:32 AM CST
|
Updated Tue, Nov 3 2020 11:45 AM CST
We are about to head into the new year, and gamers around the globe are probably sitting there wondering what games they should sink their teeth into as a video game resolution in 2020. Don't worry. I've got your back.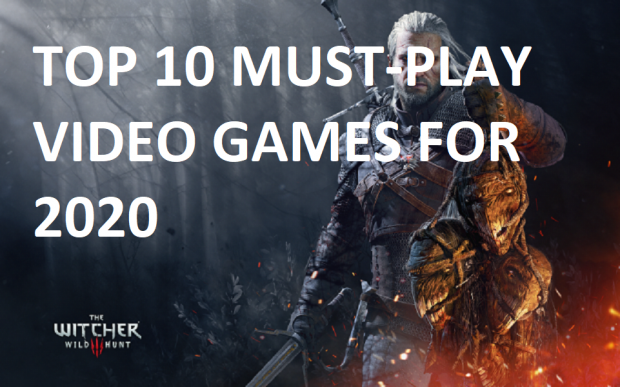 2020 will no doubt be a big year for games, just as 2019 has. But what games haven't you played that are in the previous years? This list will give you ten great titles that will definitely be worth your while picking up and giving a shot if you haven't already.
Keep in mind, this list is my personal opinion. I cannot speak for every gamer out there, so there's no guarantee that you are going to absolutely love them. All I can do is recommend some great titles that I believe are must-plays and hope you have a good time trying them out.
Top 10 Must-Play's in 2020:
While some of the games are released back in 2016, without a doubt, they still hold up to today's standards of gaming. So, if you never got around to visiting some of the older titles because new ones fell in your lap, make 2020 the year to sit down and play them. It will definitely be worth your while.
Trailers:
Related Tags