Vita like PlayStation 5 controller patent isn't what you think
No, that's not a new DualShock 5 controller with Vita-like remote play functionality.
Published Dec 6, 2019 11:19 AM CST
|
Updated Tue, Nov 3 2020 11:46 AM CST
9 minute read time
A new Sony patent was discovered by LetsGoDigital, who suggests it's for a PlayStation 5 controller. But the patent strongly indicates it's more of a family-friendly solution that connects to a home computer, not a dedicated games console.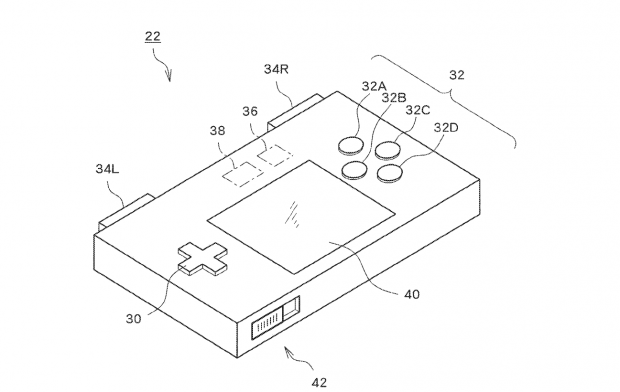 For intents and purposes, the device is used as a kind of Remote Play receiver, but don't expect major PlayStation games to be playable on it. The patent apparently only plays mini-games and won't connect to a games console for remote game streaming.
It can connect to a host computer, and the patent mentions host computers can download games from the internet or play them via DVD ROMs, but don't expect this to be a DualShock 5/PS Vita hybrid. It won't play PS4 or godforbid PS5 games on the go. Everything about the patent suggests it's a barebones consumer product, not a gaming product.
The main goal of the device is two-fold: to connect you to a platform while you're out and about and offer multimedia functionality, and to connect to a home computer and to act as a kind of interactive multimedia controller that can remotely launch programs, view pictures, play mini-games, check email, etc. It'll map your location via Wi-Fi or Bluetooth connectivity to, say, a mobile phone's cellular internet and make your location viewable via interactive maps. Although it has light gyroscopic tracking like, say, a DualShock 4, gaming seems ancillary to the device, despite the four face buttons and mention of gaming.
Reasons why it's probably not for the PS5
Sony has said repeatedly they are not interested in making a new PlayStation handheld (in fact they just reiterated this point).

The controller is immensely blocky and unwieldy, suggesting it's very, very small and fits in your pocket.

It's an extension of a 2016 refresh of a patent filed in 2006, before the PS4

There's no reason for a DualShock 5 controller to have an LCD

It has a heart rate monitor

No mention of processors or other dedicated hardware needed for extensive games playback
Honestly this sounds like another Toio product, or maybe a weird health-gaming hybrid. It could even be a next-gen Walkman that's basically a Game and Watch with expansive multimedia functionality.
The word "console" isn't anywhere in the entire patent. There's no mention of hooking the handheld up to a video games console to stream games back and forth.
A host computer is involved in most embodiments, but mini-games can be stored in the device. It has a gyroscope, accelerometer, and a heart-rate monitor, indicating its more for active consumers than dedicated gaming. There's multiple mentions of
It also lets you view images from a host computer, check your email, and listen to music. There's no mention of processors (CPU or GPU) or other vital components needed for, say, a Vita-like DualShock 5.
Now it's possible the device could interact with the PlayStation 5. But it won't be made for the PlayStation 5.
The most important thing to remember is this doesn't indicate a final product. This patent doesn't mean the device will actually happen. The patent is an extension of something filed in 2016, and was just now published.
Reporting on patents is 100% speculation. There's a chance I'm wrong here, of course, and Sony could make a weird LCD remote-controller-multimedia thing for the PS5. But from what I've seen, the device isn't what you think. It's more for consumers, not dedicated gamers.
Let's not forget what happened with the PS5 SSD cartridges that turned out to be a Toio kids toy, not a new proprietary storage medium for a next-gen console.
Decide for yourself by checking out the official patent here.
Sony is expected to reveal the PS5 in a special event in February 2020. The console will release in Holiday 2020, and it may cost $499.
Check below for more info:
PlayStation 5 specs and details:
Custom SoC with second-gen Navi GPU, Zen 2 8-core, 16 thread CPU

Navi, Zen SoC uses new AMD RDNA 2.0 architecture

Ultra-fast SSD

Support for 4K 120 Hz TVs

Ray-tracing enabled

8K graphics support (probably video, not gaming)

Plays all PS4 games

Separate games that ship on BD-XL Blu-ray discs

New controller with extensive haptic and tactile feedback
PlayStation 5 Coverage:
Related Tags