CD Projekt RED doesn't deny new Cyberpunk project
It's just not in active development.
Published
2 minutes & 58 seconds read time
CD Projekt RED clears up some misunderstandings about its future projects, confirming that a new Cyberpunk game isn't in active development. But that doesn't mean it's not planning another one.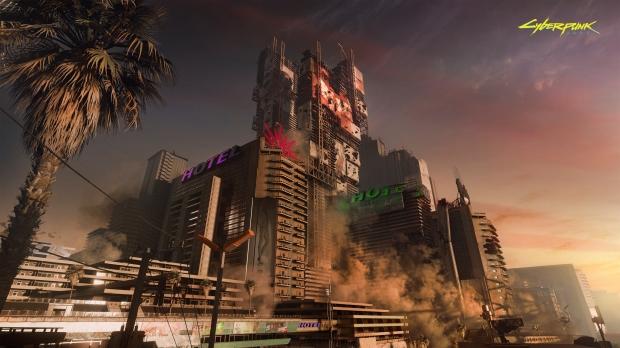 Yesterday Polish website Bankier attended a meeting with CD Projekt RED, and reported three Cyberpunk games were in the works: Cyberpunk 2077, a new unannounced game, and Cyberpunk 2077's multiplayer mode. Now CDPR jumped in to clarify and open up about its current studio projects. The company has five major studios that're working on the following games:
Warsaw (headquarters) - Cyberpunk 2077
Krakow (about 70 people, according to CDPR's site) - Cyberpunk 2077
Wroclaw (about 40 people) - Research and development
Warsaw (separate team) - Gwent
Spokko - Unannounced mobile game
"We currently have a total of five teams working on a number of projects, with three focusing on the development of Cyberpunk 2077. In Wroclaw, 40 industry specialists are engaged in technology R&D," CD Projekt RED said in a press statement.
This is all pretty vague and doesn't really clear up any suspicions. There's strong evidence that some sort of new Cyberpunk project will happen after Cyberpunk 2077, or at the very least a multiplayer mode.
As for evidence that CDPR isn't done after Cyberpunk 2077, let's first take the massive investment the studio has put into Cyberpunk 2077.
The game is a passion project for the team, and began development shortly after The Witcher 3 shipped. CDPR created a brand new next-gen RED Engine 4 to power the game's real-time AI, flying cars, and living, breathing cityscape. The devs went quiet for five long years, saying that Cyberpunk 2077 had become more ambitious than they originally thought. With a huge, reactive world that constantly evolves based on your decisions, dynamic AI, and a FPS-driven RPG where choice reigns supreme, the game took insurmountable amounts of tech and manpower investment to get where it is today.
And it's still not finished.
Also remember that CD Projekt RED plans to release another AAA RPG by 2021 outside of Cyberpunk 2077. We recently predicted the game could be delayed, but the company has yet to relay any new info to investors.
It the next game is also a Cyberpunk project then CDPR could simply use the high-level tech, assets, textures, and other content to accelerate development and hit the 2021 deadline.
Based on these huge efforts, it's incredibly unlikely that CDPR will stop after Cyberpunk 2077.
Secondly, CDPR outright proposed Cyberpunk 2077 would have multiplayer. It's likely the R&D team at Wroclaw is experimenting with multiplayer and even laying the foundations for Cyberpunk's future titles.
In 2016, CDPR filed for a grant from the Polish government to help fund Cyberpunk 2077. The filing clearly mentions "seamless multiplayer" and describes a dynamic sort of drop-in drop-out interactivity.
Here's an excerpt:
Seamless Multiplayer: complex technology for making unique multiplayer gameplay mechanics, including the ability to search for opponents, manage game session, replicate objects, and support for different game modes along with a unique set of dedicated tools.
So there you have it. CD Projekt RED didn't exactly disconfirm anything, but instead outlined what it's doing right now. It says that Cyberpunk 2077 is the only Cyberpunk game in active development as of right now, but that doesn't mean the R&D team isn't experimenting with content, modes, and other foundational aspects that could fuel the next Cyberpunk project.
Related Tags