Square Enix was always planning games subscriptions
Square Enix has been mulling a games subscription for a while now.

Published Fri, Jun 14 2019 9:36 PM CDT
|
Updated Tue, Nov 3 2020 11:48 AM CST
E3 2019 - Square Enix has been eyeing moves into streaming, subscriptions, and even its own digital distribution platform for years now.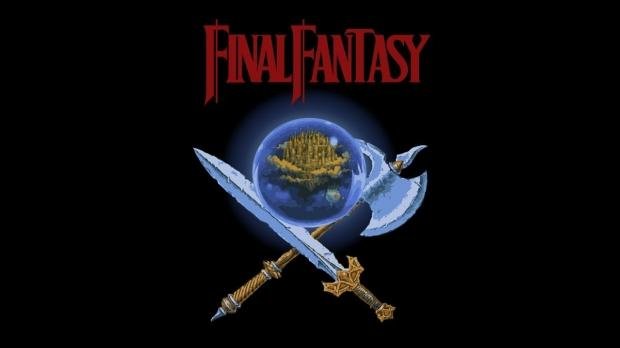 Square Enix President Yosuke Matsuda recently told Game Informer the company plans to re-launch old classic games, possibly on a game-streaming or subscription platform. This service focus has actually has been in development for years now and isn't actually new, but the plan is just now starting to manifest on Google's Stadia cloud streaming network.
Here's what Matsuda said: "We actually have launched a dedicated project internally to port classic games like those on NES, so we are working to make them available on a variety of platforms. Certainly down the road we would like to see that on a subscription or streaming service, so we're exploring the possibility of creating a dedicated channel for ourselves."
We've been reporting on an EA Access-style subscription from Square Enix for a while now. This was back before Game Pass erupted on the market and spilled revenues, sales, and subscriptions every which way.
In a 2017 earnings brief, Matsuda affirmed games-as-a-service was a vital part for Square Enix's future, namely as an ancillary branch that would deliver revenues over time. Streaming and possible subscriptions would be a part of this multi-year focus.
"Titles that have become global hits recently have tended to be offered via the "Games as a Service" model, and we believe this is going to be the mainstream model for gaming in the future. In developing future titles, we will approach game design with a mind to generate recurring revenue streams," Matsuda said.
Based on the landscape of the industry then, where streaming was heading, and Square Enix's wealth of IPs, I saw how the company could fold all of its strengths together with this new latent technology to deliver something as big as a game subscription for the entire Final Fantasy library.
Here's what I wrote back then:
"Furthermore, we'll likely see more subscription-based services offered by the publisher that bring a slew of digital content to gamers across the globe, and the publisher may even fold its classic retro library of games and IPs into the mix as well.

We very well could see Square Enix launch its own version of Sony's PlayStation Now game-streaming service, which charges a monthly fee to play a catalog of older games streamed from online servers.
We also predicted the Japanese games-maker would launch its own digital storefront client similar to uPlay or Bethesda.net to sell its own games. That hasn't happened yet, but Matsuda's recent words underline our forecasts.
The real point here is that this isn't something Square Enix just starting mulling over. The company has been eyeing subscriptions for a while and we'll start seeing some major plays happen, including more Square Enix games on Stadia and probably a monthly paid subscription to access a wealth of classic titles.
The publisher loves to re-release its games on multiple platforms, including PC and Switch. We're constantly seeing Square Enix re-embrace old-school games within the Final Fantasy line--case in point with the recent Final Fantasy VIII Remastered and huge new Final Fantasy VII: Remake.
The company won't give up celebrating and monetizing its old glories any time soon, and with a number of remasters and re-releases already launched on just about every current platform, subscriptions are the next pathway to re-selling old games.
Related Tags